Report: Top graduates head to western region, private firms
By Chen Liubing | chinadaily.com.cn | Updated: 2019-01-28 13:55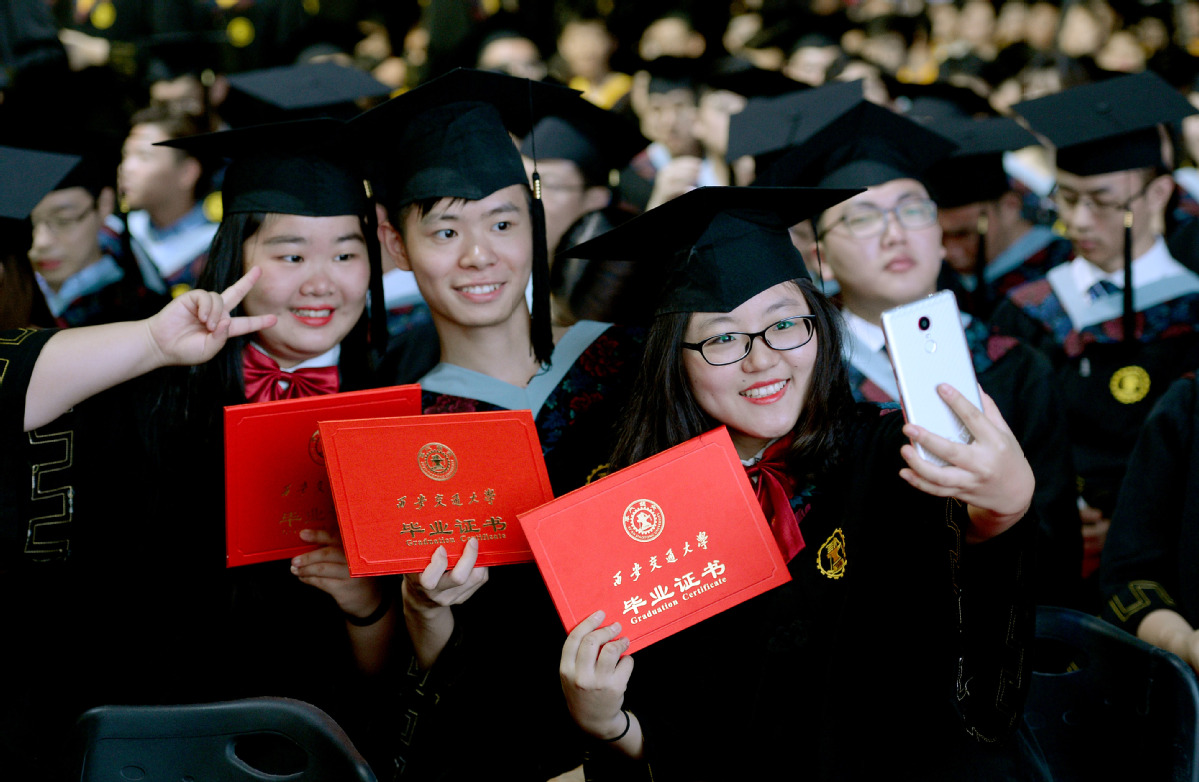 Graduates from elite universities in China increasingly tend to work in western regions and cities outside Beijing, with private companies as their top preferences, according to an analysis of China Youth Online based on the employment reports of more than 30 top universities in China.
More than half the graduates of China's acclaimed Peking University and Tsinghua University chose to work outside Beijing, with the former seeing 60.53 percent and the latter 59.8 percent of its graduates leaving the country's capital after graduation.
About 54.09 percent of graduates of Renmin University of China, and 54.68 percent graduates of China Agricultural University also opted to seek their dreams in cities and regions outside Beijing.
Work at the grassroots level, including in the western regions, has become an option for more graduates. In 2018, 562 graduates of Peking University chose to work at grassroots government departments and organizations, while 288 graduates from Tsinghua University took positions at public departments at the grassroots level.
Those leading universities located near the western regions witnessed more graduates heading west. About 46.14 percent of Xi'an Jiaotong University's graduates, 53.22 percent of Lanzhou University's graduates, and as many as 60.57 percent of Sichuan University's graduates selected the western region as the place for their first jobs, according to the report.