Domestic brands outperforming international competition
By He Wei in Shanghai | China Daily | Updated: 2019-01-29 09:39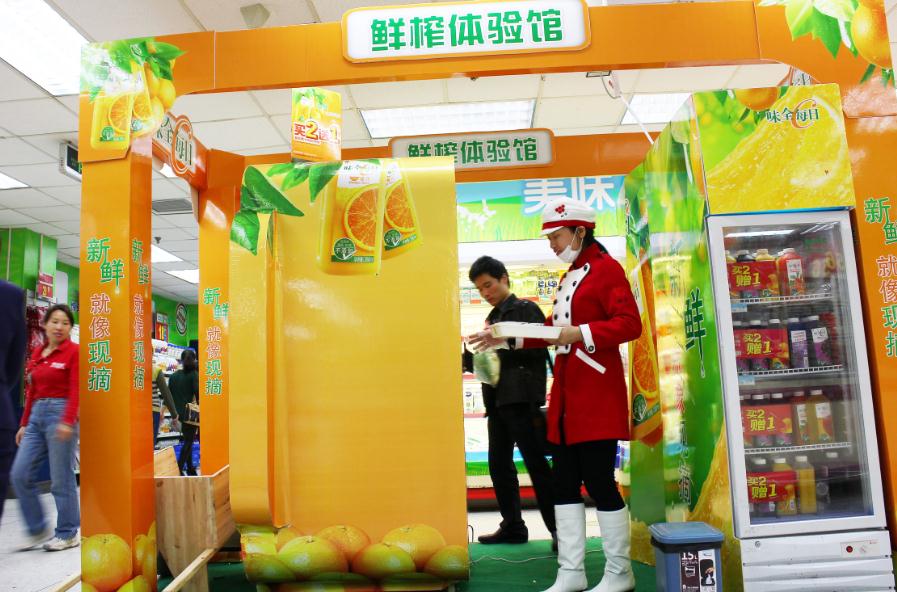 Local brands are leading the growth of China's fast-moving consumer goods sector, as their higher penetration and stronger volume growth rates outperform international players' average, a recent report found.
While claiming just 6 percent of the overall FMCG market share, 46 "insurgent" local brands delivered nearly 20 percent of the value growth in their sub-categories between 2015 and 2017, according to joint research on Chinese consumers by Kantar Worldpanel and Bain and Co.
"These insurgents demonstrate an entrepreneurial mission, Chinese consumer-focused innovations, and more speed and agile operating models, which are giving them an advantage in this ever-changing market," said Bruno Lannes, a partner in Bain's consumer products practice in China, and co-author of the report.
Two-thirds of these insurgent brands have expanded at least twice as fast as their category average, and they typically sell their products at above-average prices, the report said.
This is despite the fact that most local insurgents are relatively small-scale compared to the category leaders, with half of them falling into the urban revenue range of 100 million yuan to 500 million yuan ($14.8 million to $73.9 million).
Experts attributed the brands' success to several common factors, including ongoing digitalization efforts that take into account local consumer preferences, embracing the online-to-offline New Retail strategy, as well as the incubation of hit products or product variants.
Many insurgent brands focus on high-traffic online platforms, such as Tmall and JD, and are quick to use up-and-coming social commerce and social media platforms such as Pinduoduo and Douyin, said Jason Yu, managing director of Kantar Worldpanel in China, and co-author of the report.
He referred to the emerging cosmetics brand Marie Dalgar, which teamed up with KFC on campaigns and advertising endeavors, pulling in traffic from the fast food brand's huge consumer base. The joint campaign helped Marie Dalgar to attract 1.4 million visits to its official store on the Tmall e-commerce platform, and it raked in 12 million yuan in sales.
The makeup specialist also rolled out pop-up stores featuring augmented reality-powered mirrors to link consumers' in-store experience with their online purchase.
Analysts also highlighted the local companies' streamlined use of social media in brand promotion.
Juice brand Weiquan Daily C, for instance, collaborated with online literature platform Migu Reading to launch a campaign where consumers can customize their beverage bottles, which quickly went viral.
China's overall retail market will reach $6.77 trillion in 2019, of which e-commerce retail sales will contribute $1.25 trillion, up 9 percent and 21 percent year-on-year, respectively, according to estimates from consultancy from PwC in November.
"Chinese internet giants are leveraging their own capital and technological advantages to create retail ecosystems, while consolidating offline spaces and upstream and downstream industries to maximize their competitive edges," said Jennifer Ye, PwC China consumer markets leader.
The PwC study pointed to "end-to-end value chain digitalization" as a driving force behind implementing the New Retail concept. This involves full-stack digitalization, covering product development, supply chain, procurement and production, in a bid to use data to reach smarter and faster business decisions and boost market impact.
Another key to the success of high-growth insurgents is their decision to narrow their product range, said Derek Deng, consumer practices partner at Bain. They typically focus on one or two "hero" stock keeping units that serves one specific market niche.
The implications for foreign brands operating in China are that they should localize product design, remain agile and nimble in terms of organizational structure, and be fast in responding to market situations, experts said.
"We are still in the early stage of New Retail, and the development of digital capabilities requires sufficient resources, more patience and tolerance for profitability," said Ye of PwC.