Veteran teacher applies TikTok to math teaching
Ecns.cn | Updated: 2019-01-29 11:30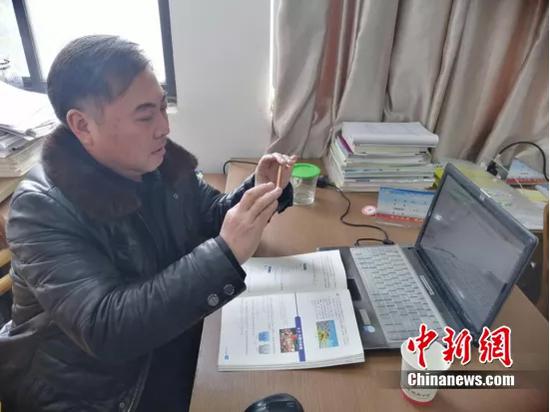 A veteran mathematics teacher has embraced Tik Tok (or Douyin in Chinese), a media app for creating and sharing short videos, to assist in teaching the subject to youngsters at a middle school in Jiangshan city, Zhejiang province.
Mao Jian said people of different ages have their favorite "cup of tea" – his was collecting cigarette packages in his teenage years – so he is open to integrating the popular app in his teaching.
With 36 years of teaching experience, Mao said he learnt about the software from his son, a university student.
Mao is not good at using his smartphone, but he still wanted to try the app after hearing parents complain their children spent too much time watching online videos.
Through Internet research and tips from young teachers, Mao was able to make short videos, gradually adding subtitles, background music and some fancy effects to explain geometry theories that are difficult for students to understand and apply.
Both students and teachers have welcomed Mao's new approach to teaching.