A special wedding ceremony by the foot of Qomolangma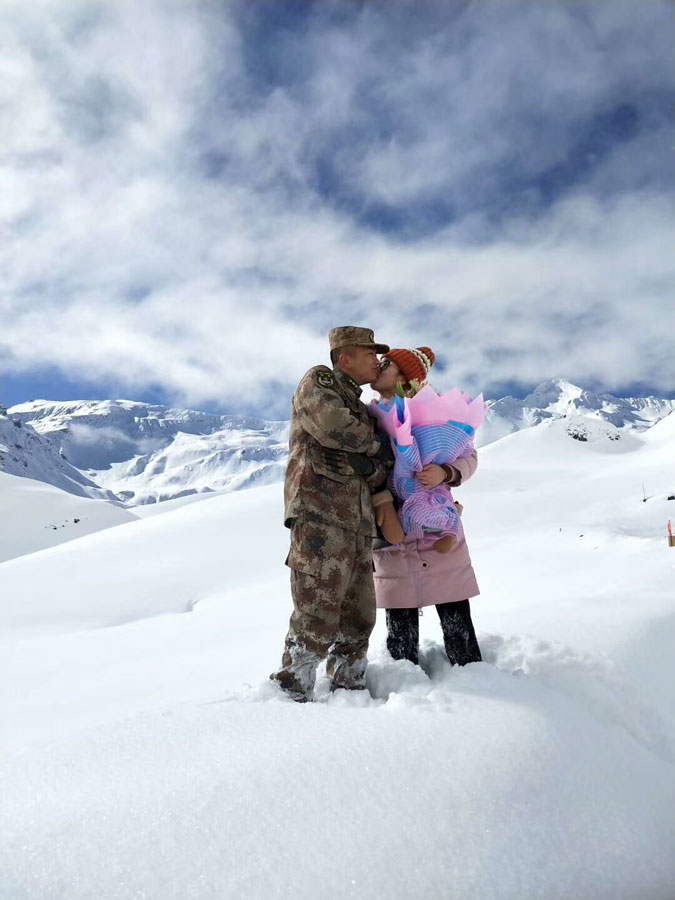 Zhang Jinyuan and Wang Mei held a Tibetan-style wedding on Jan 13 at a frontier post in Yumai, Tibet autonomous region, by the foot of Qomolangma, also known as Mount Everest in the West.
The husband and wife, from Southwest China's Chongqing, were married on April 26, 2018, but Zhang needed to leave for Tibet before they could hold a proper wedding.
Zhang, 30, had in 2017 volunteered to become a political instructor in Yumai, which, located just north of Qomolangma, is the least populated town in China with only 32 residents in 2017.