Venezuelan supreme court bars Guaido from leaving country, freezes financial assets
Xinhua | Updated: 2019-01-30 11:15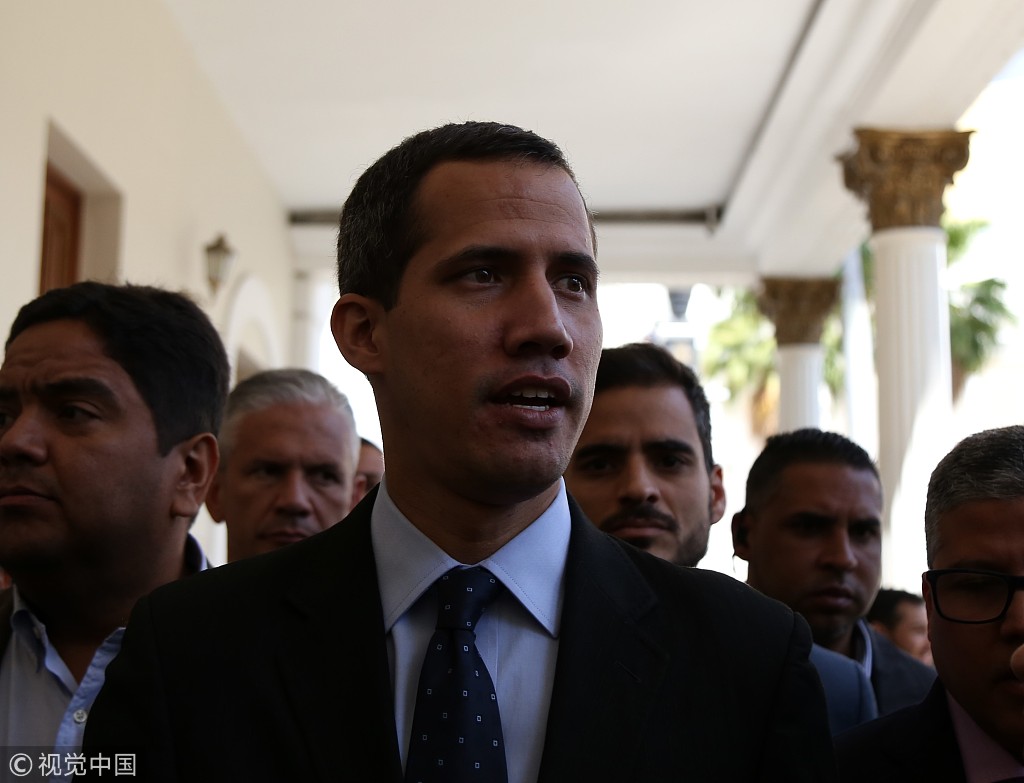 CARACAS - Venezuela's Supreme Court of Justice (TSJ) barred opposition leader Juan Guaido who self-proclaimed himself interim president from leaving the country and froze his financial assets Tuesday.
The TSJ's order came hours after Attorney General Tarek William Saab announced that he requested the high court to apply precautionary measures against Guaido.
"We are requesting the TSJ the application of the following precautionary measures prohibiting departure from the country, of selling and mortgaging real and personal property and freezing bank accounts," the attorney general said.
Saab explained that the request to the TSJ is in line with a preliminary investigation opened against Guaido "in response to violent events that were incited in the country beginning on Jan 22."
US National Security Adviser John Bolton, in response to Saab's request, tweeted that "there will be serious consequences for those who attempt to subvert democracy and harm Guaido."
Maduro was reelected in the May presidential elections with 67.84 percent of the votes, and he was sworn in as president on Jan 10 for another six-year term.
Alleging that the Maduro administration is illegitimate, Guaido, head of the National Assembly, declared himself interim president during an anti-government rally on Jan 23.
The United States, Brazil and some other countries have recognized Guaido's presidency, with US President Donald Trump warning that "all options are on the table." Maduro, in response, cut diplomatic and political ties with the United States.