EU negotiator, Council chief tell Britain's May: No renegotiation
Updated: 2019-01-31 09:16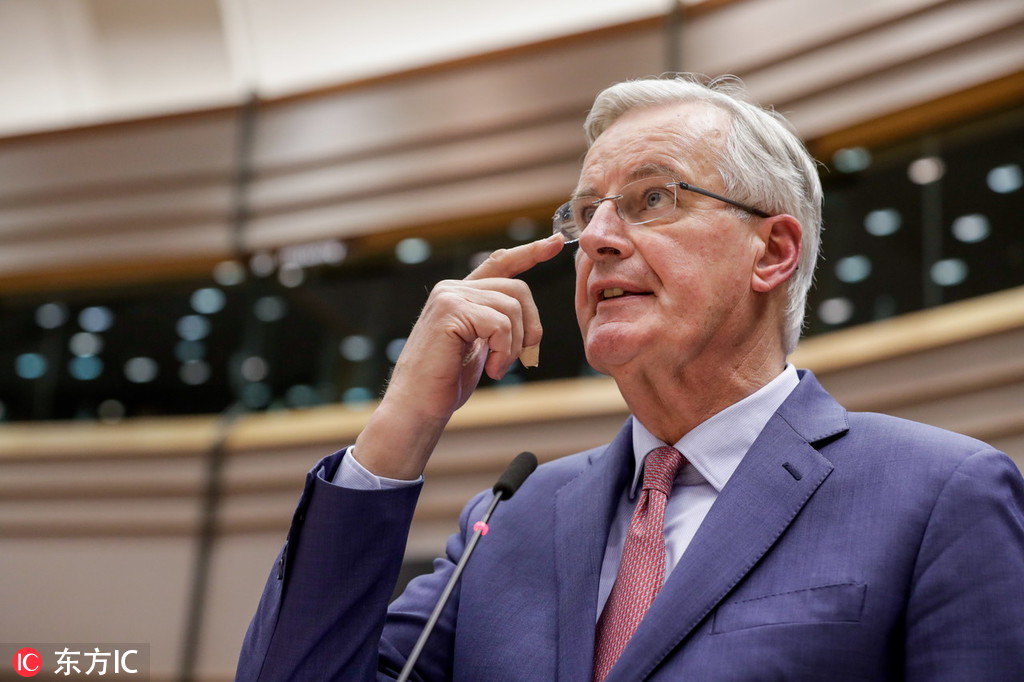 LONDON/BRUSSELS - The EU's chief Brexit negotiator told Britain on Wednesday that time was too short to find an alternative to the Irish border arrangement agreed in their divorce deal, as London wants, and that this deal was not open for renegotiation.
With only two months left before Britain is due by law to leave the European Union, a narrow majority in the British parliament instructed May on Tuesday to go back to Brussels to revise what is arguably the most intractable part of the deal.
Michel Barnier told France's RTL radio that the two-year divorce negotiations had looked for an alternative to the "Irish backstop", designed to ensure that the border between EU member Ireland and the British province of Northern Ireland, long a scene of sectarian violence, remains free of border posts.
"No one, on either side, was able to say what arrangement would be needed to ensure controls on goods, animals and merchandise without having a border," Barnier said. "We have neither the time, nor the technologies."
The 11th-hour uncertainty leaves Britain's investors and allies trying to gauge whether the crisis will end up in a deal, a chaotic 'no-deal' Brexit on March 29, a delay, or no Brexit at all.
In essence, May will use the implicit threat of a 'no-deal' Brexit to seek a deal from the other 27 members of the EU, whose combined economy is about six times the size of Britain's.
But the European response has been united, and blunt.
"The Withdrawal Agreement is not open for renegotiation," European Council President Donald Tusk tweeted in what he said was a message to May. "Yesterday, we found out what the UK doesn't want. But we still don't know what the UK does want."
EU officials said Tusk and May had 45 minutes of 'frank' discussion. Tusk stressed that it is up to May to come back to EU with a proposal that she can convince the EU will get a majority in Parliament.
EU leaders in December simply did not believe May could get a majority if they gave her what she wanted and so they did not budge. For them to move now, she will have to show them that anything they give will be the final deal and it will be accepted.
May indicated that she understood this but gave no indication of what she might ask for nor of the timeline for her next steps, although she indicated that meetings in Brussels would be useful at some stage, the officials said.
Tusk made clear that it is up to the UK to come up with solutions, not the EU.