US Fed keeps rates same, now 'patient'
By SCOTT REEVES in New York | China Daily Global | Updated: 2019-02-01 00:33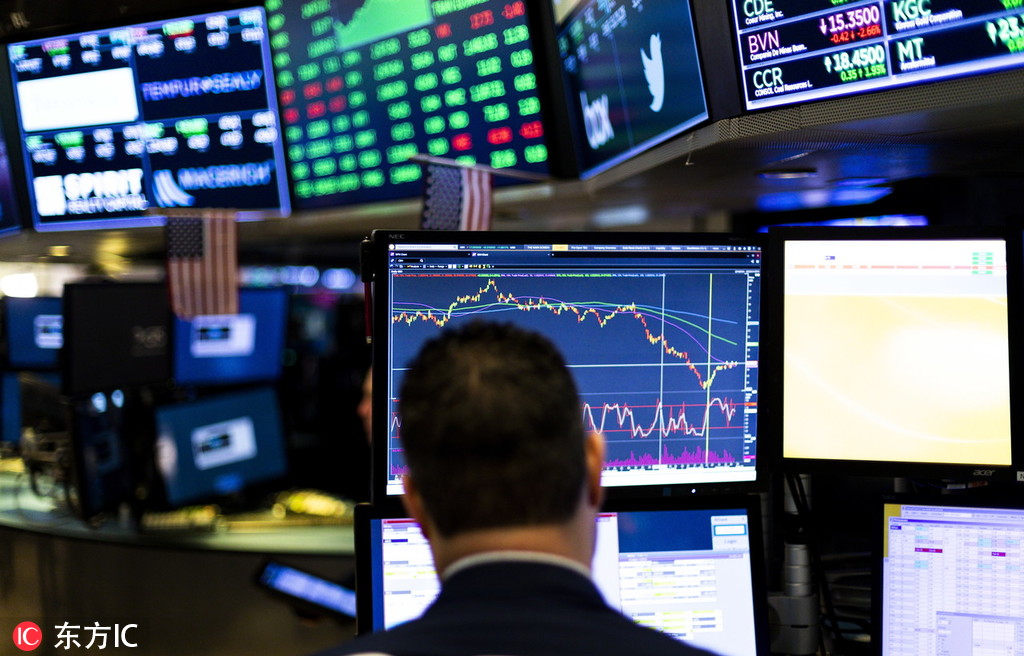 The US Federal Reserve's announcement on Wednesday to leave interest rates at current levels while being "patient" about future increases is expected to steady the nation's economy.
The move will likely please US President Donald Trump, who has called for the Fed to stop raising rates.
Holding rates steady means businesses seeking to expand can borrow money at low rates. It also means bond yields will not challenge stock returns, as evidenced by Wednesday's stock market rally.
The Dow Jones Industrial Average rose 434.90 points, or 1.77 percent, and closed Wednesday at 25,014.86. The Nasdaq rose 154.79 points, or 2.20 percent and closed at 7183.08. US Treasury yields fell to their lowest point since mid-January.
"The Fed is taking more of a wait-and-see approach," Justin Lederer, a Treasury analyst at Cantor Fitzgerald in New York, told China Daily. "It doesn't have a ton of data given the government shutdown. The economy is slowing, and the Fed won't continue on its path of gradual rate hikes."
Trump argued in 2018 that the US central bank should halt future increases in its benchmark rate, now set between 2.25 and 2.50 percent because inflation was low and the economy was strong with low unemployment.
He repeatedly criticized Jerome Powell — his appointee to head the Federal Reserve — for raising rates three times. Trump said the hikes undercut his effort to spark the US economy, adding that he was "not even a little bit happy" with Powell's tenure.
Trump wasn't alone in his calls for the Fed to halt raising rates, and many economists echoed his comments.
Powell said on Wednesday at a news conference in Washington that the decision to hold interest rates steady was not influenced by Trump's repeated calls to do so.
The unanimous action by the Federal Open Market Committee (FOMC), which sets monetary policy, including interest rates charged to banks, was universally expected.
"The most dovish change was in the policy outlook section," Goldman Sachs said in a research note emailed to China Daily.
The FOMC removed any reference to "further gradual increases" in the federal funds target rate from its official statement and emphasized it planned to be "patient" about future increases in view of "muted" inflation.
The committee called job gains and household spending "strong" and said the economy remained "solid" with low unemployment. The Fed said continued growth, a strong labor market and inflation at about 2 percent were "likely."
A month ago, the Federal Reserve said it planned to gradually raise interest rates. In addition to patience, the Fed's action suggests it is carefully considering possible near-term risks to the US economy.
Powell said on Wednesday that he wouldn't raise the benchmark interest rate unless there was a sharp increase in inflation. In 2018, the annual inflation rate was 1.9 percent, down from 2.1 percent in 2017 and 2016. The Fed raised interest rates nine times since 2015.
Powell said that the Fed would probably stop trimming its $4.1 trillion balance sheet, leaving it with more assets that previously anticipated.
"My colleagues and I have one overarching goal: To sustain the economic expansion," he said.
Taken with the relaxation of the Fed's policy on rate increases, the action is almost certainly intended to show flexibility in view of recent market volatility, indications of a global economic slowdown and any lingering effects of the partial government shutdown.