Germany unveils draft of new, controversial industrial strategy
Xinhua | Updated: 2019-02-06 03:12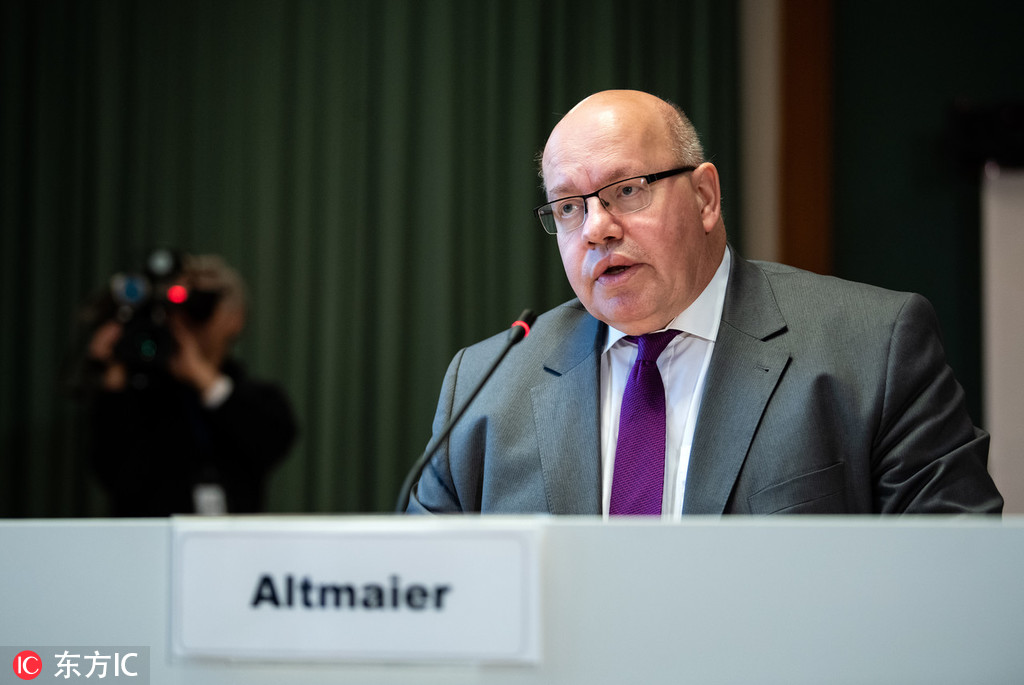 BERLIN -- German Economy Minister Peter Altmaier on Tuesday unveiled a draft of a new and controversial industrial strategy, called the National Industrial Strategy 2030.
With the strategy, Altmaier's goal was to increase industry's share of gross value to 25 percent by 2030 in Germany and 20 percent in the European Union, according to German news agency DPA.
Policy needs include electricity and energy prices, the level of corporate taxes and the level of social security contributions, which should be permanently below 40 percent, he said.
Altmaier now wants to discuss the strategy with politicians, companies, associations and trade unions. In the end, an industrial strategy for the German government should be firmed up, according to DPA.
German critics, however, have accused him of heavy-handed state interventionism, according to Germany's public broadcaster DW.
The economy spokesperson for Germany's business-friendly Free Democrats (FDP), Reinhard Houben, described Altmaier's plan as "a planned economy at the end of the day" and called for businesses to be freed from tax, other state contributions and "bureaucratic restrictions", DW said in an online report.
The Left's party head, Bernd Riexinger, accused Altmaier of failing to act in the interest of society and complacently handing over more power to corporations.
Anton Hofreiter, the head of the parliamentary group for the environmentally friendly Greens, who currently sit in the opposition, said, "Instead of blowing up large companies into corporations, the government should profess its adherence to clear ecological and social goals," the DW report said.
Also on Tuesday, Altmaier announced his plan to establish an investment fund to protect German companies from "hostile takeovers".
"Only in very important cases should the government itself be able to acquire shares of companies for a limited period of time," Altmaier explained. Therefore, he is considering setting up a holding company.
In his draft, Altmaier paid particular attention to the areas of platform economy, electric mobility and artificial intelligence. Altmaier said that those who master these technologies would have a chance to "be at the forefront" while those who miss out might become "the extended workbench of others".
The industrial strategy 2030 will be discussed in the upcoming weeks by the German parliament and representatives of industry, economy, trade unions and science.