2 minutes loving on the platform
Xinhua | Updated: 2019-02-06 07:52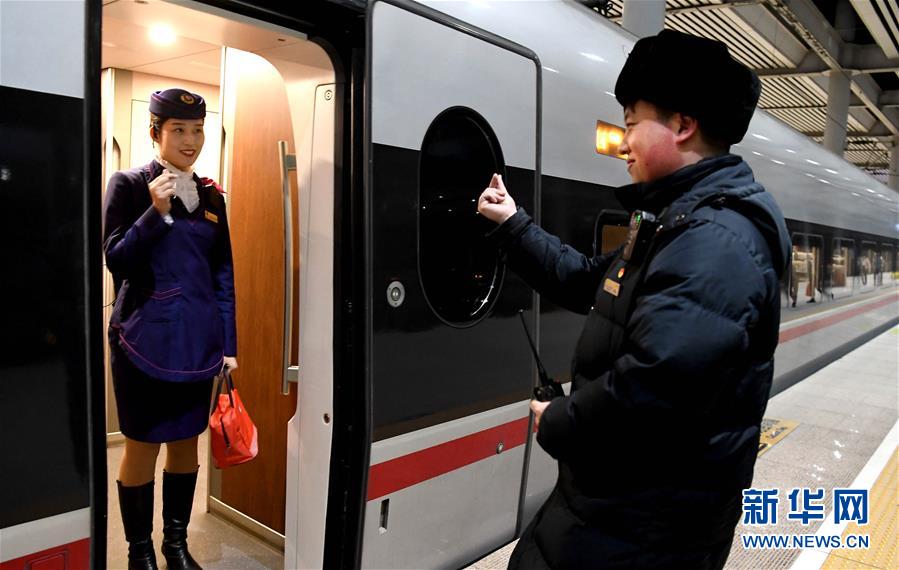 ZHENGZHOU — As the G402 high-speed train pulls into Xinxiang East Station in Central China's Henan province, Li Xiang, who's been waiting on the platform, trots down to coach No. 13 with a lunch-box.
Li works at the railway station. His wife, Zou Xiaojuan, is on the train at the moment. She is not a passenger but in charge of catering services on board.
During the coming Spring Festival travel rush, an estimated 413.3 million train trips will be made as people head home for the most important family gathering of the year.
The G402 high-speed train from the southwestern city of Guiyang to Beijing stops at Xinxiang every five days, each time for no more than two minutes.