Tech giants report more digital 'red envelopes' usage during Lunar New Year
Xinhua | Updated: 2019-02-11 16:22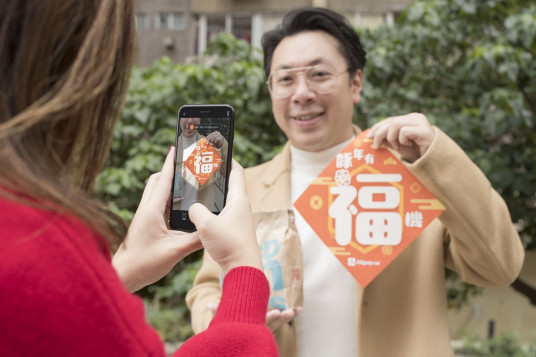 BEIJING - Chinese tech giants reported more user participation in the digital "red envelopes" during the Spring Festival holiday as Chinese zealously snatched lucky money for good fortune.
Some 450 million people participated in the game of collecting "five blessings" on payment platform Alipay to receive lucky money offered by Internet giant Alibaba, up 40 percent year on year, according to Ant Financial, Alibaba's finance arm.
WeChat, a popular instant messaging app by Tencent, another prominent player in the mobile payment realm, saw the number of red envelopes sent or received increase by 7.12 percent year on year to 823 million from Feb. 4 to Feb. 9, a report carried by the Economic Information Daily.
Giving cash in red envelopes (hongbao) is a traditional practice during the Spring Festival, which has been shifting online thanks to the increasing popularity of mobile payments in which people use apps to send, collect and draw virtual hongbaos on their smartphones.
More tech companies have joined the digital red envelope race during the holiday since Tencent unveiled its hongbao service on WeChat in 2014, drawing millions of new users for its mobile payment service.
Chinese artificial intelligence giant Baidu this year partnered with the China Central Television (CCTV) Spring Festival Gala, the most-watched annual show on Chinese Lunar New Year's eve, and reported record user participation in collecting hongbao during the show.
According to NetsUnion Clearing Corporation, China's inter-bank payment and settlement system flawlessly processed some 44,000 transactions per second at the peak time on the first day of the new year.