ROK's activists visit DPRK for joint new year's event
Xinhua | Updated: 2019-02-12 15:18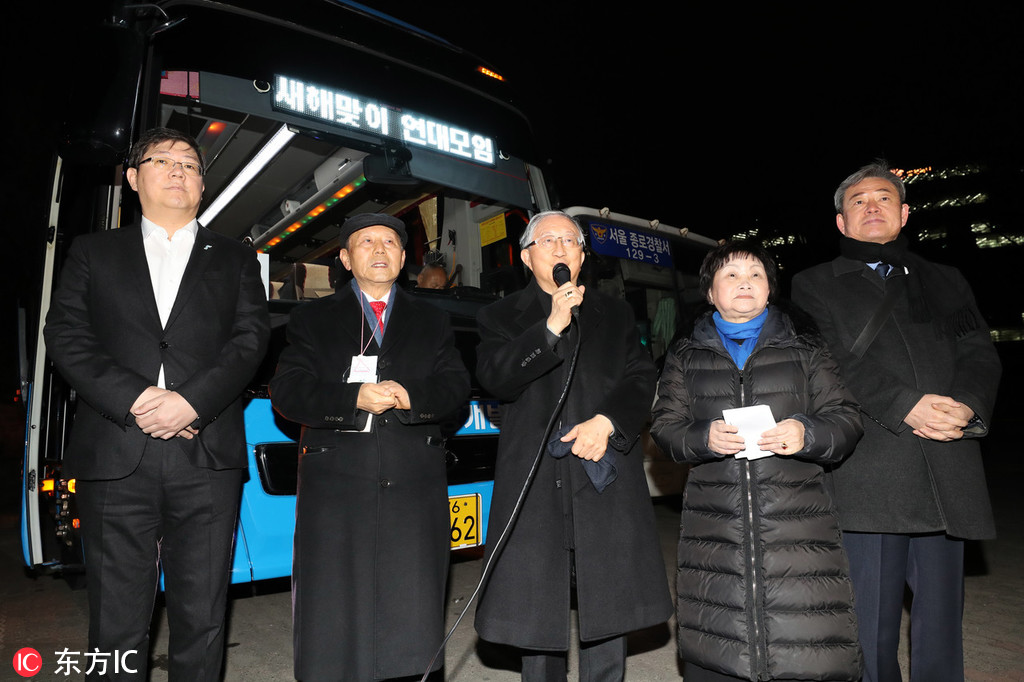 SEOUL - A group of the Republic of Korea's (ROK) civilian activists made a two-day visit to the Democratic People's Republic of Korea (DPRK) on Tuesday to hold a new year's event jointly with their DPRK counterparts.
The delegation, comprising some 250 people from labor unions, major religions and civic groups representing youth, farmers and women, crossed the military demarcation line (MDL), which divides the two Koreas, by bus toward the DPRK's scenic resort of Mount Kumgang in its east coast, according to local media reports.
It marked the first inter-Korean civilian exchange this year. Also included in the delegation were lawmakers, journalists and support staff.
On the first day of their stay, the delegation planned to hold a joint new year event and various meetings with their DPRK counterparts.
The ROK's delegates were scheduled to watch the sunrise and visit a temple in the Mount Kumgang on the second day together with the DPRK civilians.