Executives of TCM company in trouble over honey
By Xin Wen | China Daily | Updated: 2019-02-13 07:47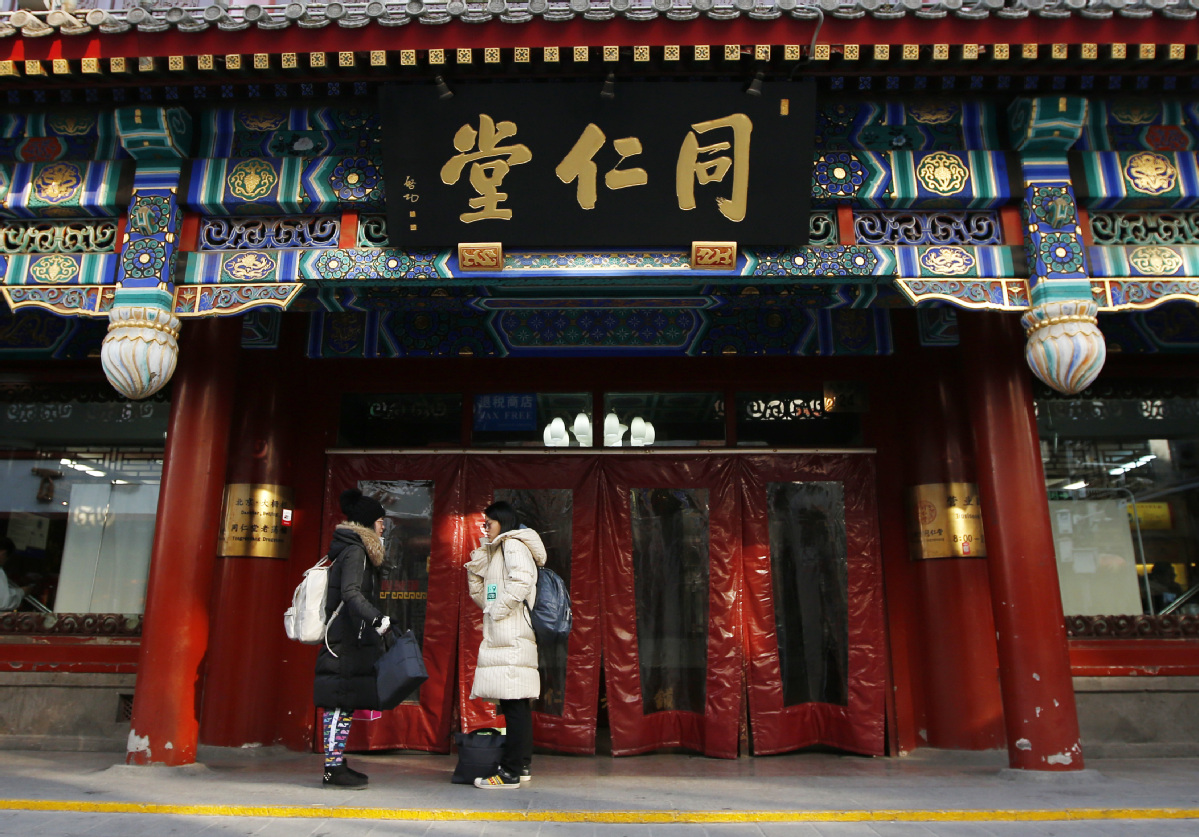 The Beijing Commission for Discipline Inspection of the Communist Party of China has condemned and punished executives of Tong Ren Tang, a famous maker of traditional Chinese medicine, after it was found to be selling expired honey, the Central Commission for Discipline Inspection said on Tuesday.
Jiangsu TV reported in mid-December that a honey provider for Beijing Tong Ren Tang Bee Industry-a subsidiary of the Chinese herbal medicine brand founded in 1669-had been accused of reusing expired honey in production in Yancheng, Jiangsu province. An investigation was launched by the company.
Because the company is registered in Beijing, the capital's discipline inspection commission began an investigation last month to apportion responsibility.
The investigation found that the Party committee of the company failed to supervise its subsidiaries, resulting in chaotic internal management and severe loss of State-owned assets, the CCDI said.
It also harmed the revered herbal medicine brand, it said.
Fourteen company executives, including Mei Qun, the Party chief and president of Tong Ren Tang Group, were criticized and five were demoted, dismissed or had their labor contracts terminated.
All Party disciplinary actions and government sanctions were completed before Feb 3, local authorities said.
Late on Monday, Tong Ren Tang Group said its bee industry subsidiary had been fined 14 million yuan ($2.07 million) by Yancheng's market regulation authorities.
The company said some management personnel had processed returned honey and changed the labeled date of production.
It said 2,284 bottles of expired honey had flowed into the market since October. According to the food and drug bureau in Beijing's Daxing district, where the company is registered, 3,300 bottles of honey have been confiscated.
The food business license of Beijing Tong Ren Tang Bee Industry has been revoked and it will not be able to apply for a new one for five years.
People involved in the case will be prevented from applying for business licenses in the food industry or engaging in food production or management work for five years.
In 2016, a third-party investigation found that a batch of Manuka honey products marketed by Tong Ren Tang and imported from New Zealand had been adulterated with syrup.