Foxconn shifts focus to research
By Belinda Robinson in New York and Fan Feifei in Beijing | China Daily | Updated: 2019-02-13 10:52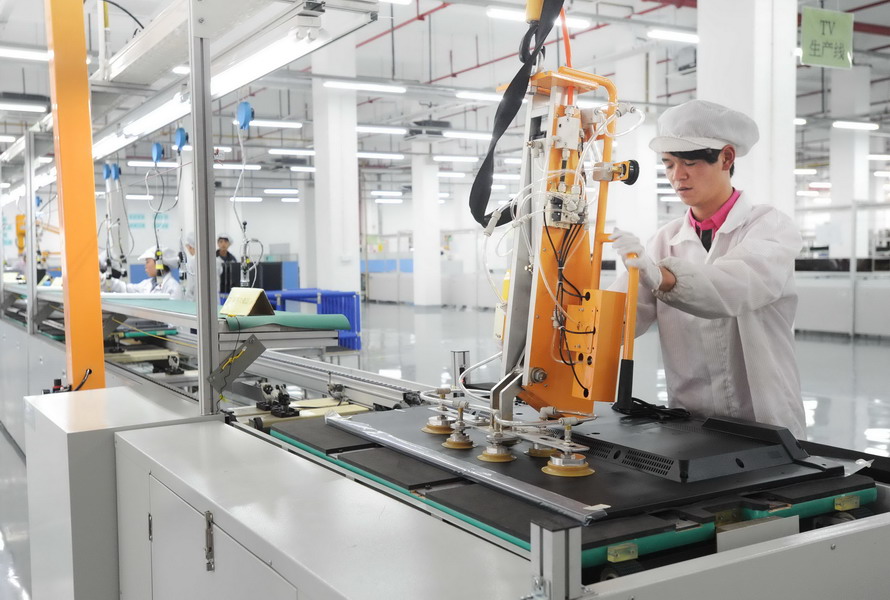 Foxconn Technology Group, the world's largest contractor for electronics and a major supplier to Apple Inc, raised alarm in Wisconsin, the United States, after announcing it will change the focus of its $10 billion display-making factory there from manufacturing to research.
Louis Woo, a special assistant to Foxconn CEO Terry Gou, told Reuters that the company would not be building liquid crystal display (LCD) panel screens at the factory and, instead, would devote the building to producing high-tech applications and solutions for security, smart cities, education, medical and healthcare, entertainment and sports.
Foxconn, formally known as Hon Hai Precision Industry Co Ltd, had promised to create 13,000 jobs when the factory planned for Mount Pleasant, about 48 kilometers south of Milwaukee, was announced in 2017. In January, the company reiterated its intention to hire that many, but that it had slowed its pace of hiring.
It said it was set to employ about 5,200 people by the end of 2020. Woo told Reuters that about three-fourths of the jobs created will now be in research and development. Woo added that the company was still evaluating its options for Wisconsin but he cited the steep cost of making advanced TV screens in the United States, where labor expenses are comparatively high.
A spokesman for Foxconn released a statement saying that the company was still committed "to our long-term investment in Wisconsin".
The company said that it remained committed to creating as many as 13,000 jobs in Wisconsin and would "actively consider opportunities" involving flat-screen technology. But it said it also was "examining ways for Wisconsin's knowledge workers to promote research and development".
Foxconn said the switch to more R&D roles was caused by a change in market conditions beginning in 2017. The company said that "this has necessitated the adjustment of plans for all projects, including Wisconsin".
James Yan, research director at Counterpoint Technology Market Research, said the cost of manufacturing LCD screens in the US is relatively high and the expenditure of hiring a blue-collar worker, or an employee engaged in the manufacturing industry, is not low, so "it is not surprising that Foxconn intends to hire mostly engineers and researchers rather than the manufacturing workforce the project originally promised."
At present, the production lines of LCD panel screens are mainly concentrated in Asian countries, such as China, South Korea and Japan. Foxconn's Wisconsin facility marks its biggest expansion into the US and will help the manufacturing giant expand its sales of large-sized LCD TVs in the US market, experts said.
"North America is the biggest LCD TV market around the world and the demand for high-definition televisions is growing very fast in this area," said Liang Zhenpeng, a consumer electronics analyst.
He added the production of LCD panels in China has reached saturation point and competition from local display panel manufacturers is very fierce, which has pushed Foxconn to seek new growth opportunities overseas.
He said Foxconn is also stepping up efforts in the semiconductor and chipmaking sector, in a bid to wean itself off its heavy reliance on manufacturing smartphones and diversify into new areas.