Chinese smartphone suppliers innovate amid industry woes
Xinhua | Updated: 2019-02-13 17:44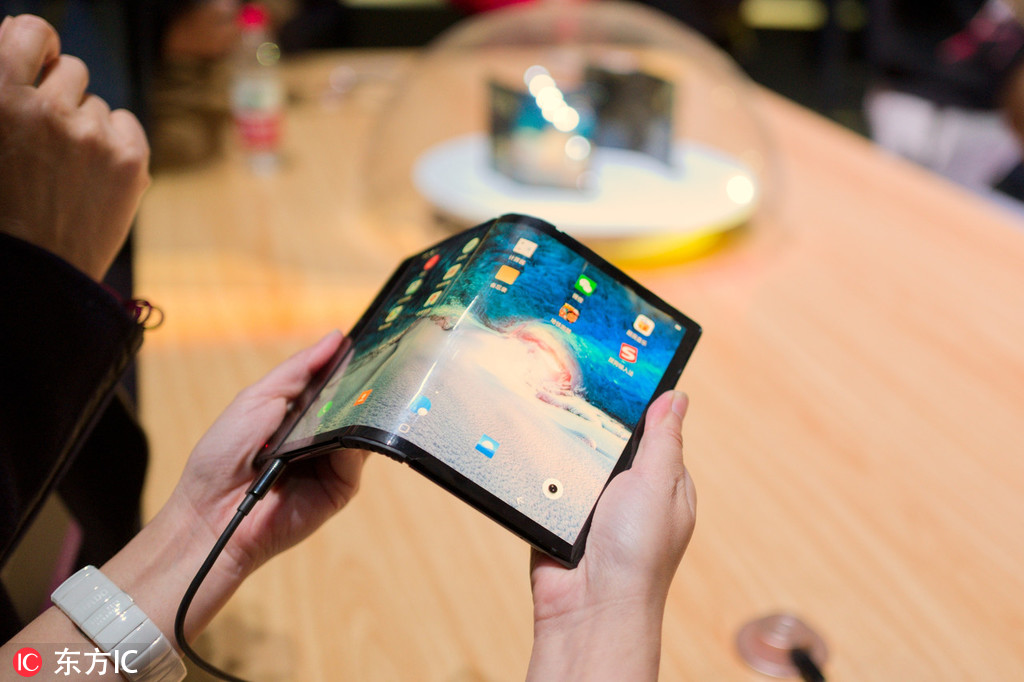 BEIJING - At a dust-free smartphone assembly workshop in southern China's Guangdong province, Tian Ling carefully removes the radiation shield from the production line and presses the delicate electronic component into the phone.
Tian's employer, Huizhou-based manufacturer DBG, a supplier for major smartphone brands such as Huawei and OPPO, used to hire some 1,000 skilled workers like Tian for the production and assembly of radiation shields. But with the help of two newly-added automatic production lines, each equipped with nine machine arms, the process can now be completed with only 100 workers.
Despite sluggish demand in the global smartphone market, DBG was able to maintain a rapid growth of 26 percent in profits in the first three quarters of 2018, according to the company.
At a time when the smartphone industry suffers from a slump in shipments, Chinese suppliers have resorted to innovation to increase efficiency and competitiveness.
According to Sigmaintell, a research and consulting firm, Chinese smartphone brands grabbed an increasing share of the global market last year against the backdrop of a 4.3 percent decline in global sales volume.
Biel Crystal, one of Apple's glass screen suppliers based in Huizhou, was able to secure stable revenue in 2018 despite the weak smartphone demand. Having reached a new intention of cooperation with Apple, the company has decided to set up a new factory with a floor space of over 500,000 square meters.
"We will equip our new site with industrial robots and automatic production lines," said Ye Jinsong, a senior executive with the company.
Chinese suppliers have been making increasing contributions to the global electronics industry, according to Li Yaqin, general manager of Sigmaintell, adding that 67 percent of the added value of global driver IC output comes from Chinese companies.
Innovation in the smartphone industry in the future will come from both appearance and function, with features such as foldable screens and underscreen fingerprint sensors.
Chinese manufacturers already released engineering prototypes for foldable screen phones in 2018, more brands will follow suite this year, according to Li.