Negligence blamed in deadly laboratory explosion on campus
By Wang Keju | China Daily | Updated: 2019-02-14 09:26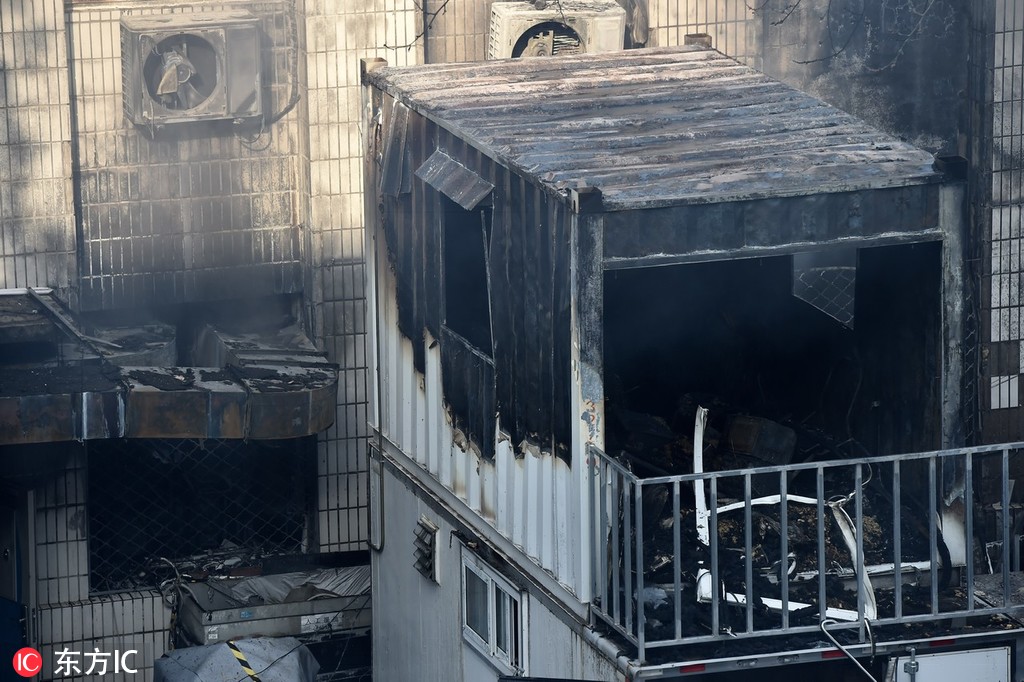 Serious dereliction of duty led to the deaths of three students in a laboratory explosion at Beijing Jiaotong University in December, the Beijing Emergency Management Bureau said on Wednesday.
A joint investigation involving multiple government departments found that the students purchased and stored dangerous chemicals and carried out risky experiments in violation of regulations. University personnel also failed to oversee and manage the safety of laboratories and scientific research projects, investigators said.
On Dec 26, students from the urban planning and environmental engineering department were doing sewage treatment experiments in a laboratory building on the university's eastern campus. The explosion killed three students who were taking part.
The investigation of the blast was coordinated by the municipal Emergency Management Bureau, Public Security Bureau and Fire Services Department.
It found that during the stirring of magnesium powder and phosphoric acid in a mixer, the hydrogen generated in the hopper was ignited by a spark caused by metal friction in the mixer and then exploded. That in turn caused a further magnesium dust explosion, engulfing the rest of the magnesium powder and other combustibles nearby. The three students died at the scene, it said.
Public security authorities said Li Desheng, director of the research project, and Zhang Qiong, manager of the laboratory, will be investigated for criminal negligence.
The Ministry of Education and Beijing Jiaotong University punished 12 officials from the university, including Cao Guoyong, its Party chief, Ning Bin, its president and Guan Zhongliang, its vice-president.
The authorities have ordered corrections in the production, sale, transportation and storage of dangerous chemicals, with comprehensive safety inspections at every stage.
All universities in Beijing have been asked to carry out safety inspections, clarify experiment regulations, improve the safety management system of laboratories and strengthen personnel training in order to prevent other incidents.