Jilin to become the third province to deregulate industrial hemp cultivation
By Di Fang | chinadaily.com.cn | Updated: 2019-02-18 19:29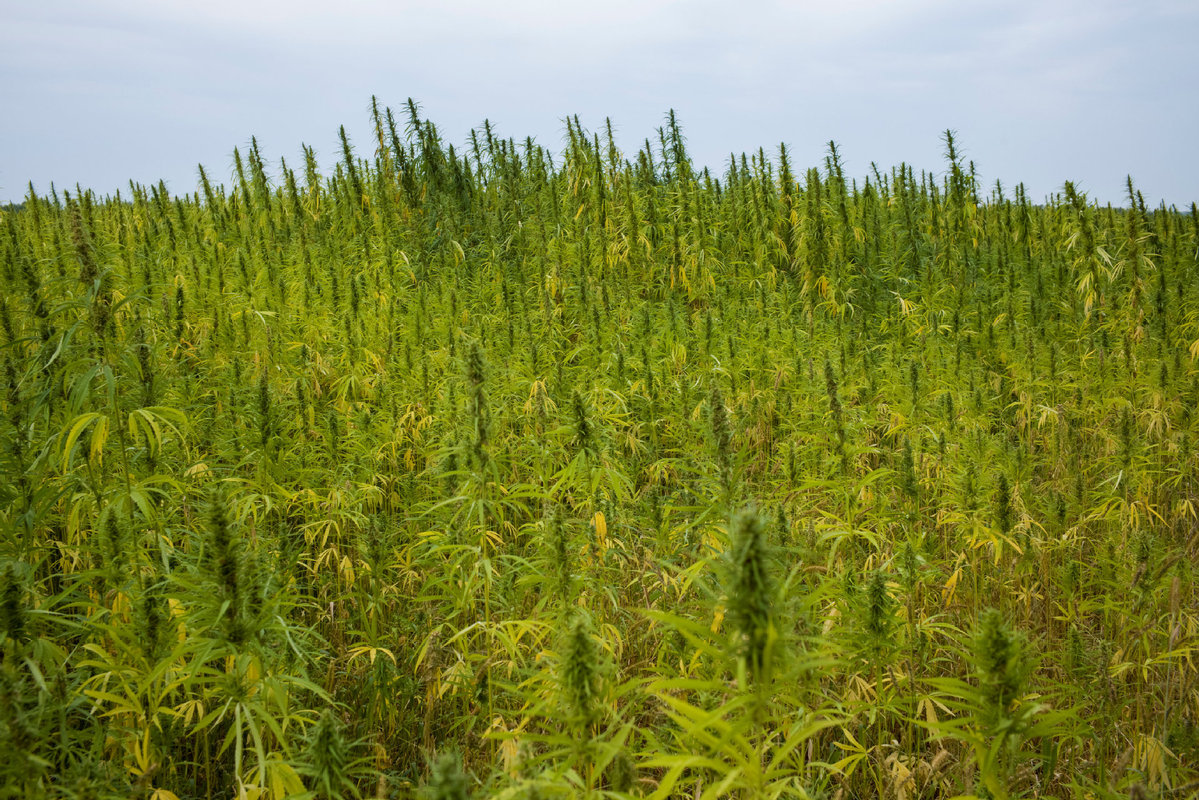 Northeast China's Jilin is expected to become the third province in China to deregulate industrial hemp cultivation after Yunnan in the southwest and Heilongjiang in the northeast, according to media reports.
Early last month, the Jilin Academy of Agricultural Sciences and Dutch company Fytagoras B.V. signed the Industrial Hemp Cooperation Research Agreement. The two sides formally established a cooperative research and development relationship.
In March 2018, the provincial government decided to legislate the Anti-drug Regulations of Jilin Province and took "industrial hemp management" as a single chapter, clearly regulating the definition, features, planting and processing of industrial hemp to strengthen supervision under the premise of market order, according to the Jilin Provincial Public Security Bureau website.
It is supposed to report to the provincial government to implement the legislative procedure after the deliberation and approval of the Provincial Public Security Bureau Party Committee. Therefore, Jilin province will become the third in China to deregulate industrial hemp cultivation, reported the Okpea website.
Next, Jilin province will introduce the provincial specific regulations on industrial hemp by drawing on the experience of Yunnan Province and strengthening research on management regulations.
In fact, China is one of major producers worldwide of industrial hemp. Production was about 77,000 tons in 2016, according to the National Bureau of Statistics.
Unlike medicinal marijuana (cannabis as a drug), industrial hemp refers to cannabis plants and their extracts containing less than 0.3% tetrahydrocannabinol (much less than marijuana), according to Yunnan Province Industrial Hemp Planting and Processing Regulations. It can be used to make a variety of products, including medicine, clothing, food, paper and biofuel.
Yunnan was the first province in China to deregulate industrial hemp cultivation. On Jan 1, 2010, the Yunnan Province Industrial Hemp Planting and Processing Regulation was officially implemented.
In 2017, Heilongjiang province deregulated industrial hemp cultivation, processing and sales. In 2018, Heilongjiang province issued the Three Years Special Action Plan for Industrial Hemp (2018-2020), aiming to become the largest hemp industrial base in China, and even the world by 2020.
Meng Die contributed to the story.