Entrepreneurial ecosystem to build new businesses on high-tech
By David Blair | China Daily | Updated: 2019-02-20 09:31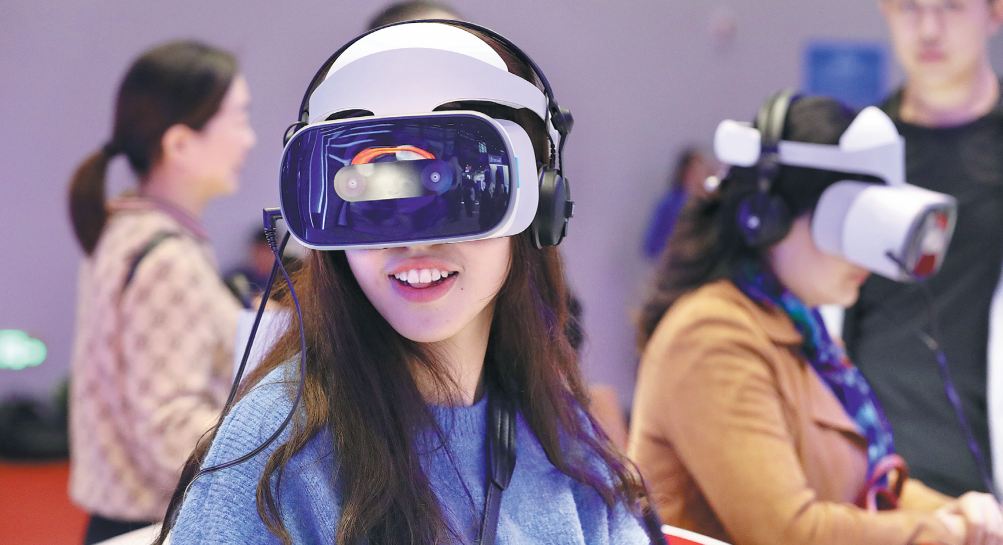 Investors in the tech sector believe that a fundamental change in their business is coming in the next five years as an array of new technologies become commercially viable simultaneously. And, they argue that the Chinese tech market ecosystem is in a unique position to build products, companies and business models using these new technologies.
"What is happening right now is that there are a few major disruptive technologies - artificial intelligence, 5G, the internet of things, and blockchain distributed ledgers - all happening at the same time over the next few years. Each on its own is a major disruption, but together they are a major, major, mega disruption. I think the Chinese are the most ready of all countries or all peoples in the world to embrace them and turn them into commercial applications," said Edward Tse, founder and CEO of Gaofeng Advisory, who formerly led the China operations of the large US-based corporate strategy advisories Boston Consulting and Booz-Allen-Hamilton.
Competitiveness in the Chinese tech industry
The extreme competitiveness of the Chinese tech sector is a key factor in its rapid development. Richard Robinson, founding partner of the venture capital firm nHack, who has worked in the Chinese tech sector since 1996, says: "Chinese tech is a gladiatorial ecosystem. Many other startup ecosystems are like the Galapagos - all the animals are just hopping around in the open because they have no predators. Here in China, it is Jurassic Park - not only must I win, but you must die."
The so-called "China speed" is real both quantitatively and qualitatively, he says. "For example, a European company said they would batch all their software bugs and fix them once a week. They were pushing extra hard for the China market since they ordinarily fix them only with a new build, every 6-8 weeks. But, Chinese software companies eat bugs for breakfast - they fix them in 10 minutes, or at least the same day."
The US market has become more oligopolistic, controlled by a few big firms. According to the advertising research firm WARC, Facebook and Google together receive 61 percent of the world online ad revenue and grabbed more than 90 percent of the revenue growth in 2017, making it very difficult for new startups.
Another key factor going forward for China's tech sector is the "Shenzhen effect" - manufacturing clusters with deep networks, experience, expertise and easy supplier availability not available anywhere else will allow Chinese companies to integrate hardware in software. "5G is another step function. There is going to be stuff that we can't even imagine that is going to be built in Shenzhen because of the proximity of all those people together," Robinson said.
An integrated ecosystem
Experts also see Chinese government investment in infrastructure and R&D as critical for the implementing the coming tech opportunities. Adair Turner, chairman of the Institute for New Economic Thinking, a New York-based thinktank supported by George Soros, says: "China has what I think is a sweet spot combination of state support but flourishing private enterprise. It is important to maintain that combination."
"China is driving developments in battery technology. It has driven the developments in solar PV. In a whole load of ways it is getting on with things that are going to be central to the future technology of the world. They put together private entrepreneurship, a high savings rate, a state that is willing to invest in infrastructure," he explained.
Turner was earlier chairman of the UK Financial Services Authority and director-general of the Confederation of British Industry.
"Yes, some of the money is wasted, but some of the high-speed rail and urban development projects create efficient structures to support industry. Excellent universities are in many ways at the cutting edge of technology. This will continue to drive the medium-term success of the Chinese economy even if legitimately and necessarily China steps back from some of the more contentious ways it has been trying to drive development that has upset the Americans," he adds.
Finally, because China is a very big market and because Chinese consumers use many online services, data are more comprehensive than in any other market. Edward Tse explains: "AI is really very simple, it is simply a machine learning algorithm .... The more data you get, the better you become. In my view, for most applications, the Chinese have a much higher potential when it comes to commercial applications than the Americans because of the size of the China market, the speed and intensity of Chinese entrepreneurship, and support from the government. You are going to see a lot of well-honed-in and well-tuned business models and applications coming from China, whereas the US is perhaps better in basic research."
Robinson sums up the coming tech market: "There is going to be a whole other thing happening in the 2020s. Chinese companies have insanely deep war chests, hundreds of billions of dollars, so, after a macro-economic correction, they are going to invest around the world. It is going to be a whole different landscape in the digital space. There are probably going to be 6 billion people online, up from 3 billion now. Who's going to be mopping up those next 3 billion. Will it be FANG (Facebook, Apple, Netflix, Google)? Or will it be Chinese companies?