Putin focuses on social issues in annual address
By Ren Qi | China Daily | Updated: 2019-02-21 07:18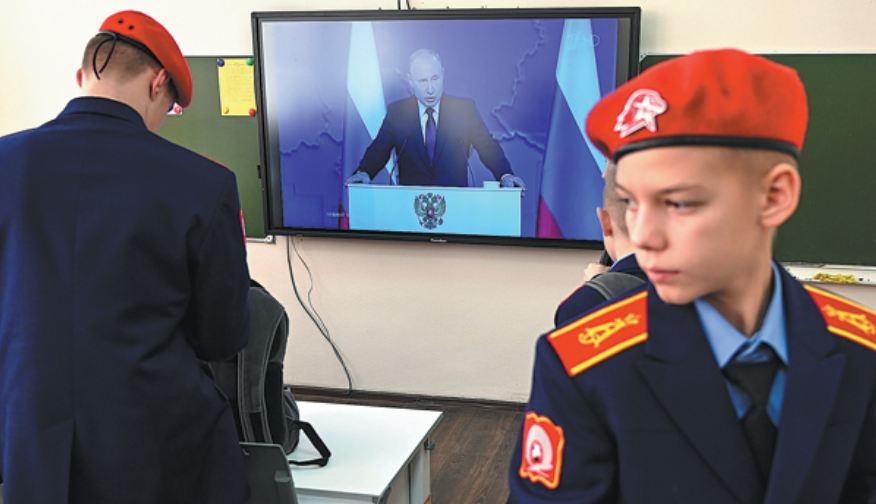 Russian President Vladimir Putin, in his annual presidential address to the country's Federal Assembly legislators in Moscow on Wednesday, emphasized the importance of domestic development this year.
The address is one of the most important annual events in the Russian presidential schedule. The practice was introduced by former president Boris Yeltsin, who first addressed the assembly in 1994.
In this year's speech, Putin stressed the importance of the country's economy.
Various national projects implemented in the past year have helped improve people's lives, he said. The growth of investment in the Russian economy should reach 6-7 percent in 2020, he said.
The government is working to improve the business climate and prevent capital flows to other countries, Putin said, with the central bank and law enforcement agencies told to normalize the microfinance sector as soon as possible.
He also highlighted the need to "protect the people from fraud and extortion attempts made by unscrupulous creditors".
In his address, the president announced several other policies to boost living standards as the country tackled its declining birthrate. Russia will be able to restore the natural increase in population in four years, despite the challenges, he said.
Referring to healthcare, Putin also called for the sector's electronic data system to be upgraded in three years with support directed toward improved accessibility to resources.
Medical and social institutions must also be included in the overall digital network, with more help for the aged as well as individuals and families with disabilities, he said.
Putin also responded to the US decision to withdraw from the Intermediate-Range Nuclear Forces Treaty with Russia.
Russia was not seeking confrontation and would not take the first step to deploy missiles in response to the US move, he said.
Still, he said Russia's reaction to any deployment would be resolute and policymakers in the United States should calculate the risks before taking any steps.
Russia will respond to any deployment of intermediate-range nuclear weapons in Europe by targeting not only the countries where those missiles are stationed, but the US itself, Putin said.
Last year, the Russian leader's national speech was delivered in March as he did not address the two houses of Parliament in 2017.
He had spoken about Russia's defense sector, relations with the US and the NATO military alliance, as well as Russian social and economic development, drawing wide attention from international community.