Xiaomi aims to upgrade its smartphone offerings
By Ma Si | China Daily | Updated: 2019-02-21 07:44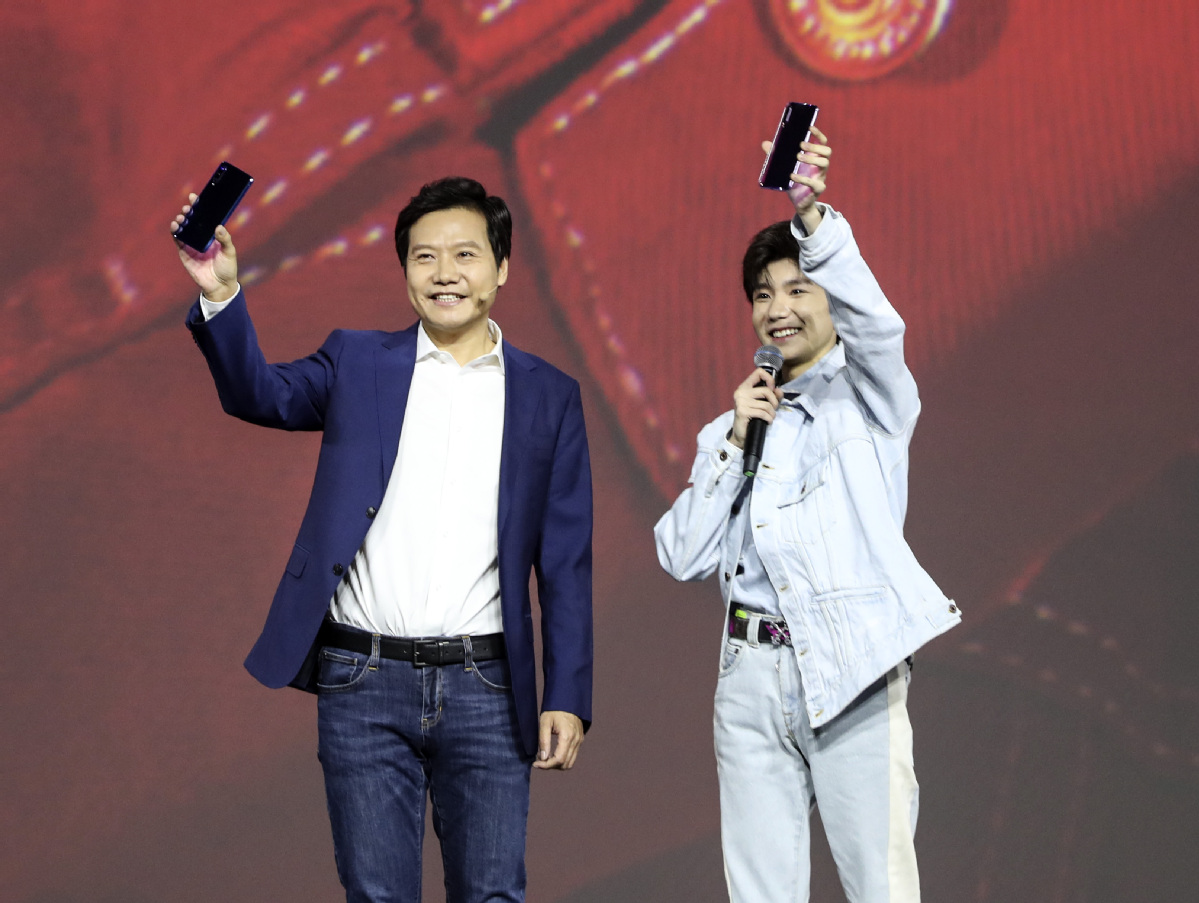 Xiaomi Corp is intensifying its efforts in the premium segment, as it works hard to introduce high-end components and engineering techniques to its latest smartphone models in order to rival players such as Huawei Technologies Co Ltd.
Lei Jun, founder and CEO of Xiaomi, said the Mi 9, the model unveiled on Wednesday, starts from 2,999 yuan ($447), a shift from its previous flagship smartphones which were priced around 1,999 yuan.
"Delivering cost-effective products has been an important ingredient of Xiaomi's success, but it could be somewhat a hurdle to the company's future development," Lei said at the launch event in Beijing.
"We will continue pursuing extremely good experiences and engineering techniques with the Mi brand by focusing on middle-to-high range smartphones. Meanwhile, the independent brand Red Mi is positioned to carry on making cost-effective handsets," Lei said.
The Mi 9 is likely to be Xiaomi's last flagship model priced under 3,000 yuan, he said, indicating that the company will climb even higher in the price range in the future.
Xiaomi said it spent 4 billion yuan on research and development from January to September in 2018.
In the fourth quarter of 2018, the Beijing-based company was ranked as the fourth largest vendor in China, with its shipments down to 10.3 million units from 15.9 million units a year earlier, according to market research company International Data Corp.
Xiaomi's diversified strategy came as China's smartphone market and the global market reach saturation point, with overall shipments declining for consecutive quarters.
Against this backdrop, a string of local players are gearing up to expand their presence in high-end markets which are now generating more profits. Vivo, for instance, unveiled its new brand iQOO whose price is likely to exceed 5,000 yuan.
Jia Mo, an analyst at market research company Canalys, said there is still big potential in the premium smartphone segment. Although smartphone sales in China declined 14 percent in 2018, the segment priced above $600, on the contrary, jumped 10 percent as consumers switch to better models.
"The starting price of 2,999 yuan already marks a big step forward for Xiaomi in raising its average price. But given that Xiaomi's users are more price-sensitive, it may take one or two years for the company to really gain a presence in the premium segment," Jia added.
The Mi 9 is equipped with Qualcomm Inc's latest high-end chipset Snapdragon 855, three rear cameras and fast wireless charging.
To cushion the possible negative impact of the price increase on sales, Xiaomi on Wednesday also unveiled a smaller-screen version, the Mi 9 SE, at a starting price of 1,999 yuan.