Technology giants Alibaba and Tencent continue their investment drive
By He Wei in Shanghai | China Daily | Updated: 2019-02-21 07:59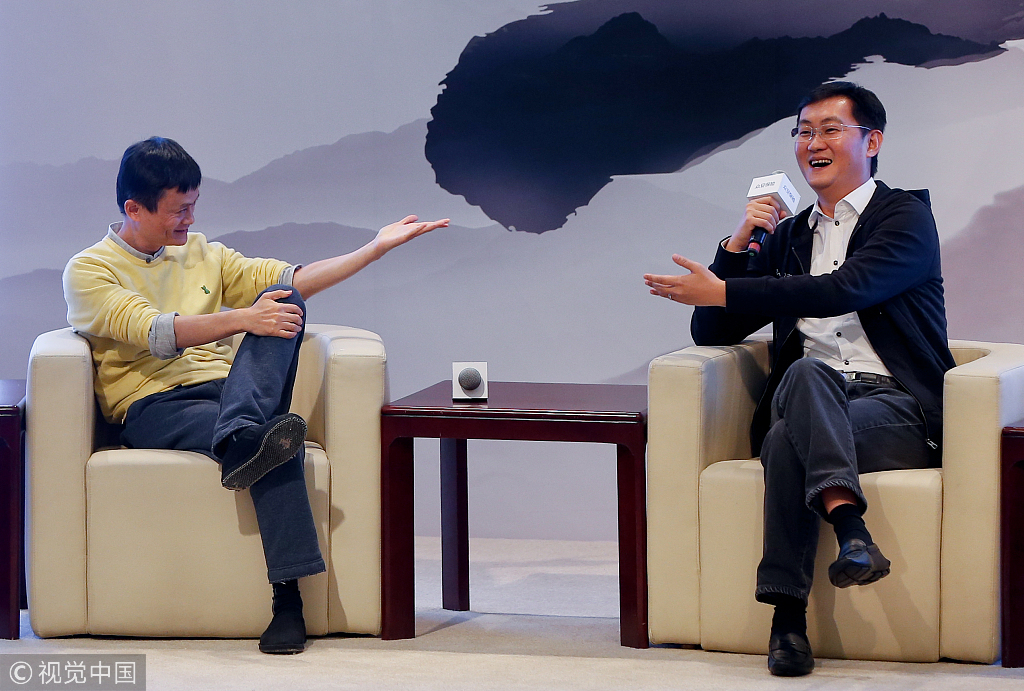 Technology duo Alibaba and Tencent continued their investment momentum in the new year as the deep-pocketed pair continue to seek new opportunities beyond their home turf.
E-commerce behemoth Alibaba said on Tuesday it has boosted its stake in China International Capital Corp Ltd, the nation's leading investment bank, a move analysts said could help it with financial transactions around the world.
Through the purchase of 11.7 percent of CICC's Hong Kong listed shares, Alibaba now holds 4.84 percent of the bank's issued shares, which can help the pair cooperate on finance, technology and data.
An Alibaba statement said the deal builds on years of cooperation and will "provide more innovative and more comprehensive products and services to customers".
Richard Cao, an analyst at Guotai Junan Securities Co, told Bloomberg News that CICC complemented Alibaba's strategies on making deals and can provide extensive advisory services.
The increased stake has also put Alibaba almost on par with archrival Tencent Holdings Ltd, which became a strategic investor in CICC in September 2017 with the purchase of a 4.95 percent stake.
What's more impressive is that Alibaba and Tencent's investment portfolios each generated around one-third of their pre-tax income in the quarter that ended in September. Tencent declared other net gains of 8.8 billion yuan ($1.27 billion) while Alibaba noted 6.6 billion yuan of net interest and investment income.
According to the latest statistics released by Tencent on Wednesday, it has invested in around 700 companies in the past 11 years, including 63 companies that have been listed and 122 unicorns with a market value worth more than $1 billion.
Last year even witnessed record achievements in terms of investment, when a total of 16 companies in which Tencent had invested succeeded in floating their shares, according to the text of a speech made by Tencent President Martin Lau at an investors' conference in late January which was made public on Wednesday.
Lau said Tencent would maintain such momentum this year, and dispelled concerns that Tencent-backed investments are primarily financial-driven and lack strategic considerations.
"The core to our investment strategy is to do the most important thing and the things that we are good at …In the past few years, investment has opened up a lot of new areas and opportunities for us," he said.
Chinese digital companies are active in driving global merger and acquisition activities. From 2016 to 2017, China's internet trinity of Baidu, Alibaba and Tencent, known as BAT, made 35 overseas deals, compared with 20 by the top three US internet companies, according to a McKinsey report released a year ago.
Tencent and Alibaba have been embroiled in investment rivalry by spending billions of dollars backing tech startups, notably in Southeast Asia, where a growing population and burgeoning mobile internet are fueling opportunities from e-commerce and payment to gaming and social media.