Anhui takes big steps in enhancing AI prowess
By Cheng Yu in Huangshan, Anhui | China Daily | Updated: 2019-02-21 10:24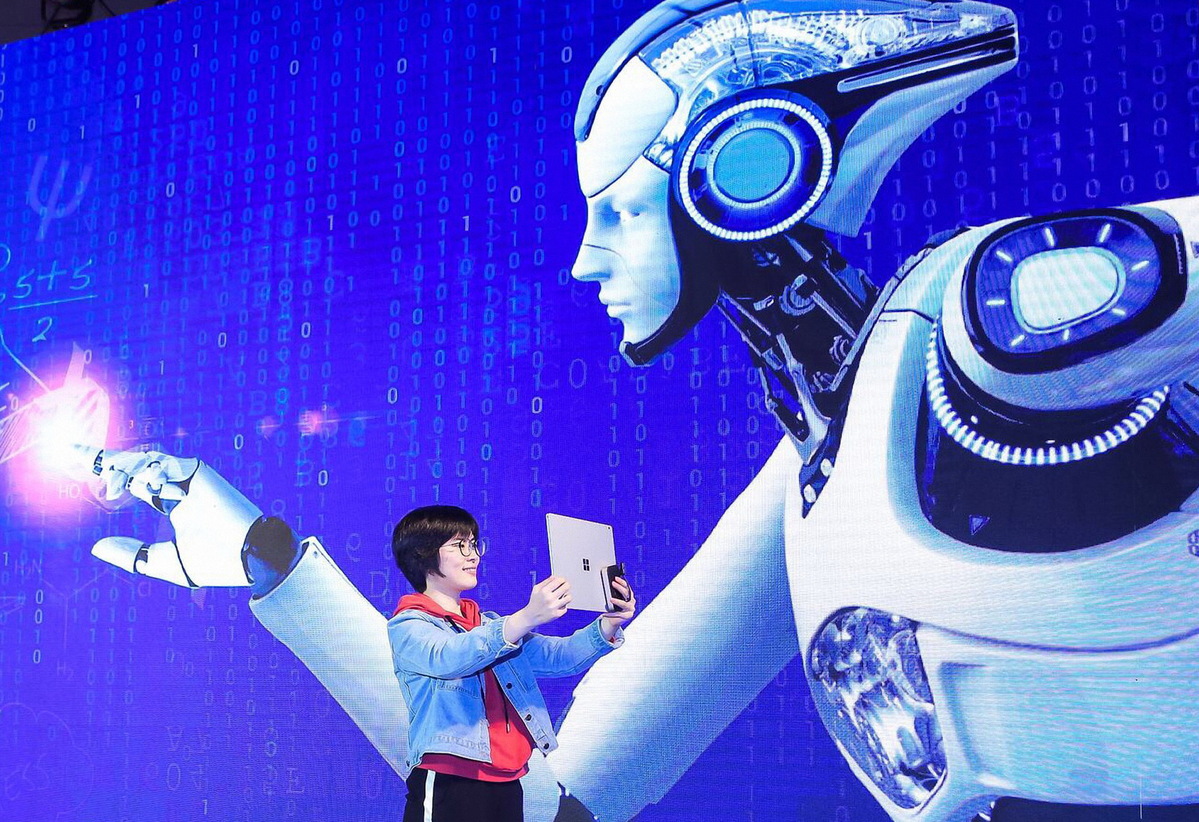 Cheng Minggui, a retired State-owned enterprise worker from Huangshan, Anhui province, is showcasing to the family his "friend", who accompanied him and his wife during their five-nation trip across Europe this Spring Festival.
Though the couple in their late 50s do not speak English, they managed to find hotels, ask for directions, buy food and amuse themselves in foreign countries, all thanks to their "friend".
However, their "friend" is not a person but a translator developed by a local voice recognition company iFlytek Co Ltd, which can support real-time translation between Chinese and over 50 languages.
Cheng was not alone as the gadgets offered 1.8 million translation services during the 11 days of this year's Spring Festival. With the second-generation AI translator, the Hefei, Anhui-based company has once again made a name for itself.
The cutting-edge technology also marks broader efforts by Anhui province to promote original research and industrial applications in artificial intelligence, in response to China's call to transform the nation into a leading AI power.
Anhui plans to serve more than 1.2 billion users in intelligent voice and AI products by 2020 and over 1.5 billion such users by 2025. Revenue from related voice recognition companies is expected to hit 100 billion yuan ($14.7 billion) by 2020, a 40 percent growth year-on-year.
The province also plans to expand the Speech Valley, an industrial park forming part of the Hefei National High-Tech Industry Development Zone, to include more than 1,000 companies over the next three years.
As a shining example, iFlytek has been scrambling to leverage AI into sectors including voice recognition. Other notable products include voice-based digital assistants, medical robots and automated court clerks that review certain types of cases.
"We will pour more resources into exploring 'no man's land' in the scientific territory, and will scramble to incorporate AI into a wide range of sectors," said Liu Qingfeng, chairman and CEO of iFlytek.
The tech firm was ranked the smartest Chinese company of 2017 by the MIT Technology Review, an established science magazine from the Massachusetts Institute of Technology.
In addition, the company has also been beefing up its presence in overseas markets, aiming to take Chinese innovations to the world stage.
This year, the company brought its latest translator to the 2019 CES show in Las Vegas, United States and won an innovation award.
Charlene Li, general manager of iFlytek America, said in an interview that expansion in the US market might be an uphill journey in the short term, but prove to be an uphill task later without the necessary spadework.
Qi Dongfeng, president of Anhui Information Investment, pointed out earlier that Anhui province aims to become China's Speech Valley to further fuel the nation's AI strides.
"The province will have an open mind and develop more core technologies so as to nurture a fertile environment for AI to flourish in the next few years," said Qi.