Lenovo says pretax income rose 133%
By Ouyang Shijia | China Daily | Updated: 2019-02-22 08:17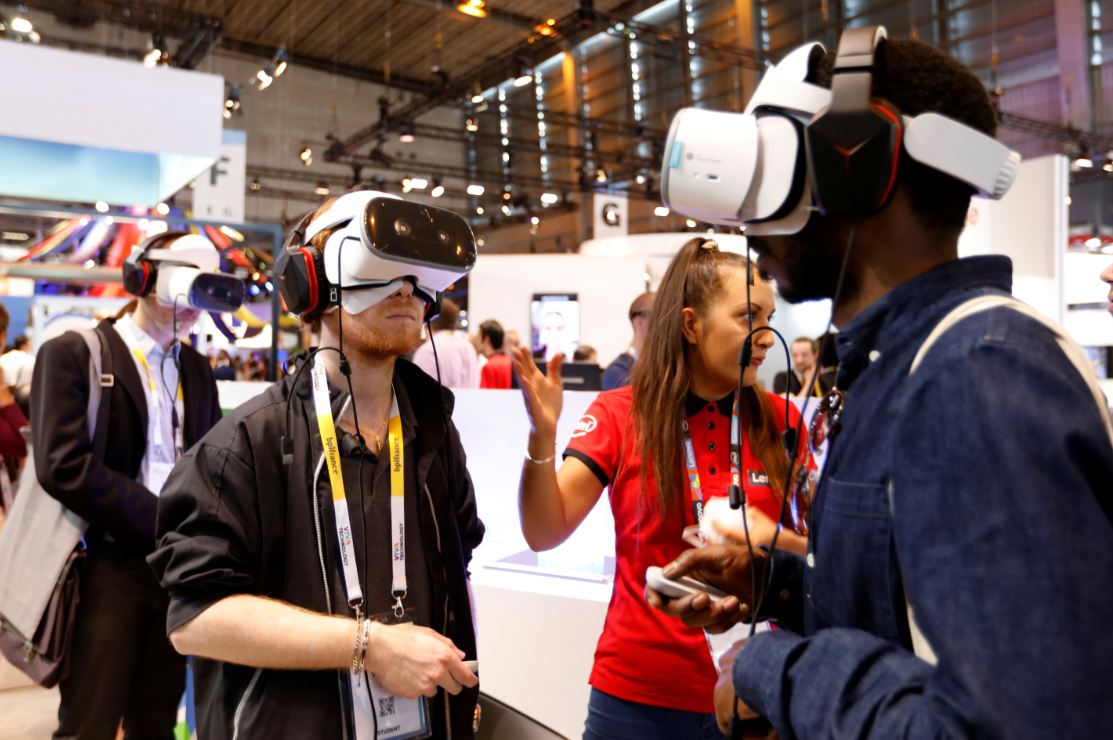 Chinese PC maker Lenovo Group Ltd has announced that its pretax income for October to December quarter jumped 133 percent year-on-year to a record high of $350 million, due to the strong performance across its main business.
The news sent its Hong Kong-listed shares soaring nearly 12 percent to HK$6.67(85 cents) in Thursday's trading.
Lenovo, the world's largest PC maker by shipments, reported its highest quarterly revenue for four years of $14 billion, up 8.5 percent over the previous year. It also marked the 6th consecutive quarter of year-on-year growth.
During the quarter, the company posted a net income of $233 million, compared with a net loss of $289 million during the same period in the previous year.
"When we set out on our journey of intelligent transformation, our goal was to restore and then accelerate Lenovo's business momentum, while providing our customers and partners with the best technologies in smart internet of things, smart infrastructure and smart vertical solutions," said Yang Yuanqing, Lenovo chairman and CEO. "We've done exactly that and more, our strength and position as the industry's most prolific global technology organization is firmly established".
During this quarter, the company's PC and smart devices business registered $10.7 billion in revenue, up by 11.6 percent year-on-year. Lenovo said its share in the global PC market surged to 24.6 percent.
Statistics from global technology market researcher Canalys show Lenovo's desktops, laptop and tablet computer shipments went up 2 percent year-on-year, reaching 19.1 million units in the fourth quarter in 2018.
Specifically, Lenovo finally posted its first profit in its mobile phone business, four years after its acquisition of the Motorola phone brand in 2014.
Jia Mo, a research analyst at Canalys, said Lenovo's main business sectors have showed good performance during the quarter.
"Lenovo has maintained its leading position in the global PC market," Jia noted. "Despite the 15 percent year-on-year drop in smartphone shipments for the December quarter, the company has improved its operational efficiency, cut expenses and streamlined its product portfolio, ending several years of losses."
Canalys data show Lenovo's smartphone shipments more than tripled in China and witnessed a 30 percent growth in North America during the quarter.
Lenovo's data center group also reported its fifth consecutive quarter of profit growth, with its revenue increasing 31 percent to $1.6 billion.
"The digital business required high investment at the beginning," Jia explained. "After years of development, Lenovo will see a nice increase in revenues from the data center group business, which will help local companies to better embrace digital transformation."
"The future challenge will be its hardware business. The outlook for global PC market is not that bright, and the smartphone market may even see a slight fall in the future," Jia added.