Beijing launches $4.4b plan to gain edge in commercialization of 5G tech
By Ma Si | China Daily | Updated: 2019-02-22 09:59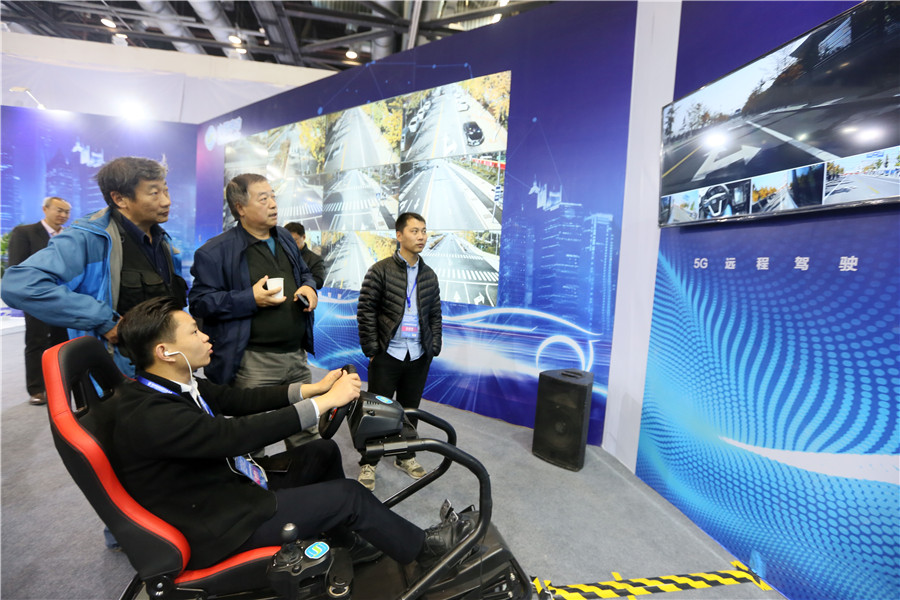 The Beijing municipal government's plan to invest at least 30 billion yuan ($4.44 billion) by 2022 to build 5G networks will help the capital gain a lead in commercializing the superfast technology and expedite pioneering applications such as self-driving vehicles and remote healthcare, experts said.
Xiang Ligang, a telecom expert and CEO of industry website Cctime, said Beijing boasts a sound base in tech enterprises and talents, and coupled with the new favorable policies, they will help drive the city to the forefront of China's advances in the application of next-gen wireless technology.
"It is worth noting that Beijing attaches huge importance to breakthrough in high-end 5G components, which is the primary and essential foundation for a thriving telecom industrial chain," Xiang said.
In Beijing's guideline for 5G development from 2019 to 2022, which was released recently, the municipal government prioritized the task of tackling bottlenecks in the research and development of medium-and-high-frequency radio frequency devices, an essential component in 5G telecom gears.
It will build a 5G medium-and-high-frequency RF device industry innovation center, and set up 5G core device technology development platform to encourage and facilitate product analysis, verification and testing.
As part of Beijing's broader push to leverage 5G to improve urban management and living, it will step up the push to accelerate the application of ultra-high-definition live video, autonomous driving, cloud-based robot management, automated logistics, and drones by building large-scale ultrafast networks.
In the much-expected medical area, 5G technology will realize remote healthcare services through the collaborative application of smart sensors, big data and other technologies in medical equipment and treatment systems. Remote consultation, tele-imaging, remote ultrasound, tele-surgery, and other services will be piloted in areas around the Beijing 2022 Winter Olympics arenas, Beijing subcenter in the city's Tongzhou district and other regions.
Fu Liang, an independent analyst who has been following the telecom industry for more than a decade, said Beijing has a unique edge in self-driving vehicles, as it houses leading companies including Baidu Inc, Didi Chuxing, and JD.
Beijing said it hopes that by 2022, Beijing-based scientific research units and enterprises can be an important contributor to global 5G technical standards, accounting for more than 5 percent of all primary and essential international 5G patents. It also aims to achieve breakthroughs in key technologies and processes for the production of medium-and-high-frequency components above 6 GHz.
"The city's 5G industry will realize an income of about 200 billion yuan by 2022, driving the information service industry and other emerging industries to earn more than 1 trillion yuan," the Beijing municipal government said in a statement.
The move came as China is scrambling to commercialize 5G, a technology that is expected to be at least 10 times faster than 4G and will support superfast movie downloads, the streaming of virtual reality games, and self-driving cars. The country's telecom carriers China Mobile, China Telecom and China Unicom are all conducting 5G tests in a string of cities, enabling large-scale pre-commercial use this year.
China is expected to have 576 million 5G users by 2025, or more than 40 percent of global consumption, according to a report released by global consultancy EY.
Other first-tier cities including Shanghai and Shenzhen are also hammering out ambitious 5G development plans, Even central and western regions are also jumping on the bandwagon. Jiangxi province, for instance, plans to cover its major cities and towns with 5G networks by 2023.
A report by the China Academy of Information and Communication Technology also forecast that 5G will drive 6.3 trillion yuan of economic output in the nation by 2030.