Online retail sales soar in China's rural areas
Xinhua | Updated: 2019-02-22 11:03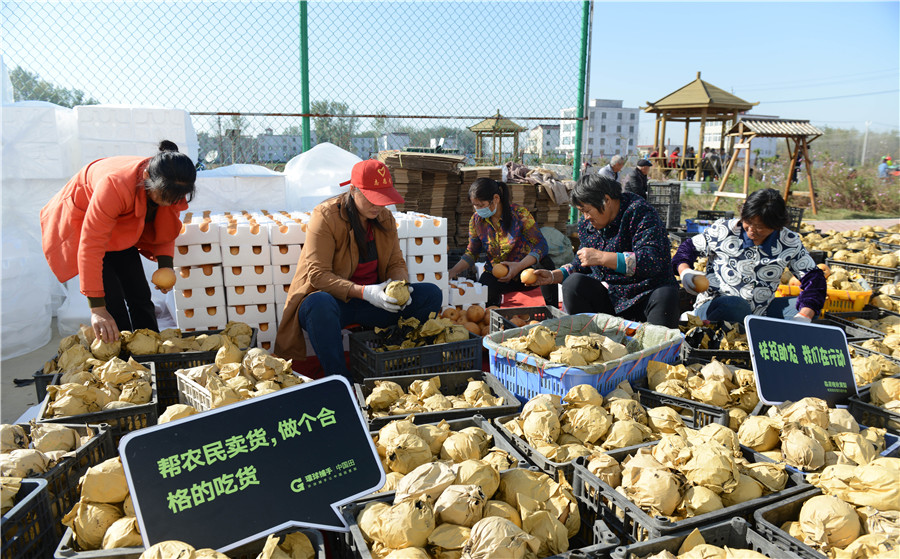 BEIJING - Online retail sales across China's rural areas experienced tremendous growth last year, the Ministry of Commerce (MOC) said Thursday.
Online retail sales soared to 1.37 trillion yuan ($201.47 billion) in rural areas in 2018, up 30.4 percent year-on-year, said MOC spokesman Gao Feng.
Online sales of agricultural products amounted to 230.5 billion yuan, representing a year-on-year growth of 33.8 percent.
E-commerce has become a key way to help the underprivileged get rid of poverty, Gao noted.
The idea of invigorating impoverished regions through e-commerce has been on the government's agenda in recent years. Rural incomes have kept growing but still lag behind urban levels.
By the end of 2018, China had 16.6 million impoverished rural residents. Authorities believe e-commerce can help them sell more produce and boost income levels.
Last year, a nationwide e-commerce alliance was formed by 29 organizations and companies to help farmers in 351 poor counties promote their produce online.
China aims to build a moderately prosperous society in all aspects and eradicate extreme poverty by 2020.