NetEase reports 24% revenue growth in 2018
Xinhua | Updated: 2019-02-22 11:25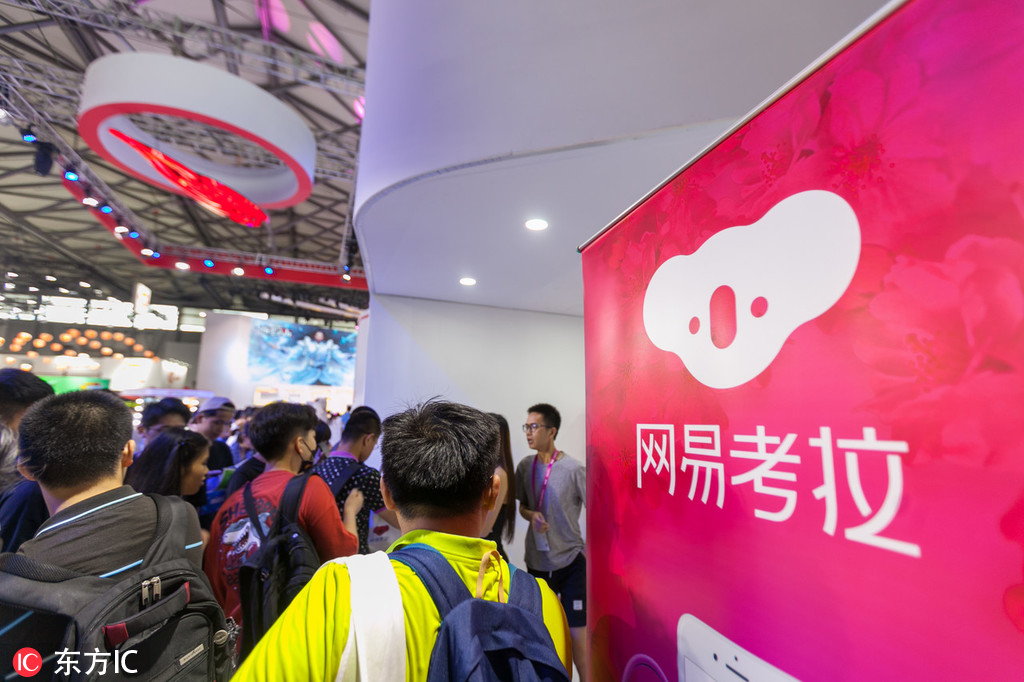 HANGZHOU - NetEase, one of China's leading internet and online game services providers, announced Thursday that its net revenues for 2018 rose 24.1 percent due to growth in online games and e-commerce.
Its total net revenues for the fiscal year ending on Dec 31 were 67.16 billion yuan ($9.8 billion), compared to 54.1 billion yuan in 2017, NetEase said in its unaudited financial results for the fourth quarter and fiscal year 2018.
Net revenues from online games were 40.2 billion yuan, up 10.8 percent year-on-year. Meanwhile, net revenues from its e-commerce business surged 64.8 percent to 19.2 billion yuan.
"While online games remain the cornerstone of our business, we also see huge potential in e-commerce, music and online education. These will be the primary focus of our business strategy in 2019," said William Ding, chairman and CEO of NetEase.
NetEase also plans to continue to invest in global talent, IP and collaboration with other elite game developers worldwide, said Ding.
Its net income, however, declined over 42.5 percent due to rises in operating expenses.
Net income attributable to its shareholders totaled 6.15 billion yuan, compared to 10.7 billion yuan in 2017, the company said.
Its operating expenses were 20.5 billion yuan, up 49 percent. The increase in operating expenses was primarily due to increased selling and marketing expenses, research and development investments and staff-related costs, it said.
In Q4 2018, its net revenues rose 35.8 percent year-on-year to 19.8 billion yuan ($2.89 billion), while the net income attributable to its shareholders grew 32 percent to 1.7 billion yuan ($247 million).
Shares of NetEase rose 1.29 percent to $232.6 overnight in New York.