Baidu's revenue surges 22% to $4b
By Fan Feifei | chinadaily.com.cn | Updated: 2019-02-22 13:42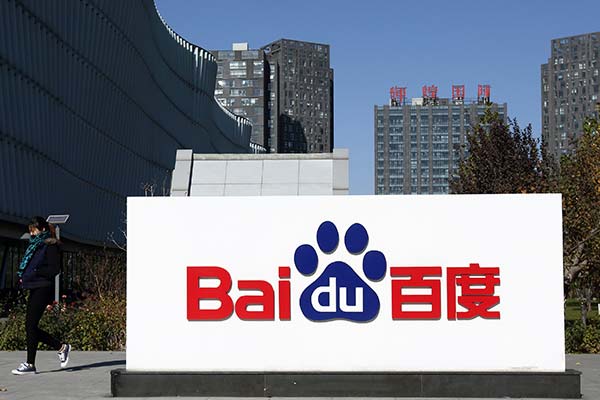 Chinese internet search giant Baidu Inc reported its total revenues reached 27.2 billion yuan ($3.96 billion) in the fourth quarter of 2018, an increase of 22 percent year-on-year, while its net profit was 2.1 billion yuan, a 50 percent decline year-on-year.
The operating income was 1.1 billion yuan in the fourth quarter, down 77 percent year-on-year, and operating margin was 4 percent, compared to 21 percent in the same period of previous year. The company's total revenues amounted to 102.3 billion yuan in 2018, up 28 percent year-on-year,
"The growth rate of Baidu App daily active users (DAUs) has been accelerating over the past year, up 24 percent year-on-year to 161 million in December 2018, while Haokan short video app grew to 19 million DAUs from 1 million a year ago," said Robin Li, CEO of Baidu.
"2018 was a pivotal year for Baidu, as we worked on deploying AI technologies beyond search to feed, voice assistant, AI solutions and autonomous driving, to enable more users, customers and partners to benefit from Baidu's AI."
"The diversification of Baidu's business from mobile internet into the smart home, smart transportation, cloud and autonomous driving markets will require heavy investments," said Herman Yu, CFO of Baidu.
Nevertheless, Yu added these investments taken together give Baidu a balanced portfolio for short-term, medium-term and long-term returns, and "we hope to see these investments bear fruit and accelerate Baidu's revenue growth in the coming years."