Huawei to continue R&D investments in Canadian networks
By RENA LI in Toronto | China Daily | Updated: 2019-02-22 23:41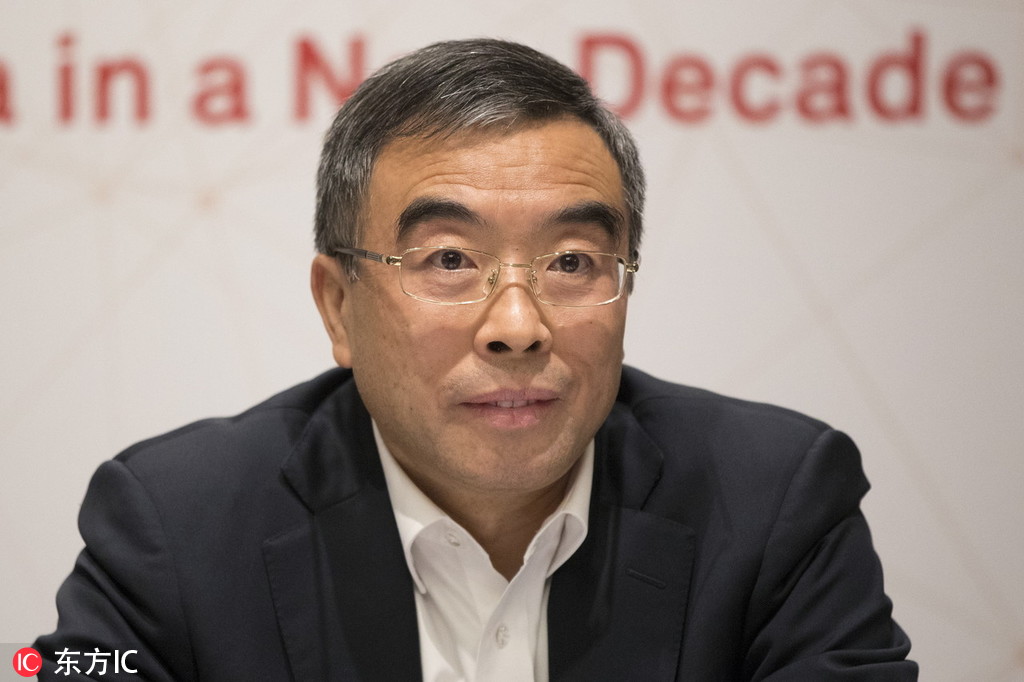 Huawei is committed to increasing research and development investment and collaboration with partners in Canada despite the potential ban on the company's 5G gear, according to Huawei Chairman Liang Hua.
Liang said that Huawei will add 200 high-paying research jobs, expand investments in the sector by 15 percent, and change investment practices to ensure that all intellectual property generated in collaboration with Canadian institutions remains in that country.
"We will not change our approach on R&D investments, and we will continue to step up our investment in Canada," said Liang. "We would like to work further with our telecom partners in Canada."
As a global technology giant, Huawei has collaborated with Canada's three largest telecom companies for a decade, spent millions to conduct research in partnership with universities, and employed more than 1,100 people in Canada.
Yet a ban looms over Huawei efforts to build 5G (fifth-generation mobile) infrastructure around Canada's new telecommunication grid.
Liang said Canada is an "open and inclusive place" to conduct business. "If Huawei were to be excluded from the deployment of 5G in the country, then there are still customers that will choose us. In that case, we will continue to provide services to those customers that have chosen us," he said.
Liang recognized that the current relationship between China and Canada is "not ideal" since Huawei's senior executive Meng Wanzhou was reportedly arrested by Canadian police at the request of the United States in December.
But he said the arrest of a senior executive on US charges is "not common and rare", and he could not comment whether the charges against Meng were "politically driven".
"I believe she is innocent, and I hope that the Canadian legal system will bring her justice. She can be freed and reunited with her family soon, but I am not a lawyer, so I can't comment on the substance of the case," he said.
Responding to talks about Huawei's military roots, Liang stressed that Huawei is a 100 percent privately owned company. "It is owned by 97,000-plus employees. There isn't any other organization holding even 1 percent of the company's shares," he said.
Canada is considering whether to allow Huawei to supply equipment to its 5G networks. Some Canadian allies have imposed restrictions, citing the risk of espionage.
Liang said that the further development of the economy is based on free trade, and he hopes that the decision on 5G can be made based on "technology", instead of "other factors".
"In the short term, there might be some political influence which will affect our business, but in the long run, we still believe that the tide of technological progress is irresistible. If we look around the history of evolution, we definitely can see the social progress brought about by technology," he said.
Huawei's leading position in 5G is largely attributable to its investments and dedicated efforts in technology innovation and R&D since 2009, Liang said.
"Moving forward, we will face the challenge and overcome the difficulties," Liang said, adding that he had "faith" in political leaders "to make smart decisions… and not let good technology go to waste."
Huawei also pledged to work with local partners throughout Canada to provide affordable solutions for connectivity, especially in rural locations.
For instance, a recently announced trial with ABC Communications will see the implementation of its rural broadband technology (Massive MIMO) in Lac La Hache, British Columbia.