Venezuela cuts ties with Colombia
Xinhua | Updated: 2019-02-24 03:13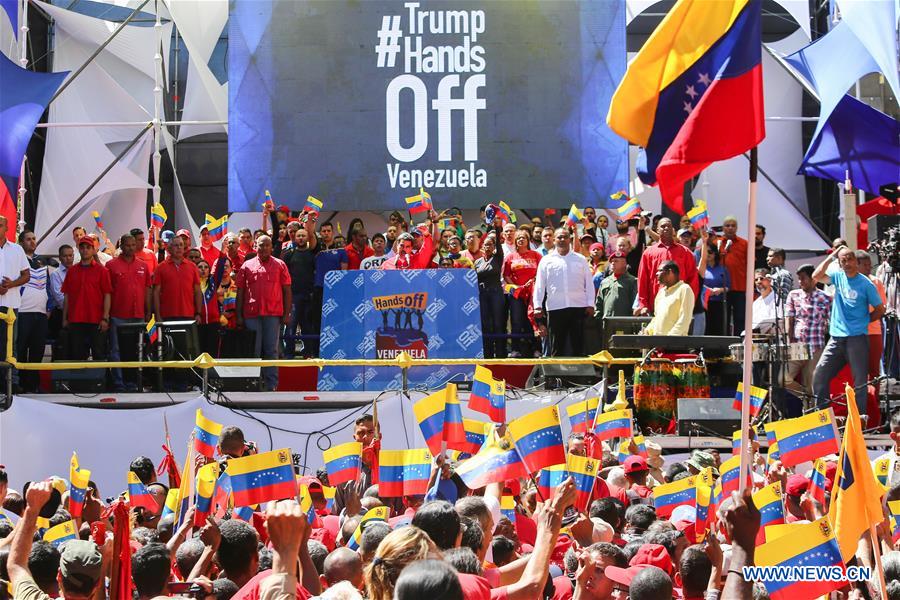 CARACAS -- Venezuelan President Nicolas Maduro announced on Saturday the severance of his country's diplomatic and political relations with neighboring Colombia, following the latter one's support for Venezuela's opposition and military defectors.
"I have decided to break off all types of political and diplomatic ties with the fascist government of Colombia," Maduro told a pro-government rally in Caracas.
Colombia's embassy staff must "leave within 24 hours," he added.
Colombian President Ivan Duque has repeatedly expressed his administration's support for the opposition and criticized Maduro's government.
"Patience has run out. ... We cannot continue to put up with Colombian territory being used for an attack against Venezuela," said Maduro.
Maduro ordered the "immediate return of all diplomatic and consular personnel in Colombia," according to a statement issued later by Venezuela's foreign ministry, which stated that "it was the Colombian government that has forced this lamentable situation."
The statement also said the ministry will offer all the means necessary for compliance by the Colombian diplomatic and consular personnel.
The Venezuelan government argued that the breaking off of relations was due to violation of "practically all the principles and resolutions of the Charter of the United Nations."
The Colombian government later on Saturday ordered the return of its diplomatic officials in Venezuela following the severance of diplomatic and political ties between the two countries.
"Colombia does not recognize the legitimacy of Maduro; Colombia recognizes president (in charge) Juan Guaido," and Colombia is "grateful for his (Guaido's) invitation for Colombian diplomatic and consular officials to remain in Venezuelan territory," the Colombian foreign ministry said in a statement.
"However, in order to safeguard the life and integrity of the Colombian officials, they will make their return to Colombia as soon as possible," the statement added.
Venezuela closed its key border crossings with Colombia and Brazil after the United States and other countries in the region, in coordination with the Venezuelan opposition, declared their plan to deliver aid into Venezuela, which is seen as a possible first step toward a foreign invasion.