Huawei takes on Samsung with its $2,600 foldable phone
By Cheng Yu | chinadaily.com.cn | Updated: 2019-02-25 14:20
Huawei Technologies Co Ltd unveiled its first 5G foldable smartphone on Sunday as the Chinese smartphone vendor demonstrated its latest cutting-edge design and engineering capabilities to fuel consumers' interest to upgrade their devices.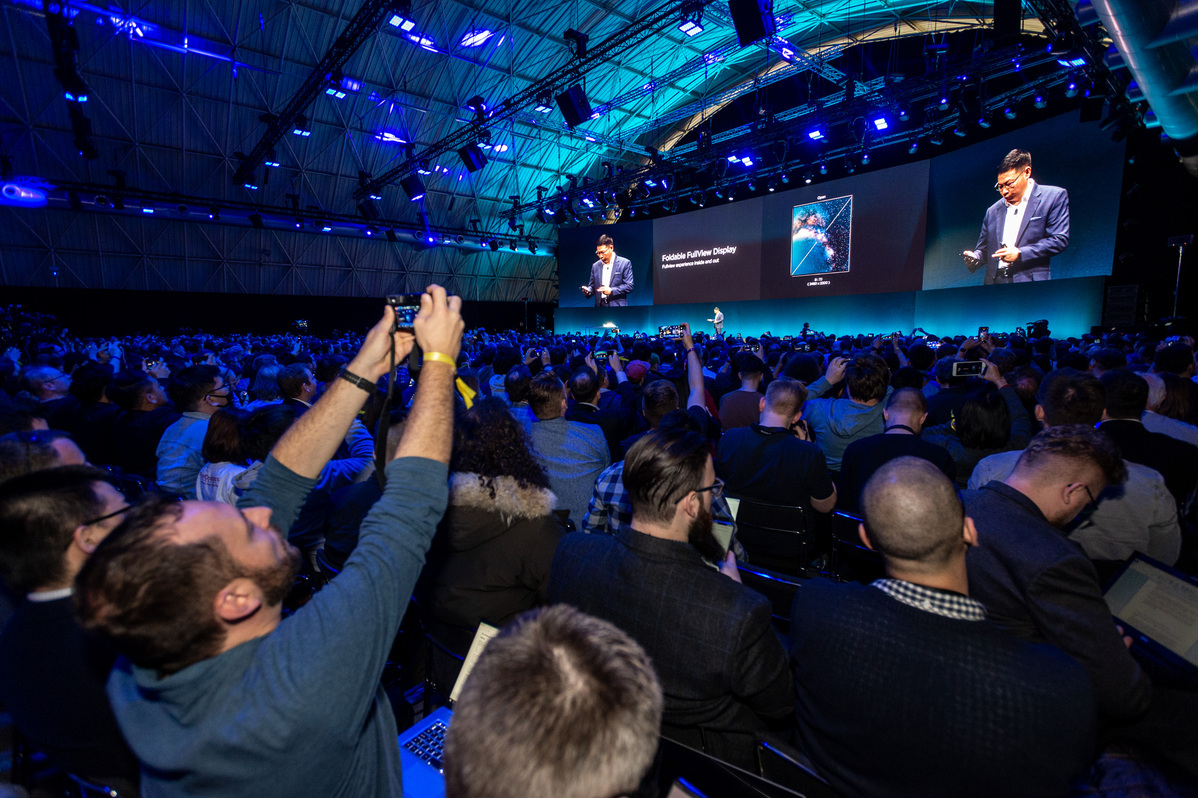 The Mate X can be bent and rolled to function both as a smartphone and a tablet. When folded, it has a 6.6-inch display, which is just slightly larger than Apple Inc.'s iPhone XS Max. But when opened out, Huawei's device becomes an 8-inch tablet computer.
The latest handset also supports 5G network and will cost 2,299 euros ($2,606) when it is launched in the marked in the middle of 2019, Huawei said in this year's Mobile World Congress in Barcelona, Spain.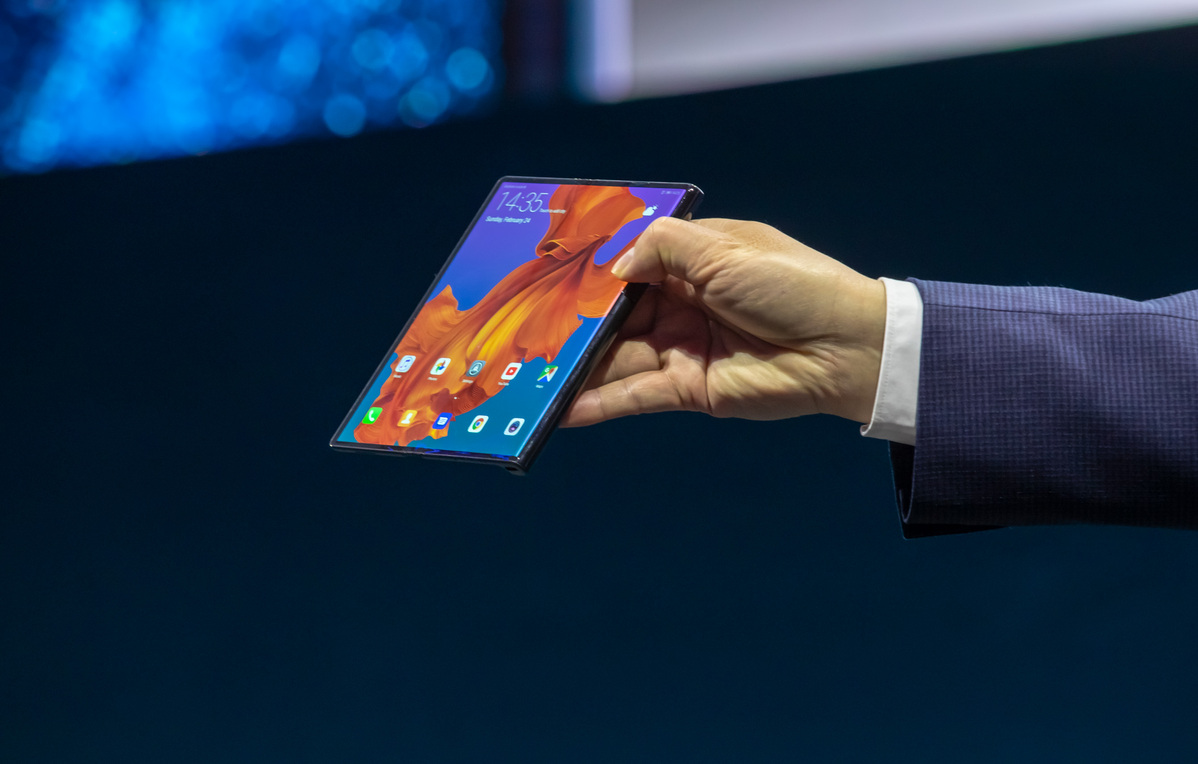 Yu Chengdong, CEO of Huawei's consumer business group, said the company has been working on this folding screen hinge for three years.
The phone come just after its rival Samsung revealed its foldable smartphone Galaxy Fold, which is priced at $1,980.
Unlike the Galaxy Fold, which features a larger display that folds inward like a book, the Mate X unfolds outward with a large continuous display.