Great Wall Motor bets big on hydrogen fuel cell vehicles
By Liu Zhihua and Zhang Yu | China Daily | Updated: 2019-02-26 09:51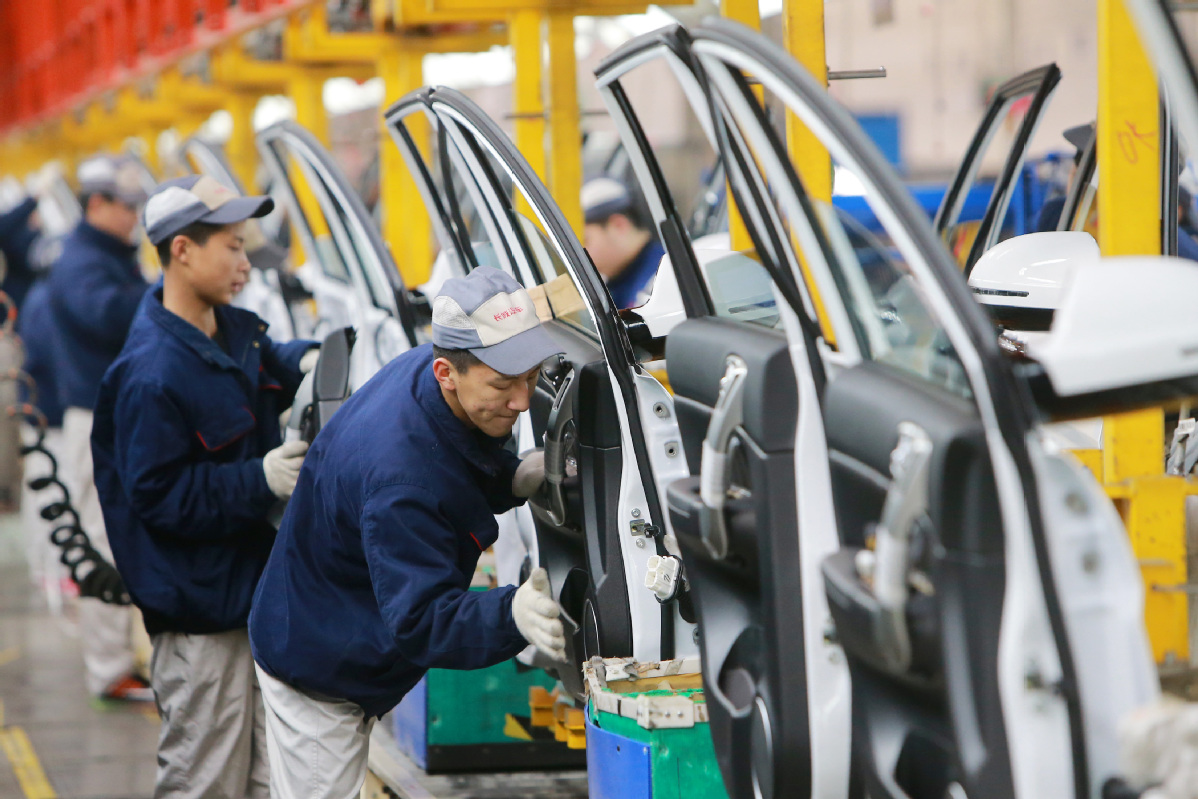 Great Wall Motor Co Ltd, one of the country's largest SUV and pickup manufacturers, is making hydrogen fuel cell electric vehicles a new focus for its business, expecting it to become a vital sector in the long term, according to a senior company executive.
The company's first fuel cell model based on a dedicated electric vehicle platform is scheduled to debut in 2020, and the first fuel cell fleet will be launched during the 2022 Winter Olympics, said Hu Shujie, senior vice-president of the Baoding, Hebei province-based automaker.
"Fuel cells are a mainstream (new energy) technology internationally, and the commercial application of fuel cells has already begun in China," said Hu.
He said Great Wall Motor has invested more than 1 billion yuan ($149 million) in research and development in hydrogen energy and fuel cell vehicles, and the company already owns a myriad of internationally prominent technologies.
Hydrogen fuel cell vehicles, which are powered by electricity produced by compressed hydrogen fed into fuel cells, are important in building a green energy future, as they are generally considered zero-emission and clean, according to Hu.
Such vehicles have long cruising ranges and can be refueled within three to five minutes.
In addition, the performance of fuel cell vehicles is not greatly affected by the change of seasons, he said, referring to winter's adverse effect on the life of lithium batteries.
In recent years, the company has made moves to advance in the field, as both the central and local governments are eyeing the potential of hydrogen fuel cells to upgrade the manufacturing industry, and to achieve green and sustainable development.
China had around 1,200 fuel cell vehicles on its roads and fewer than 20 hydrogen fuel stations by the end of 2017, ranking behind the United States, Japan, Germany and South Korea, according to the International Hydrogen Fuel Cell Association.
The Chinese government has set a goal to have 5,000 such vehicles on its roads by 2020, 50,000 by 2025 and 1 million by 2030.
Great Wall Motor's hydrogen energy technology center in Baoding started operation in the first half of 2018. It is capable of manufacturing fuel cell vehicles' core components, as well as vehicle integration and testing.
The center has the country's first 104 MPa high-pressure hydrogen cycle test laboratory, first liquid-based hydrogen storage and hydrogen refueling station with 70 MPa refueling capability, and first fuel cell vehicle power system testing laboratory.
The first-phase investment of the project involved an investment of about 470 million yuan.
In February 2019, the construction of an electrolysis hydrogen production plant and a hydrogen liquefaction plant started to extend the company's operations along the value chain, ranging from hydrogen production and liquefaction, to hydrogen storage, transport, testing, refueling and applications.
The Baoding Great Wall Holdings Group Co Ltd, the indirect controlling shareholder of Great Wall Motor, said it plans to acquire all the shares of Shanghai Fuel Cell Vehicle Powertrain Co Ltd soon. That would enable Great Wall Motor to develop and deploy cost-competitive fuel cells for a variety of applications, according to the company.
Great Wall Motor has already established an internationally competitive R&D team of 240 technology experts.
With four R&D centers in Baoding, Shanghai, Munich in Germany and Yokohama in Japan, Hu said that Great Wall Motor will make full use of world-class professionals to promote the R&D and marketization of hydrogen fuel cell vehicles.
The company is set to play a leading role in technological innovation in the fuel cell vehicle sector in China, he said.