Huawei says security accusations unfounded
By Angus McNeice | chinadaily.com.cn | Updated: 2019-02-27 06:12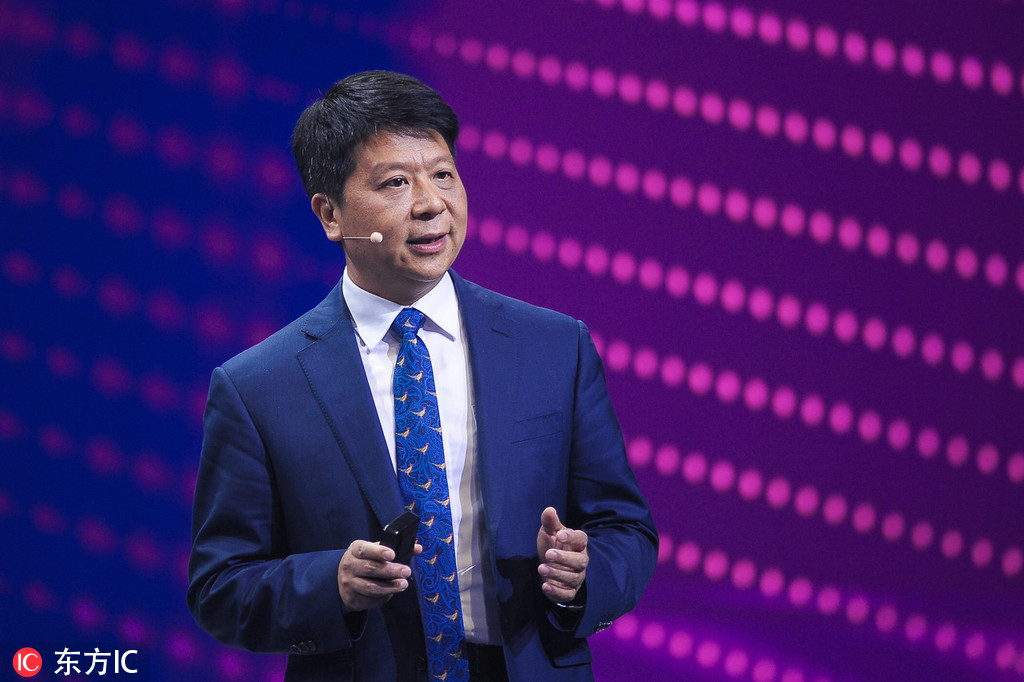 Chinese telecommunications giant Huawei has strongly rebuked claims by some Western nations that the company's involvement in global 5G rollout poses a security threat.
Huawei Chairman Guo Ping denied allegations made by the United States government that the company has assisted the Chinese government in espionage.
"Huawei has not and will never plant backdoors," Guo said from the Mobile World Congress in Barcelona. "And we will never allow anyone else to do so in our equipment."
This year, the much-hyped rollout of the fifth generation of cellular networks is set to hit several markets, and it promises to revolutionize the speed and efficiency of mobile technology.
Network providers are poised to field bids from suppliers of 5G network equipment, and historically such upgrades have meant lucrative contracts for Huawei, the world's largest supplier of mobile network equipment.
But a United States-led boycott of Chinese vendors has disrupted the global telecommunications landscape.
Nations including the US, Japan, Australia, and New Zealand have effectively barred Huawei from participating in domestic 5G network tenders.
Guo was clear that countries that shut out Huawei face the prospect of falling behind on 5G rollout.
"Huawei is the first company that can deploy 5G networks at scale," he said. "More importantly, we can deliver the simplest possible sites with better performance."
"The more we invest in engineering science, the more value we can create," he added. "At Huawei, we can bring powerful, simple, and intelligent 5G networks to carriers anywhere in the world, faster than anyone else. Huawei is the global leader in 5G. But we understand innovation is nothing without security."
Guo said that governments and mobile operators needed to work together. He called for fact-based regulation as recommended by the Groupe Speciale Mobile Association, or the GSMA, which is the industry organization for mobile network operators worldwide.
On Monday, Mariya Gabriel, the European commissioner for digital economy and society, said that Europe will attempt to establish a coordinated response to 5G security concerns.
"It is clear that Europe has to have a common approach to this challenge. And we need to bring it on the table soon," she said from the conference in Barcelona. "Otherwise there is a risk that fragmentation rises because of diverging decisions taken by member states trying to protect themselves."
Guo supported this view.
"I fully agree with recent recommendations - governments and mobile operators should work together to agree upon Europe's assurance testing and certification regime," he said.