Russia to launch seven spacecraft to ISS this year: Roscosmos
Xinhua | Updated: 2019-02-27 11:02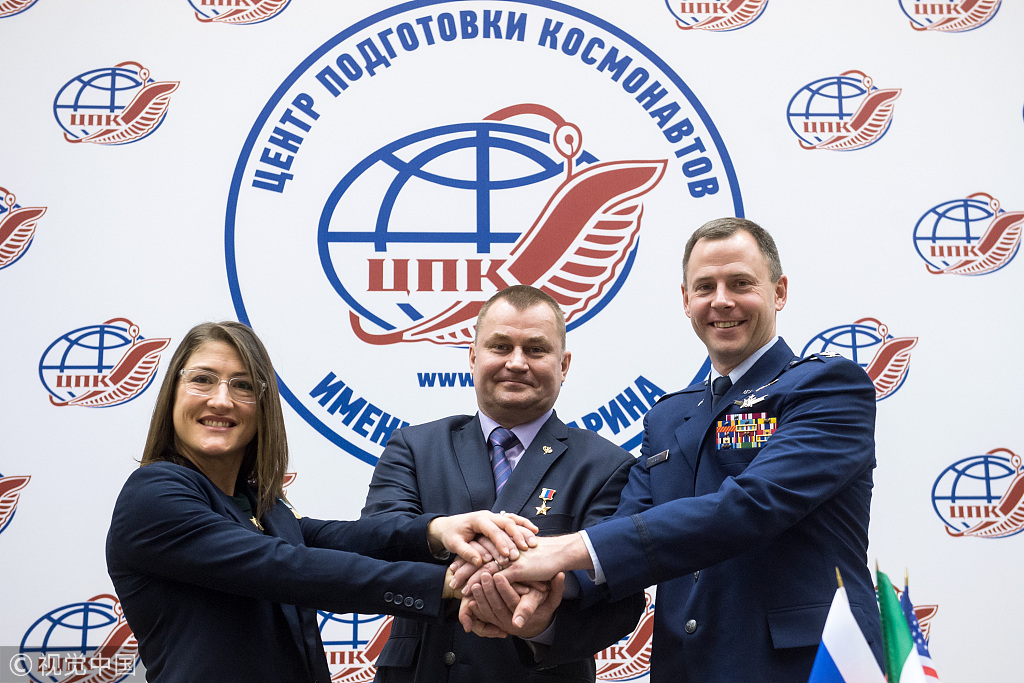 MOSCOW - Russia plans to launch seven spacecraft to the International Space Station (ISS) this year, the Russian state space corporation Roscosmos said Tuesday.
It said in a statement that the Soyuz MS-12 manned spacecraft will carry Russian cosmonaut Alexei Ovchinin and US astronauts Christina Koch and Nick Haig on March 14.
Then the Soyuz MS-13 will take Russian cosmonaut Alexander Skvortsov, Italian astronaut Luka Parmitano and US astronaut Andrew Morgan to the ISS on July 6.
The following manned flight is scheduled for Sept. 25, that of the Soyuz MS-15 with a crew of a Russian astronaut, a US astronaut and an astronaut from the United Arab Emirates.
On Aug. 22, the Soyuz MS-14 spacecraft will be launched by the Soyuz-2.1a carrier rocket in an unmanned regime.
Three cargo ships of the Progress type will be launched on April 4, July 31 and Dec. 20 respectively, Roscosmos said.