Nigeria's Muhammadu Buhari wins presidential election
Xinhua | Updated: 2019-02-27 14:22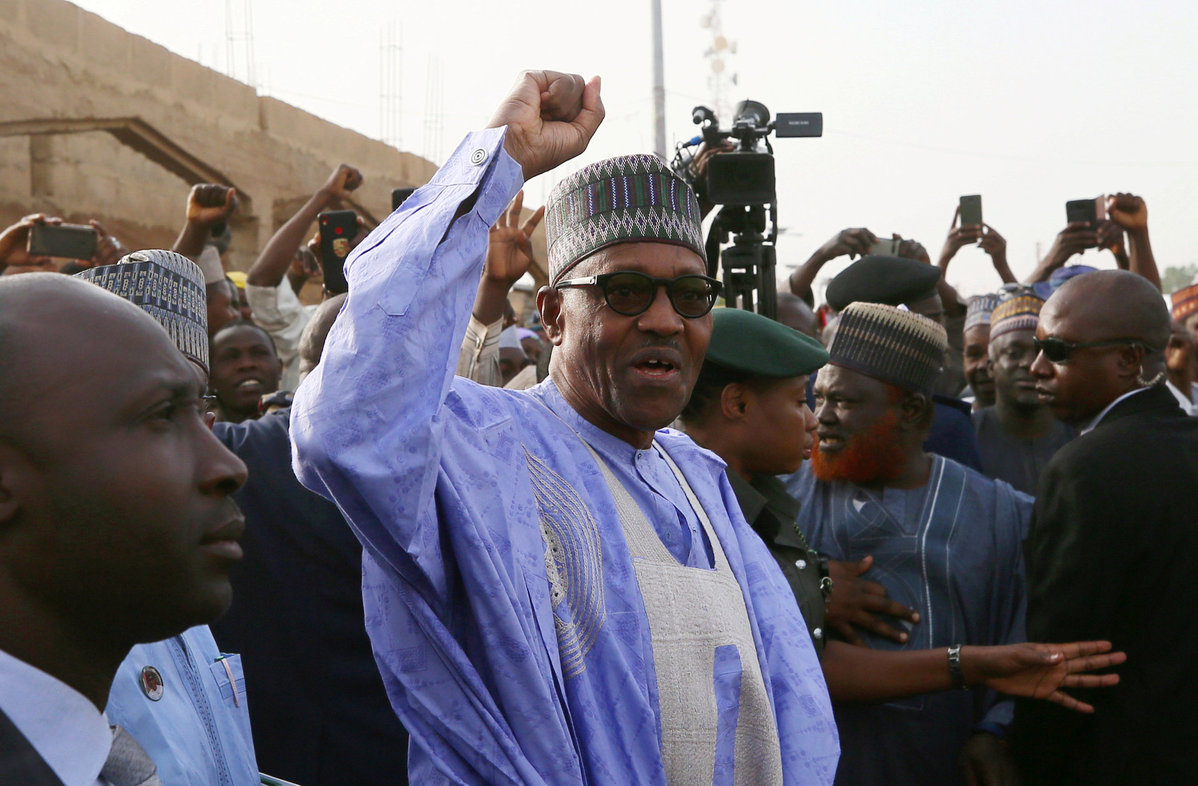 ABUJA - Nigeria's electoral body on early Wednesday declared incumbent President Muhammadu Buhari the winner of the country's presidential election.
Buhari, the candidate of the governing All Progressives Congress (APC) party, topped the poll with more than 15 million votes, or 55.6 percent of the total in the presidential election held on Saturday, Chairman of the Independent National Electoral Commission (INEC) Mahmood Yakubu announced.
The runner-up was Abubakar Atiku of the main opposition People's Democratic Party (PDP), who garnered over 11 million votes or 41.2 percent.
Yakubu announced the final results here after a three-day collation of polls from the country's 36 states, including the capital Abuja.
In Nigeria, the candidate with the most votes is declared the winner as long as they have at least 25 percent of the vote in two-thirds of Nigeria's states.
The 76-year-old Buhari won in 19 states, mostly in the northern part of the country -- his stronghold since 2003.
In November 2018, Buhari launched his re-election campaign with a new slogan: "Next Level 2019" in which he put jobs, infrastructure and the business environment ahead of security and fighting corruption.
Buhari is revered by many Nigerians, especially by northerners who call him "Mai Gaskiya" (a Hausa expression which means: one who always speaks the truth). Others call him "Mr. Integrity," who has zero tolerance for corruption.
While addressing supporters at his campaign office shortly after he was declared the winner of the presidential election, Buhari said he would be committed to his campaign promises.
"The new Administration will intensify its efforts in security, restructuring the economy and fighting corruption," he said. "We have laid down the foundation, and we are committed to seeing matters to the end."
"We will strive to strengthen our unity and inclusiveness so that no section or group will feel left behind or left out," Buhari added.
The just-concluded presidential and national assembly elections are the first-leg of the Nigerian general elections.
On March 9, gubernatorial and state houses of assembly elections will be held across the country.