Ex-lawyer Cohen assails 'conman' Trump, gives no direct evidence of collusion
Updated: 2019-02-28 07:09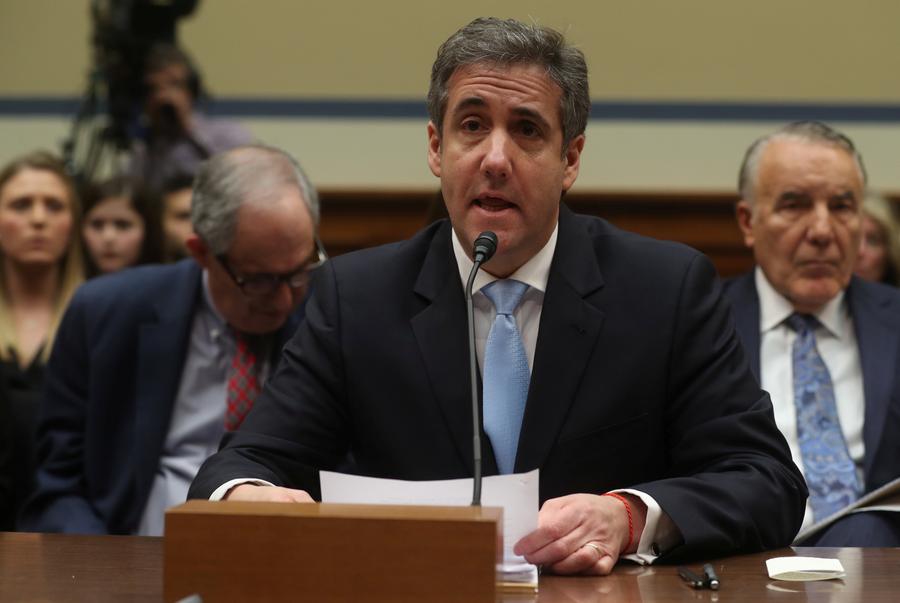 WASHINGTON - US President Donald Trump's former personal lawyer Michael Cohen accused him of breaking the law while in office and said for the first time that Trump knew in advance about a WikiLeaks dump of stolen emails that hurt his 2016 election rival Hillary Clinton.
In a dramatic televised hearing in Congress on Wednesday, Cohen said Trump approved hush payments to cover up extra-marital sexual relationships in violation of campaign finance laws, and signed a personal check for $35,000 in 2017 to reimburse Cohen for at least one of those payments.
Cohen, 52, was a close aide of Trump for years and his testimony could increase the legal and political pressure on the Republican president, but he did not appear to disclose a "smoking gun" that could sink his former boss.
Cohen told a House of Representatives committee he had no direct evidence that Trump or his campaign colluded with Moscow during the election campaign.
Possible collusion is a key theme of Special Counsel Robert Mueller's Russia investigation, which has dogged the president during his two years in office. Trump has repeatedly denied the allegation as has the Kremlin.
Assailing the president as a "conman" and a "cheat," Cohen said Trump knew ahead of time about WikiLeaks' release of emails in 2016 that undermined Democrat Clinton's presidential bid.
He also said Trump directed negotiations for a real estate project in Moscow during the White House race even as he publicly said he had no business interests in Russia.
"I wouldn't use the word colluding," Cohen said of Trump's dealings with Russia, adding that there was "something odd" about the president's good relationship with Russian President Vladimir Putin.
The White House had no comment on Cohen's testimony but Trump earlier on Wednesday accused his former employee of lying.
Reuters