Denuclearization in the DPRK's best interests
China Daily | Updated: 2019-02-28 07:11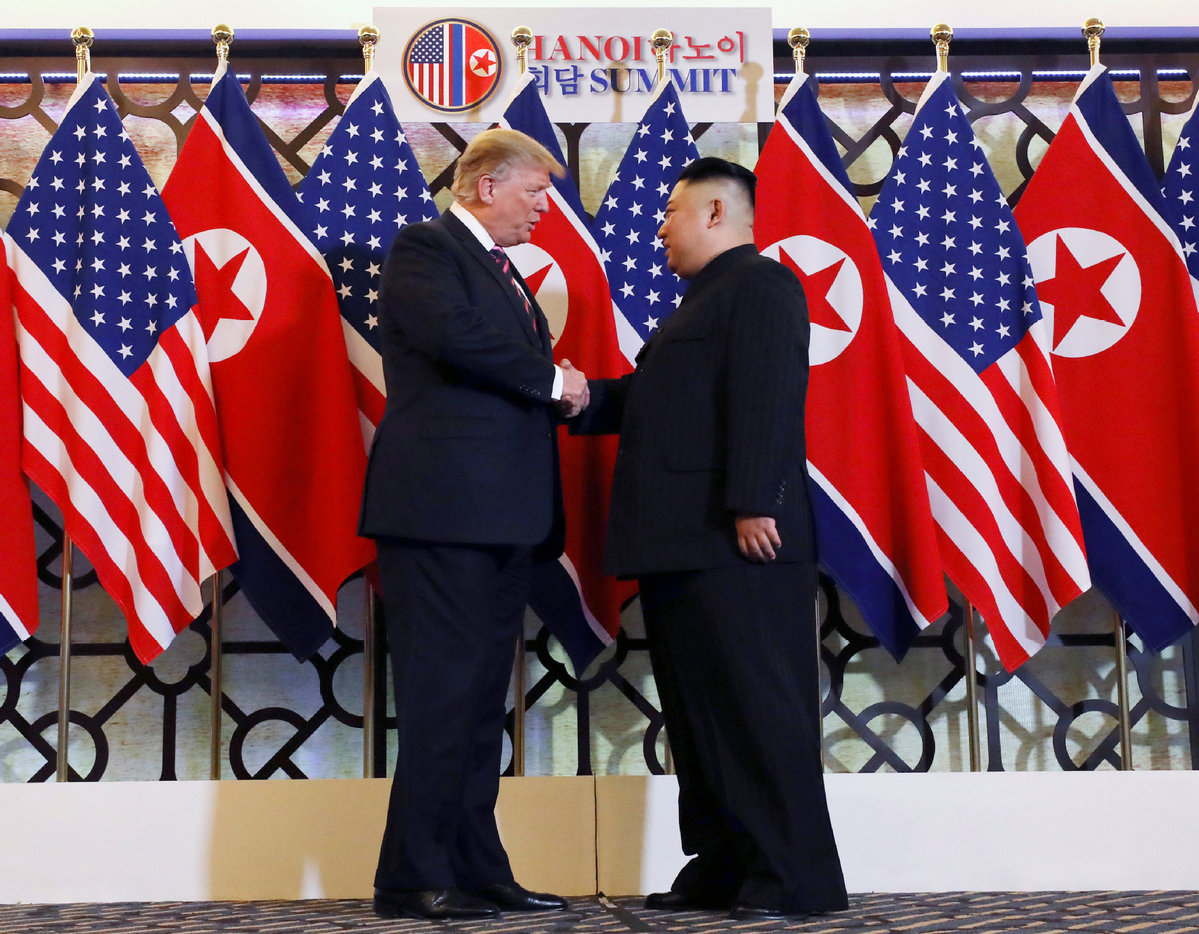 Editor's note: The summit between US President Donald Trump and Democratic People's Republic of Korea top leader Kim Jong-un on Wednesday and Thursday in Hanoi, Vietnam, is their second meeting in eight months. Fang Ning, a researcher in politics at the Chinese Academy of Social Sciences, comments in his interview with Guancha.cn:

Their first meeting put a solution to the Korean Peninsula nuclear issue on a positive track.
But Pyongyang needs Washington to provide some assurances in exchange for its denuclearization, which is being used by some people in the United States as a stick with which to beat Trump. It is almost impossible for the president to give a quick answer that Kim keenly awaits.
I don't think the second meeting can make any concrete progress as long as Trump's opponents at home do not change their stance on the issue. That Trump hinted beforehand he is in no rush to solve the Korean Peninsula nuclear issue-which has been interpreted by many as a sign that he now consents to a phased solution-is to leave himself some space and also lower people's expectation of the denuclearization progress.
Despite this, the second meeting can contribute to the normalization of bilateral relations. For instance, a peace treaty can be inked, and a promise of initiating the normalization of bilateral ties can be promised to encourage Pyongyang to continue with its denuclearization. The process may be slow. But Pyongyang cannot restart its nuclear projects any more.
The whole world insists on its denuclearization. If the DPRK resumes its old wheeler-dealer tactics, it will continue to be blocked and sanctioned, which will crush its economy sooner or later.
It is only after denuclearization that the DPRK can become a normal country to cooperate with its neighbors, which are all happy to see a perceived threat replaced by a country eager to start its economic engine and improve its people's livelihoods.