Govt report paints bleak picture of no-deal Brexit
By EARLE GALE | China Daily | Updated: 2019-02-28 09:12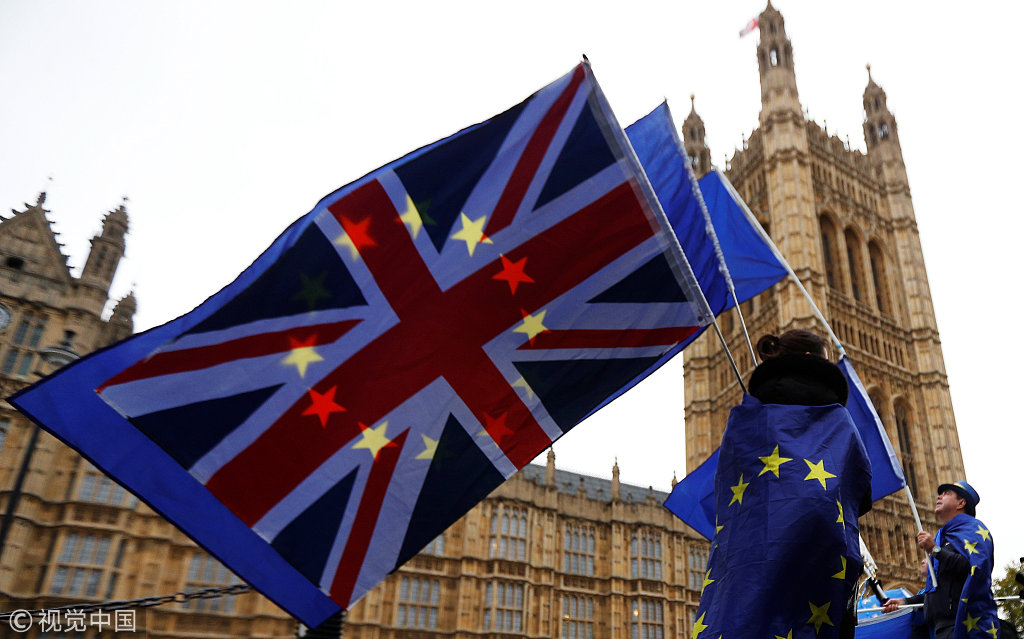 The United Kingdom's economy could be 9 percent weaker if the nation leaves the European Union without a post-separation cooperation agreement with the bloc.
The stark warning-along with predictions about delays at borders and food shortages-is contained in a document prepared by the government in November that was made public on Tuesday after lobbying from pro-EU MPs and ministers.
It details the London's contingency planning for a no-deal Brexit, and says the economy, which is likely to shrink by between 6 and 9 percent during the next 15 years, will be hardest hit in Northern Ireland.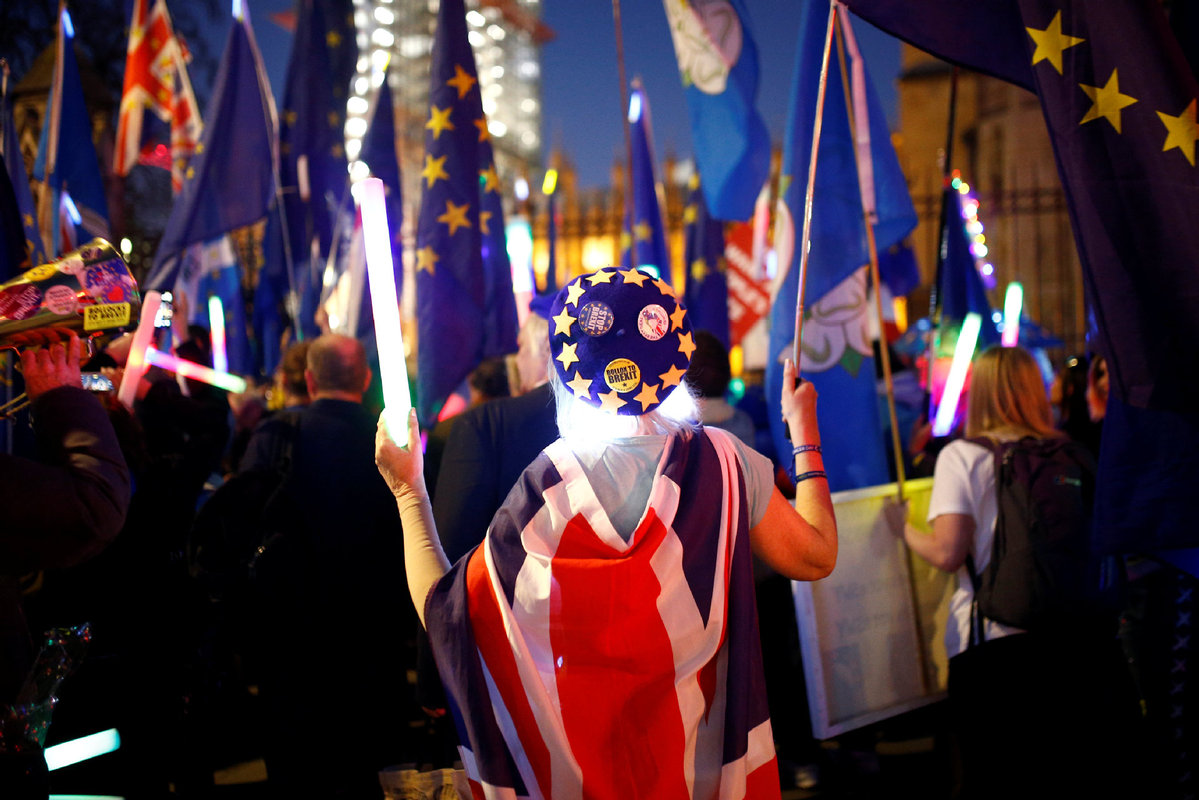 "Overall, the cumulative impact from a no-deal scenario is expected to be more severe in Northern Ireland than in Great Britain, and to last for longer," the document says.
The report's release followed Prime Minister Theresa May on Tuesday reluctantly offering MPs two key votes in the weeks ahead.
After intense pressure from pro-EU ministers in her government, she promised MPs the chance to vote on potentially delaying Brexit beyond the fast-approaching March 29 exit date, and of taking the possibility of a no-deal Brexit off the table. The votes are slated for mid-March.
The report, which highlights the importance of those votes, says the flow of goods through the Port of Dover after a no-deal exit would be "very significantly reduced for months". And the 30 percent of food consumed in the UK that now originates in the EU would be hit by price rises and shortages.
"In the absence of other action from government, some food prices are likely to increase, and there is a risk that consumer behavior could exacerbate, or create, shortages in this scenario," the document says.
It says additional customs checks could cost UK businesses $17.3 billion a year. It notes that the EU is likely to impose tariffs on British exports that could include 70 percent fees on beef exports, 45 percent tariffs on lamb, and 10 percent on cars.
The Scottish fishing industry and Welsh sheep farming sector are likely to be hard hit.
Chuka Umunna, the former Labour Party MP who recently helped form the pro-EU Independent Group in Parliament, told the BBC the report drew "a disastrous picture of the catastrophe which would befall our country if there is a no-deal".
Reuters news service, meanwhile, said new EU legislation agreed on Tuesday evening will ensure the tighter supervision of investment companies offering "bank-like" services, including proprietary trading and underwriting of financial instruments.
The deal is likely to boost the European Commission's ability to oversee foreign financial entities operating in the EU and could damage the ability of financial companies in the UK to operate in the EU after Brexit.