'Real life Indiana Jones' had Chinese artifacts
By ZHANG RUINAN in New York | China Daily Global | Updated: 2019-02-28 23:48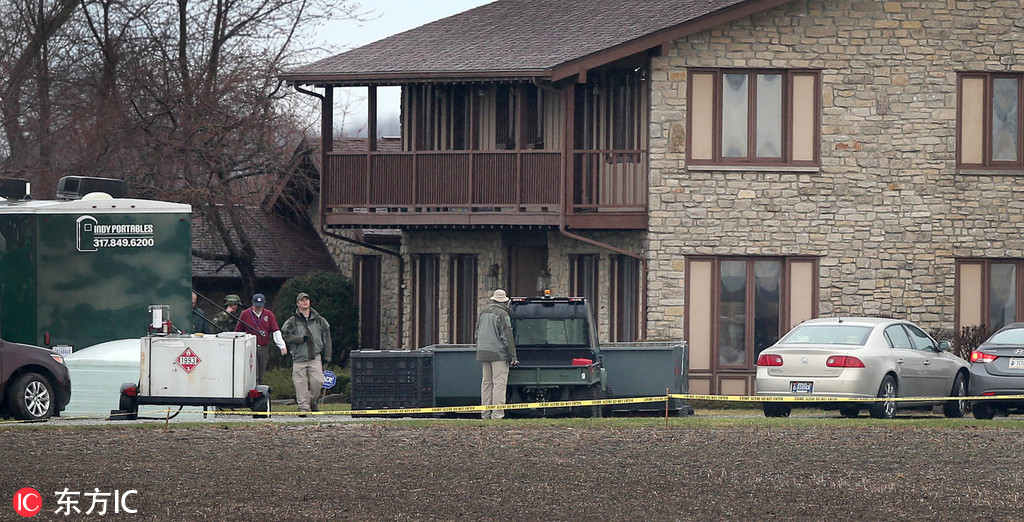 More than 350 cultural artifacts from China will be repatriated on Thursday – the largest-ever return of cultural items from the US to China. They are among 42,000 artifacts the FBI found in Indiana when it raided the home of a 91-year-old missionary four years ago.
Don Miller — called a "real-life Indiana Jones" in reference to the Harrison Ford character in the 1981 film Raiders of the Lost Ark – died in 2015. Miller, who was also an engineer, had a stash of stolen antiques, including Chinese items labeled as "Chinese jewelry" from 500 BC, pre-Columbian era pottery and an Italian mosaic, according to photos of his collection made public by the FBI this week.
In 2014, The Indianapolis Star, in describing the scene at Miller's rural home in Waldron, 40 miles southeast of Indianapolis, wrote that a "life-sized Chinese terra cotta figurine sat on his front porch and, in the basement, he kept an Egyptian sarcophagus".
"When I first went into his house and saw the size of the collection, it was unlike anything we'd ever seen," Tim Carpenter, head of the FBI's Art Crime Team, told CBS News on Tuesday. "Not only me, but I don't think anybody on the Art Crime Team."
Among the approximate 7,000 items seized by the FBI were some 2,000 human bones from about 500 human beings. Nearly all of those human remains, Carpenter said, were dug up from ancient Native American burial sites.
"Roughly half of the collection was Native American, and the other half of the collection was from every corner of the globe," Carpenter said.
For more than seven decades, Miller unearthed cultural artifacts from North America, South America, Asia, the Caribbean, and in Indo-Pacific regions such as Papua New Guinea.
A Ming Dynasty (1368-1644) vase or intricate Italian mosaic might be on display in his home alongside Civil War and Revolutionary War items, an FBI report said on Wednesday.
In the years since the raid, the FBI has been returning pieces of Miller's collection to their countries of origin. Some have been returned to Canada, Colombia, Ecuador, New Zealand and Spain so far, and "361 artifacts will be repatriated to China this week", the FBI's Indianapolis bureau said in a tweet on Tuesday.
It was not known which items the US will hand over to China. The FBI has not released a list or details about the items, but China might, once it has custody, Carpenter said.
A year before his death at the age of 91, Miller agreed to relinquish items he had likely acquired in violation of state and federal laws and international treaties, according to the FBI report.
"He cooperated with us throughout the course of the investigation, and it was his wish that we take these objects and return them to their rightful owners, and for the Native American ancestors to be reburied appropriately," Carpenter said in the report.
Experts determined the remains found at Miller's residence likely came from Native American tribes, including the Arikara, a tribe from what is now North Dakota. Tribal official Pete Coffey is working with the FBI to bring the remains home, CBS reported.
The FBI already has returned some Native American ancestral remains to tribes in the South Dakota region and is planning a large-scale repatriation of remains to other tribes in coming months.
But because Miller died while the investigation was still ongoing, many aspects of his life and the trove he left behind are a mystery, Carpenter said.
Before Tuesday, the FBI had remained circumspect about the 2014 raid, which did not result in Miller's arrest or any charges.
Miller's interest in archaeology began when he was a boy, when he would find arrowheads on his family farm. As an adult, he was an adventurous globetrotter.
"I have been in 200 countries collecting artifacts," Miller told CBS a year before he died.