What's happening in the world next week
chinadaily.com.cn | Updated: 2019-03-02 06:40
China's two sessions are around the corner, APEC kicks off year of inclusive and sustainable growth, Russian prime minister pays official visits to Bulgaria and Luxembourg, EU environment ministers head to discuss drinking water directive, Micronesia holds 2019 parliamentary election, and Czech PM is invited to meet US President Donald Trump.
These are the international events under the spotlight for the week starting March 4.
China's two sessions ready to start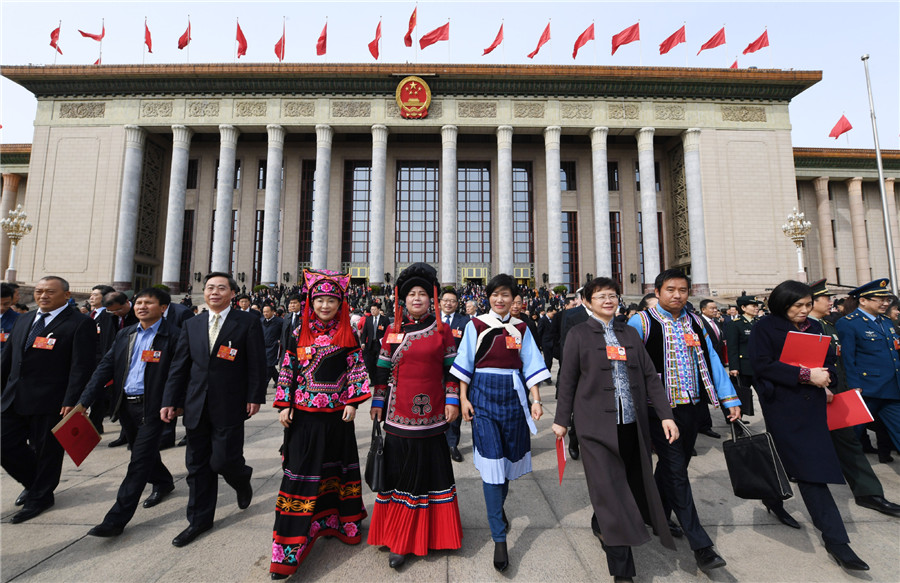 The second session of the 13th National Committee of the Chinese People's Political Consultative Conference (CPPCC) will start on March 3, and the National People's Congress, China's top legislature, will open two days later.
The proposed agenda of CPPCC's annual session includes hearing and deliberation on a report about the work of the Standing Committee of the CPPCC National Committee and a report on how the proposals by CPPCC National Committee members were handled after the previous session.
Attendees of the CPPCC National Committee annual session will also be present at the second session of the 13th National People's Congress as non-voting participants, hearing and discussing a report on the work of the government and other relevant reports, and discussing the draft foreign investment law.