Alleged crime boss picked up in Italy after 14 years on run
By Earle Gale in London | chinadaily.com.cn | Updated: 2019-03-04 02:45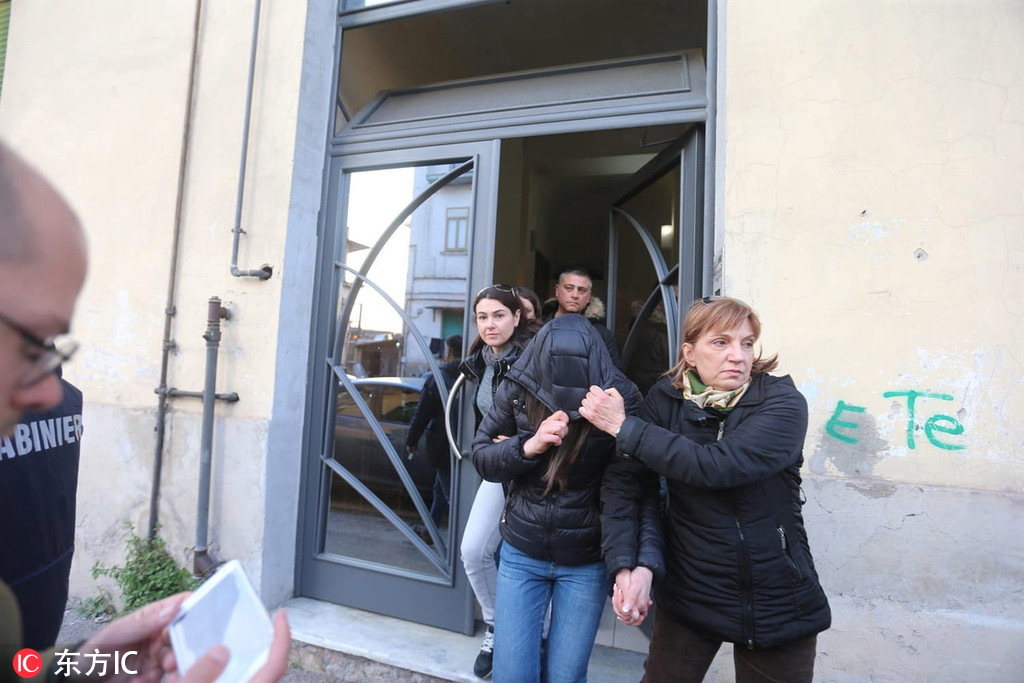 Police in Italy believe they have finally arrested one of their most coveted targets; a high-ranking gangster who had been on the run for 14 years.
The man, who was located in a modest apartment in Naples on Saturday, is believed to be 38-year-old Marco Di Lauro.
Investigators said he was picked up without a fight in the home he shared with his wife and two cats.
Di Lauro was reportedly sitting down eating when police burst in. The Guardian newspaper said he was next to his cats at the time and enquired about who would look after them as he was led from the home.
The paper said no weapons were recovered from the apartment and only a small quantity of money was found.
Around 150 police officers were involved in the swoop, according to the European Union Agency for Law Enforcement Cooperation, which is also known as Europol.
The agency said in a statement that Di Lauro had joined a criminal gang in 2,000 and had then directed a turf war against other organized crime groups that culminated in an estimated 130 murders. The Irish Times said he is believed to have personally carried out four murders.
"He is wanted as an instigator of murders and other serious offenses linked to that mafia association," Europol posted.
It said he is a prime suspect in cases of murder, drug trafficking, armed robbery, arson, extortion, and racketeering.
Italian Prime Minister Giuseppe Conte posted a message on Twitter thanking police "for the capture of the super fugitive".
He said it was "another blow to organized crime". And Italy's interior minister, Matteo Salvini, posted it was a "very important operation, no respite for criminals".
Di Lauro is believed to be a son of Paolo Di Lauro, a man who once led a section of the organized crime group called the Camorra, which is the mafia-like organization that controls the Naples area. Paolo Di Lauro has been in prison since 2005. Marco Di Lauro reportedly had nine brothers and one sister. Italian newspapers are now saying all of his brothers are either dead or in prison.
Sky News noted that Di Lauro had been on the run since 2004 and that an international arrest warrant for him was issued in 2006.
Naples police chief Antonio De Iesu said at a news conference that "unusual activity" had led officers to Di Lauro, who Italian media had described as second only to Sicilian mafia boss Matteo Messina Denaro in terms of the danger he posed to society.
Italian media outlets are connecting the arrest of Di Lauro, who has a previous conviction for criminal association, with the murder, also on Saturday, of the wife of a man linked to him. Salvatore Tamburrino is understood to have shot and killed his wife before handing himself in to police shortly before Di Lauro was arrested.