Dutch IS fighter wants to return home with his wife and son
chinadaily.com.cn | Updated: 2019-03-04 03:02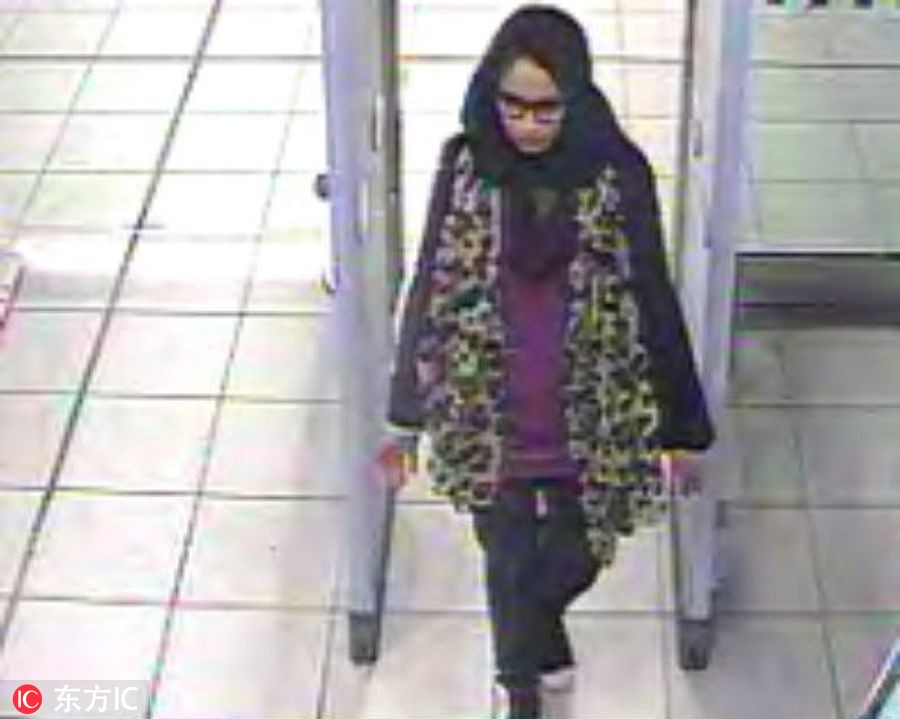 The Dutch IS-fighter husband of Shemima Begum, who left Britain in 2015 to join Islamic State, wants to bring her and their newborn child to live with him in The Netherlands, BBC reported.
Yago Riedijk, 27, faces a six-year jail term for joining a terror organization if he returns to the Netherlands. He is now being held in a Kurdish detention center in north-eastern Syria after escaping with his 19-year-old wife from the town of Baghouz, the group's last territory in eastern Syria, as the caliphate crumbled.
Riedijk and Begum and their newborn son ended up among 39,000 people in the al-Hawl refugee camp in northern Syria. Begum has since been moved elsewhere. She and her son were reportedly facing death threats because of her media statement that sought a return to Britain.
Riedijk married Begum days after she arrived in IS territory in Syria in 2015. They have since had three children, two of whom have died.
Riedijk denied that Begum was forced to marry him when she was 15, saying it was "her choice". They met in the women's center in Raqqa.
"To be honest, when my friend came and said there was a girl who was interested in marriage, I wasn't that interested because of her age, but I accepted the offer anyway," he said.
"We sat down and she seemed in a good state of mind. It was her own choice; she was the one who asked to look for a partner for her," he said.
He conceded, "She was very young, maybe it would have been better for her to wait a bit", before adding, "but she didn't, she chose to get married and I chose to marry her."
Begum left the United Kingdom in February 2015 with two girls, namely Amira Abase, also 15, and Kadiza Sultana, who was 16.
The UK has revoked Begum's citizenship. Bangladesh, her mother's nationality, has also denied her citizenship, saying that she will not be allowed into the country.
Riedijk and Begum's third child, born in February, could be entitled to Dutch nationality, but the underage union between Riedijk and Begum may not be recognized by Dutch authorities, the Guardian reported.
Reidijik is on a terrorism watchlist but his citizenship has not been revoked. He left the city of Arnhem, home to a number of IS recruits, in 2014. There are thought to be 300 Dutch jihadists in Syria and Iraq, according to the BBC.