What I didn't know about China was enough to fill a festival
By Anne Ruisi | China Daily | Updated: 2019-03-04 09:15
What did I know about Chinese culture or festivals before moving to Beijing? Growing up in the United States, it was mostly stereotypical nonsense seen in reruns of old Charlie Chan movies on TV.
As an adult, I have really enjoyed watching Jackie Chan kick the living daylights out of the bad guys in the world, but there hasn't been much exposure to genuine Chinese experiences, especially in my adopted hometown of Birmingham, Alabama. There, in the heart of the South, Chinese are few compared with the majority white and African-American population. The total Asian population was 2,152 last year, according to the US Census Bureau.
So when I heard that Birmingham was holding a Spring Festival party this year with Beijing's Chaoyang district, its sister city, I was beyond thrilled. Until now, I didn't know that the "sisters" would kick off the holiday in Alabama's largest city with the annual Birmingham Chinese New Year Gala.
The event, organized by the Birmingham Chinese Festival Association, celebrates Chinese cultural heritage during the most important Chinese holiday of the year, said Amy Chen Schwab, one of the association's founders and a member of its board of directors.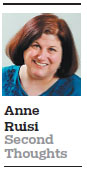 More than 2,000 people attended the celebration in downtown Birmingham's historic Boutwell Auditorium this year, Schwab said. About 40 percent of those who came were from Birmingham's Chinese community. Special guests included officials from Chaoyang and the Chinese consulate in Houston, Texas.
The event kicked off with fireworks in downtown's Linn Park near city hall, followed by a dragon dance and a drum performance. In a city more in tune with grits, pork rinds and college football, an authentic dragon dance would be a sight to behold. In the auditorium, 10 dancers from Chaoyang performed on stage.
Participants enjoyed authentic Chinese food, such as dim sum, and traditional arts and crafts, such as paper-cuttings and Chinese knots. Chinese children's games were featured, and so was calligraphy.
Schwab, a Taiwan native, had hosted similar events in other cities in the US where she lived before moving to Birmingham 13 years ago. When she arrived, different groups of Asians were celebrating the holiday on their own, and she thought it would be great to share New Year's traditions with the wider community.
"We wanted to share with Americans," Schwab said. "I feel our heritage is something we need to tell others about."
At the first gala in 2006, "we Chinese came together" and organized it with help from a primary corporate sponsor, Alabama Power Co, along with the Birmingham mayor's office, the public library and other city departments, which pitched in and have been involved ever since, Schwab said. Her employer, Alabama Power, appointed Schwab as its community liaison to the gala.
Other corporate sponsors, such as Honda and Regions Bank (major business players in Alabama), and many small businesses and individuals have added their support over the years.
During this time, the nonprofit Birmingham Chinese Festival Association was formed. Its main mission, Schwab said, is twofold: To foster amicable relations within the Chinese community in the Birmingham area; and to foster good relations between the local ethnic Chinese population and the Birmingham community.
It also wants Chinese children growing up in Birmingham to learn more about their heritage. In addition to the children of the Chinese community, this year's guests included a number of Alabama families that have adopted children from Chinese orphanages.
I think it would be wonderful if Chaoyang were to hold a reciprocal annual gala so that more Chinese could experience the very best Alabama has to offer, complete with pork barbecue, cornbread and friendly Southern hospitality. I'll bring the pecan pie.