Tech-savvy travelers hit the road to convenience
By Yang Han in Hong Kong | China Daily | Updated: 2019-03-04 09:25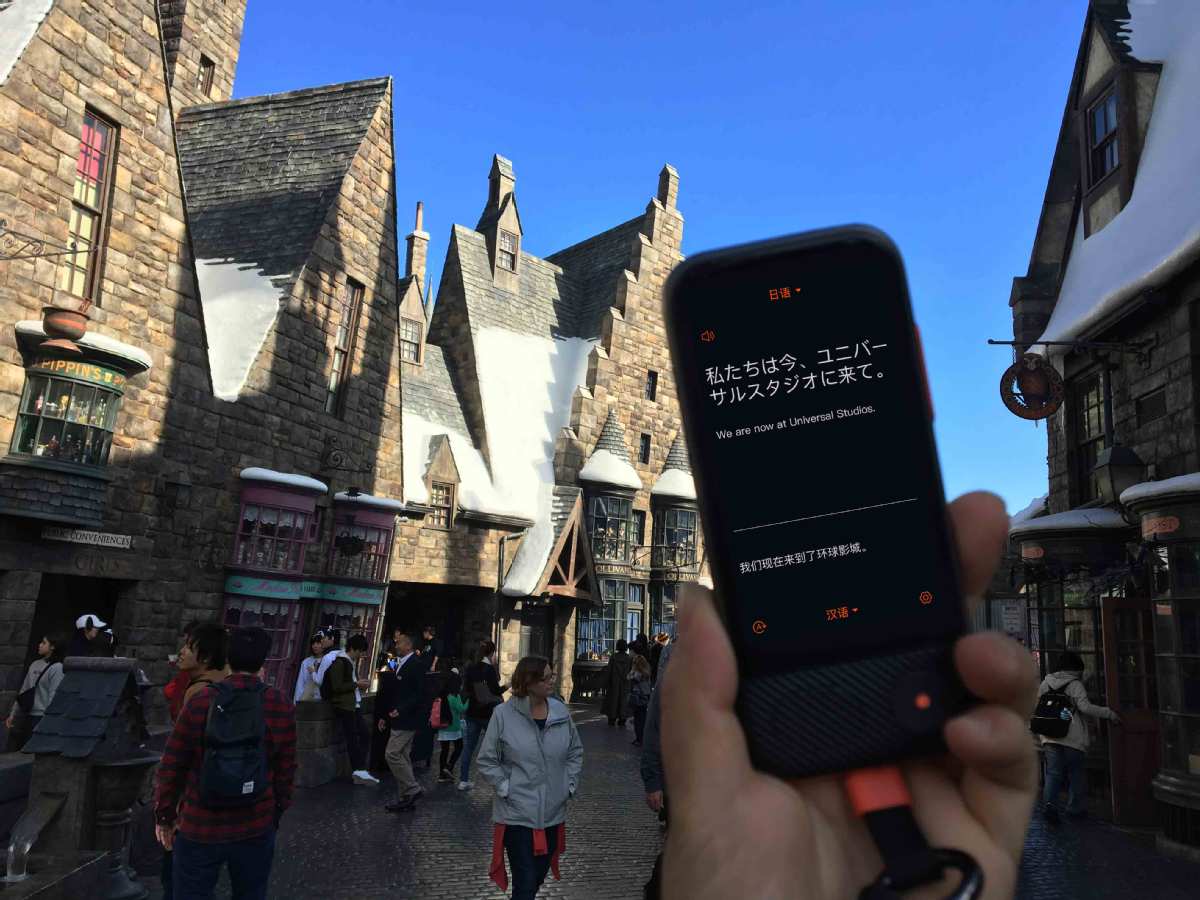 Technology is making life easier for travelers in China, the country with the highest number of smartphone users.
Thanks to artificial intelligence, instead of using paper tickets, tourists in Shanghai can now have their faces scanned to hop on and off sightseeing buses.
The first batch of smart double-decker buses supported by Baidu Brain, the AI platform of technology giant Baidu, took to the city's streets in December, according to local media portal Shanghai Observer.
When buying tickets on their mobiles, passengers' faces are scanned and verified by the phone's camera in a process that only takes about one to two seconds.
Beijing home-sharing company Xiaozhu also uses facial recognition technology, and offers smart locks for a smooth check-in experience.
Developed by Ant Financial, the financial technology arm of Alibaba Group, the smart locks allow people to use their faces as keys to enter houses through Xiaozhu's mobile app. This function also allows landlords to verify guests' identity and better safeguard their property.
Xiaozhu is often seen as China's answer to Airbnb, the global online marketplace and hospitality service company. More than 500,000 shared houses in 650 cities and other destinations are listed on the Xiaozhu platform. Many of them are fitted with smart smoke detectors and alarms.
The idea of smart accommodation is not just the preserve of fast-rising startups such as Xiaozhu.
In December, a futuristic Flyzoo Hotel was unveiled by Alibaba Group in Hangzhou, capital of Zhejiang province, where the company has its headquarters. Largely operated by robots, the hotel's main features include automated check-in facilities, smart facial-scan door locks and voice-controlled household appliances. Guests can buy the furniture and many other items used in the hotel by taking photos through a designated app.
Wang Liantao, cofounder and chief operating officer of Xiaozhu, said, "The idea of a sharing economy is now widely accepted across the world, and China takes the leading position." He said the country's tech-savvy consumers, rapid economic development and ongoing consumption upgrades are part of the reasons for this growth.
While 66 percent of Chinese tourists book most of their trips on mobile devices, only 23 percent of Japanese travelers do so, according to a survey in 2017 by international travel technology service provider Amadeus. The Chinese proportion was the highest among the 14 markets covered.
Many foreign tourists in China are now booking everything online, as this offers greater convenience. Online travel agency Ctrip provides services in 12 languages through its international site Trip.com, and the company offers travelers the option to either join tour groups, or to book services and products individually.
Sun Bowen, Ctrip's general manager of inbound tourism destination marketing, said, "By using big data analysis to get the user portrait of each country, we can come up with promotions and marketing strategies in a more targeted way."
In addition to relying on data from its own platform, Ctrip partners with international social media platforms and search engines such as Facebook, Twitter and Google for better analysis.
Although they may not be that popular with foreign travelers yet, portable translation devices are now must-have companions for an increasing number of Chinese tourists, as they can help them overcome language barriers whey they are abroad.
During last year's Nov 11 Singles Day shopping festival, the JoneR Pro, priced at 2,999 yuan ($443), ranked second in the pocket translator category on e-commerce platform JD.com and Alibaba's online marketplace Tmall.
Developed by Beijing Babel Technology Co in collaboration with Tsinghua University, the JoneR Pro supports two-way voice translation of 53 languages. Similar in size to a smartphone, it can translate text from photos and provide Wi-Fi access and an audio guide service for more than 1,200 popular travel destinations in 50-plus countries.
AI is one of the JoneR Pro's key technologies, said Xie Yanshun, marketing director of Beijing Babel Technology.
"People don't always talk in full sentences using correct grammar, but we can understand each other because we can think based on common sense. For translators, they need to figure this out independently with the help of AI," Xie said.
Li Yunpeng, director of the Tourism Internet Plus Institute at Capital University of Economics and Business in Beijing, said various technologies have been used in the tourism industry to tackle specific problems for decades. But the link to tourists in each scenario should be factored in properly so that users can tap the full potential.
"Many of the applications are still focused on the user side and haven't been integrated into each business. For example, people may be able to book visa applications with a travel agency on WeChat, but they still need to hand in the documents required in person or by mail," Li said.
He thinks companies should place more emphasis on the appropriate use of technology in order to reduce operating costs and improve efficiency. In turn, this will help them to upgrade their business processes.
Li said commercialization of the fifth generation, or 5G, mobile communications technology - targeted by the central government for next year - will further stimulate the growth of tourism technology. For example, technologies such as augmented reality and virtual reality can be expanded to more applications, from booking and guide services to virtual tourism.
Technologies such as AI, big data, the internet of things and blockchain will all play important roles in pushing the industry forward, according to Li.
He said tourism, although often seen as a traditional industry, has huge potential in integrating with various other businesses, and will be further modernized with the help of different technologies, including smart architecture.
"Today's consumers are very accustomed to using their mobile phones or other new technologies to solve problems. Under these circumstances, tourism companies and those who want to provide tourism-related services have to adapt to these changes," Li said.
Xie, from Beijing Babel Technology, said location-based services will be added to the JoneR Pro translator later this year through a free upgrade pack. This will allow the devices to automatically notify users of audio guide material as they visit a tourist attraction, or give recommendations for a specific restaurant.
"We hope that in the future the JoneR Pro will not only be the travel companion of outbound tourists, but also accompany foreign tourists when they visit China and elsewhere," Xie said.
The translators can be bought or rented on major Chinese e-commerce platforms, online travel service providers, and airports in Beijing, Shanghai and Shenzhen, Guangdong province.