China to increase efforts improving on-campus food standards
By ZOU SHUO | chinadaily.com.cn | Updated: 2019-03-04 18:28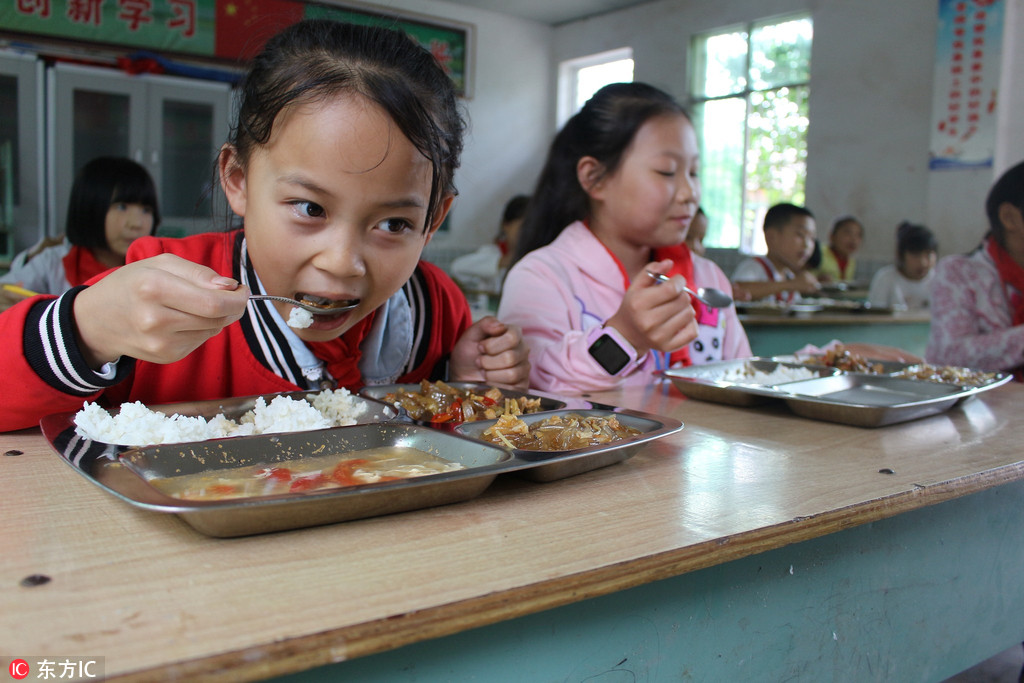 China will increase efforts to ensure the safety of campus food, in a bid to significantly reduce incidents of poisoned food, said a statement jointly issued Monday by the Ministry of Education and State Administration for Market Regulation.
Schools should conduct inspections of the sanitary conditions of raw materials, equipment, and canteens, along with the health conditions of cooking staff and whether they have followed necessary food safety standards, the statement said.
Education and market regulation authorities should carry out more inspections and random checks on schools to ensure the safety of campus food, it said.
They should also intensify efforts to crack down on poor-quality, inexpensive snacks sold in shops near schools and small factories with unsanitary production conditions and those using tainted or substandard ingredients, it said.
Schools are encouraged to publish the sources of their food and how they are produced online for more public scrutiny, it added.