iRobot to expand Guangzhou unit
By Wang Ying in Shanghai | China Daily | Updated: 2019-03-06 14:34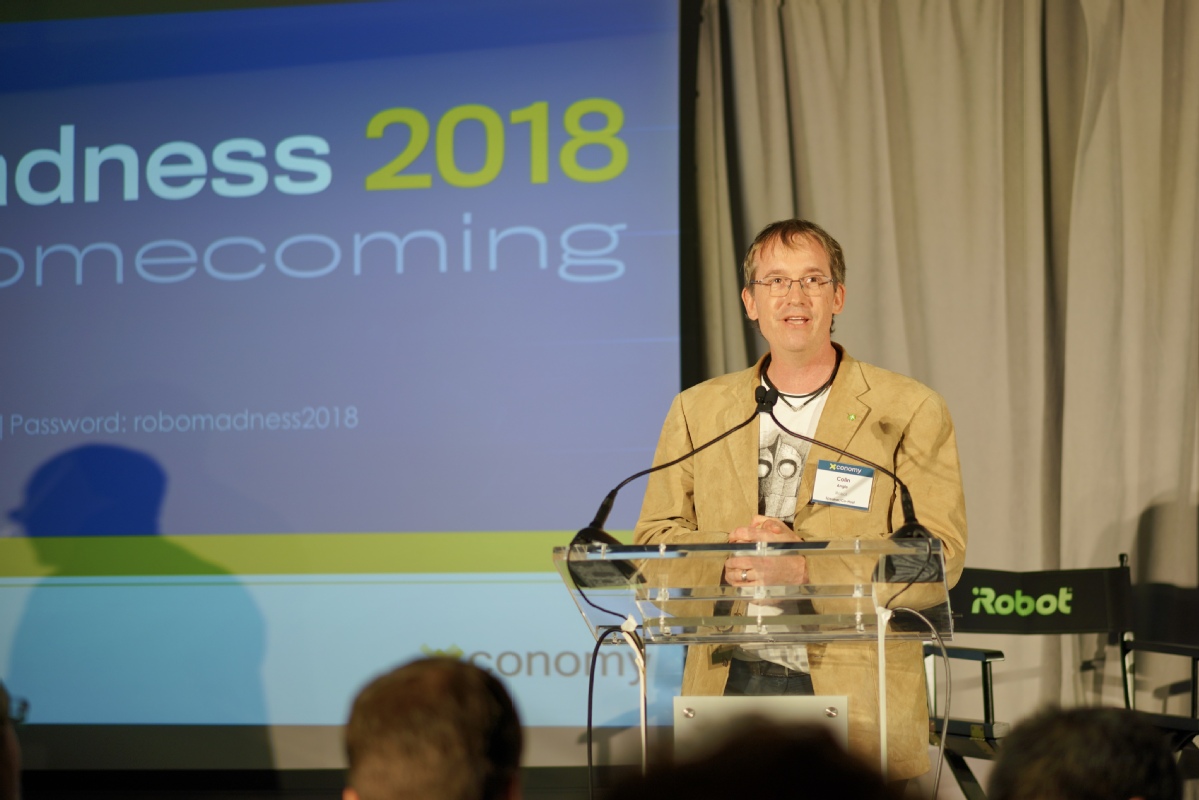 US-based firm eyes more growth opportunities from new Greater Bay Area plan
US-based consumer robot maker iRobot is planning to expand its research and development center in Guangzhou to tap opportunities arising from the recently unveiled Guangdong-Hong Kong-Macao Greater Bay Area plan, according to a top company official.
"We are certainly aware of the Great Bay plan and certainly part of it now. We look forward to seeing this project develop. I think it will improve the education levels and attract more technology-minded employees to that area. That makes it easier for us to find talent," said Colin Angle, chairman, CEO and co-founder of iRobot.
In early 2018, iRobot established its R&D center in Guangzhou in Guangdong province, as one of its three global R&D centers. The other two are located in Bedford, which is the company's headquarters, and Pasadena, California.
"We think there's a great opportunity to do more," said Angle.
After establishing its technology foundation 29 years ago, the vacuum robot maker has introduced many new inventions to stay competitive in the robot industry.
Angle said Chinese robot companies are quite good, and China has made a focus on robots. "I think they have made a lot of progress in the last few years, and there are many China brands in the market today."
"There are more good companies that are pushing what is possible forward. So, our response is to invest more money in research and development ... We're the company that makes the largest R&D investment in home robots and we will increase that this year to ensure we stay ahead."
Last year, iRobot spent $140 million on research and development, which is about 13 percent of the company's 2018 revenue. The company's revenue crossed the $1 billion mark last year.
Quite a few companies, including traditional electric appliance makers like Haier and Midea, smartphone makers like Apple and Huawei, and internet companies like Amazon and Google, have stepped up the development of smart home products and applications.
However, despite the efforts made by various companies, the smart home market is still fragmented, according to Mintel China research.
"Take the top three categories with the highest homeownership in China, smart audio devices, smart air conditioners or smart fans, and sweeping robots, each of them has a comparatively low penetration among Chinese consumers," said Alina Ma, research director of Mintel China, a consultancy firm.
The smart home sector has a large and wide span across a broad range of industries, including property, furniture, hardware, telecommunications and home appliances. It contains lucrative opportunities, said Xiao Fei, an industrial analyst with research firm Analysys.
According to Xiao, China's smart home market surpassed 100 billion yuan ($14.9 billion) in 2017, and expanded to 150 billion yuan in 2018, and is set to reach 350 billion yuan by 2020.
Angle believes iRobot is now becoming more central for smart homes because their robots not only play an important role in providing utility services but also collate information on the house and the smart solutions it requires. "Our role in this ecosystem is becoming more important every day."
iRobot has a 65 percent share globally excluding China and is a global leader in the market for vacuum robots priced above $200.
"We see an opportunity to grow our market share in China, especially in the high-end segment. Our team in China has been working to optimize our market strategies," said Angle.
"China is the largest (market), but not for iRobot... We believe we're on the right growth path now. China will be our largest market."
According to data from market researcher and consulting company GfK, there were 4.31 million vacuum robots sold in China in 2018, and their total sales revenue was 6.47 billion yuan. GfK projected China's vacuum robots market to reach 5.16 million units, or 8.45 billion yuan, in 2019.
"Compared to Western consumers, the Chinese are more willing to accept intelligent home facilities, which will absolutely help the development of smart home in China," said Ma from Mintel.