Optimism on China's high-quality economic development
By Andy Mok | chinadaily.com.cn | Updated: 2019-03-11 16:25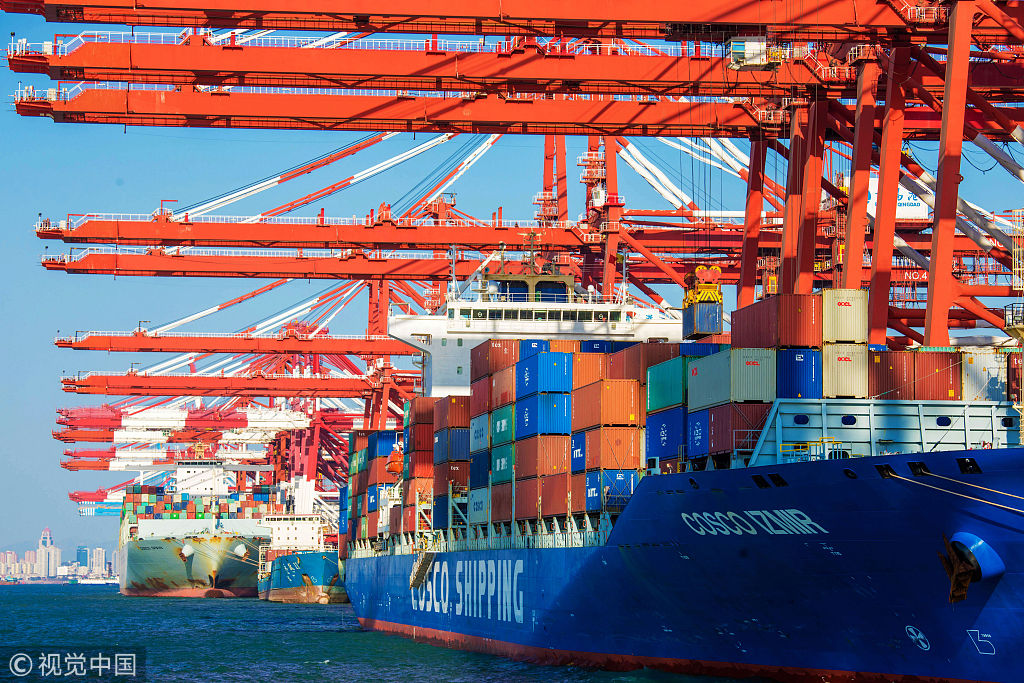 China ranked 46 out of 190 countries in terms of World Bank's Ease of Doing Business ranking (2019) marking a huge jump from 2012 when it was 96, confirming the dramatic improvements.
Looking ahead, there are two areas that provide cause for continued optimism about China's high-quality economic development. First is the political and legal system in China. Second is the achievement of key milestones in technology.
China and the United States are two of the most consequential actors on the world stage and a comparison of their domestic politics is revealing. American politics offers riveting entertainment with conflict and betrayal story lines and plot twists that rival the best that Netflix or HBO can offer. But beyond this, in terms of actual governing effectiveness, there is ample cause for concern and pessimism.
If successful governance depended on TV ratings or the ability to dominate social media, China would be in trouble because China's governance is sober in comparison. Even the two sessions, China's highest-profile political event, lacks the gripping blink and you' ll miss it drama of American politics today. However, for economic development and investment boring is good. China has provided consistency, moderation and transparency as well as an enormous market that at its current targeted rate of growth of 6.0-6.5% is adding the equivalent of a Turkey, Switzerland or two Nigerias every year in terms of economic output.
Two key areas that have been addressed at this year's two sessions include that passage of an e-commerce law that will increase consumer confidence and provide greater protection for IP owners from the sale of counterfeits and a foreign investment law that strengthens the promotion, protection and supervision of foreign investment. Both laws offer not only substance but symbolism that China will continue to deepen reform and integration with the rest of the world.
It is noteworthy that these measures, and the two sessions in general, were handled in an orderly, systematic and largely predictable manner. Again, not very entertaining but reassuring to investors and others that must make significant decisions with long-term consequences. This kind of soberness and institutional maturity stands in stark contrast to the chaotic and unpredictable American milieu.
Regarding technology, the formal launch of Beidou-3 on December 28, 2018, is important because it provides greater security and opportunities to countries around the world, especially those parts of the Belt and Road Initiative that increasingly depend on real-time location capabilities to power economic development and prosperity. Also, many, if not most, important advances in 5G will come from China given the integrated and highly coordinated approach China can take regarding the implementation and optimization of this critical technology. Accordingly, the next few years should be a time of rapid entrepreneurial growth based on these two technological milestones.
Global capital allocators have choices and must make investment decisions. China's political system and recent legal achievements have demonstrated and promise greater dependability and trustworthiness while advances in key technologies provide the foundation for the next generation of breakthrough products and services with global impact. As these developments continue to unfold, China will only become an increasingly desirable and easy place to do business.
The author is a senior researcher at the Center for China and Globalization, the Beijing-based independent think tank.
The opinions expressed here are those of the writer and do not necessarily represent the views of China Daily and China Daily website.