ExxonMobil eyes more 'clean fuel' opportunities
By Zheng Xin | China Daily | Updated: 2019-03-13 10:24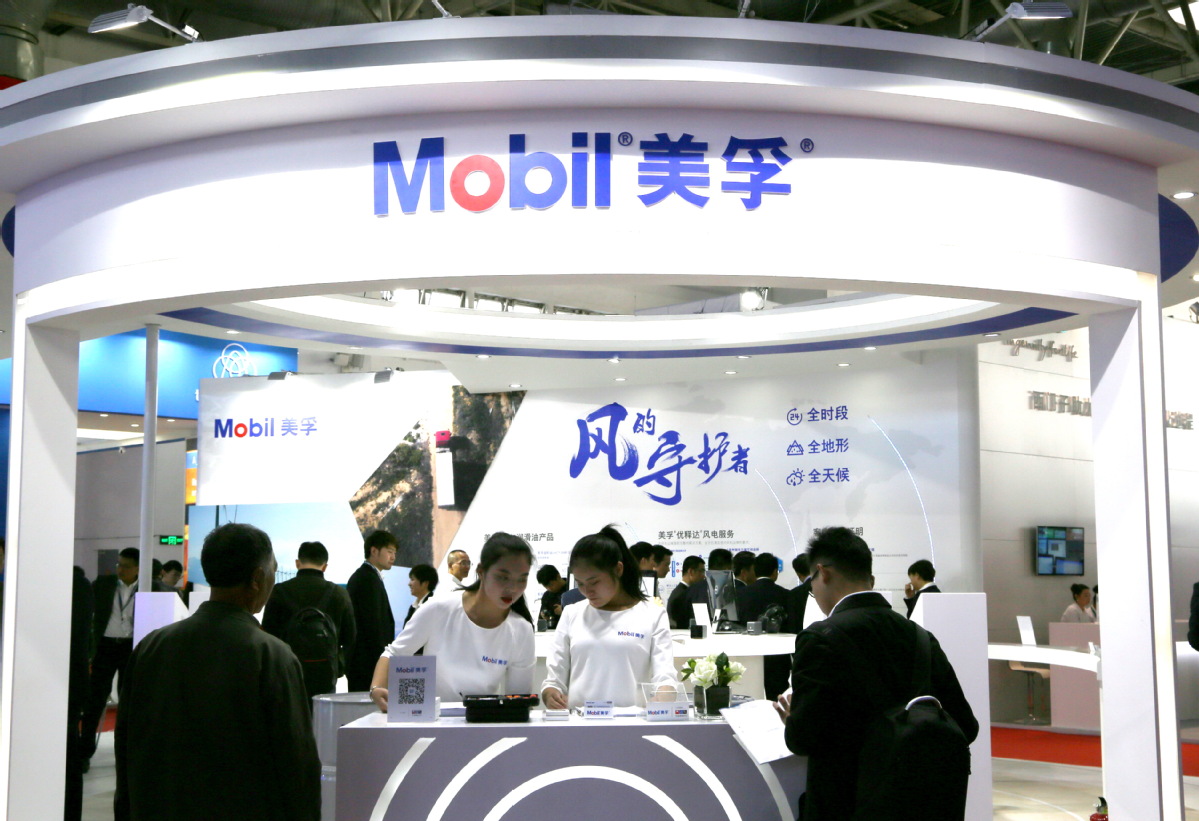 US petrochemical giant ExxonMobil is looking to further expand its presence in the upstream sector in China after the Texas-headquartered company signed a framework agreement to participate in a liquefied natural gas receiving terminal.
Eyeing the ever growing demand for natural gas in the nation, ExxonMobil signed an agreement with Guangdong province last September to potentially participate in an LNG receiving terminal, including supply of natural gas in Guangdong and a framework deal for LNG supply with Zhejiang Provincial Energy Group in October, which is expected to receive 1 million metric tons of LNG every year for 20 years starting from early 2020.
"With nearly 50 years of experience in LNG and leading energy technologies, we want to contribute what fits into China's plans," said Fernando Vallina, chairman of ExxonMobil (China) Investment Co Ltd, during an interview with China Daily.
The demand for natural gas is growing fast and China has recently become the second-largest LNG importer, but there are still several hoops to jump through the efforts to increase the ratio of natural gas in the total energy mix, he said.
ExxonMobil, on the other hand, has been supplying LNG for years and will continue to step up its efforts to support China's Blue Sky Initiative, he said.
According to Vallina, the company is interested in contributing to the design and construction of the LNG terminal.
Apart from providing China with a competitive supply of LNG, ExxonMobil is also keen to partner with China to share its decades of experience in the LNG value chain, as well as insights and knowledge on gas market liberalization in other markets as China formulates its own policies and market reform plans, he said.
In the downstream sector, the company has signed a framework for cooperation with the Guangdong government to advance discussions on the construction of a chemical complex in Huizhou, Guangdong province. The new facility will support progress toward China's national petrochemical development priorities, which include self-sufficiency, diversified feedstock sources, rebalancing fuels versus chemicals and advancing new competitive technology.
China will continue to proactively attract foreign investment and safeguard the legitimate interests of foreign-invested businesses as part of overall efforts to shore up the economy.
After the government lifted restrictions on foreign investment in the sector from last June, many foreign retailers have announced plans to come up with more gas stations in China in the coming years.
Analysts believe the easing of restrictions would provide global companies massive growth opportunities in the country's fuel retailing sector.
Li Li, energy research director at consultancy firm ICIS China, said the country's fuel retailing market is immense and foreign players will likely have their own strategy to further tap the market. "They are likely to come up with more sites in coastal cities or in major cities of the country's major provinces," she said.
"However, it is still a daunting task, as companies like CNPC and Sinopec have long established solid retail chains," said Han Xiaoping, chief information officer of China Energy Net Consulting.
Despite the company having no detailed plans for more gas stations in the country so far, the removal of the 30-site limit for international fuel retailers definitely opens more opportunities for the company, said Vallina.
"The shortened negative list has opened up more opportunities in the country while inviting more competition, and definitely we will be looking into it," he said.
Vallina said most of the company's opportunities in China have come in the 40 years since its reform and opening-up.
Believing that global energy demand is projected to increase by 25 percent with China and the Asia-Pacific region driving much of that growth, ExxonMobil's Shanghai Technology Center, the third-largest facility in ExxonMobil Chemical's global technology network in addition to the European Technology Centre at Machelen, Belgium, and another in the US, is expanding, adding new test beds and processing halls to tweak and improve the oils, polymers and other products, which underpin the region's economic expansion.
China was the preferred location for the facility due to the increasing demand for petrochemicals in the country, said the company.