China's journey of opening-up continues
By William Spiers | chinadaily.com.cn | Updated: 2019-03-14 11:38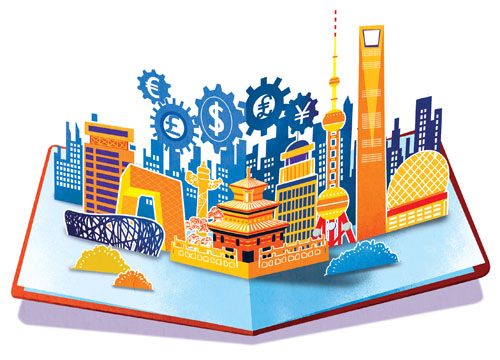 Every country is on a Journey, and China is no exception. Deng Xiaoping put China on this journey when he launched the reform and opening-up more than four decades ago.
That amazing vision was a first step. From making a commitment to the World Trade Organization to President Xi Jinping heralding the CIIE in Shanghai, China has come a full circle in global trade.
Like any journey though, the path has seen many ups and downs.
China aims to fix many of these issues with the new Foreign Investment Law in addition to attracting more foreign investment in the country.
The draft law prohibits government officials from unfairly forcing high technology to be transferred, and both foreign and domestic investors should be treated in exactly the same manner.
It also states if any country discriminates against China, China will retaliate in the same manner.
Patents are the intellectual property of the inventor; therefore patents are worth money. So I'm pleased to see that higher penalties for patent infringement are included in the new law.
We must not forget that Chinese companies and individuals are registering many new patents, leaving foreign companies behind in the innovation stakes.
I am surprised, though, that the protection time of a patent is proposed to be 15 years. In most other countries it is 20 years.
We must not forget other recent progress that ties in with this new and progressive investment law. China has recently lowered many tariffs on imported goods. There are also many international bonded trade zones, one of the latest and largest is Hainan Island. These go hand in hand on the journey to encourage international trade and the continued opening up.
We also should not forget that China is an incredibly large country. Each province is the size of a larger Western country, so sometimes law enforcement is not so uniform in different provinces. In the UK, for example, the law is a very precise, and not open to broad interpretation. But there again the UK has only a population of 66 million and has case law, which makes implementation of law easier. The objective in China must be the same, to have standard law enforcement and business standards all over the country.
So the journey continues, with the foreign investment law being an important milestone on the path. It is important that both foreign and Chinese companies see this as a beacon of confidence in the future to ensure win-win for all.
William Spiers is Chairman of Spearhead China Ltd. A UK company focused on encouraging Foreign companies to trade with and set up in China and Chinese companies trading and going to foreign countries.
The opinions expressed here are those of the writer and do not represent the views of China Daily and China Daily website.