Pinduoduo shares slump as company announces losses of nearly 4 billion yuan
By Chen Liubing | chinadaily.com.cn | Updated: 2019-03-14 13:26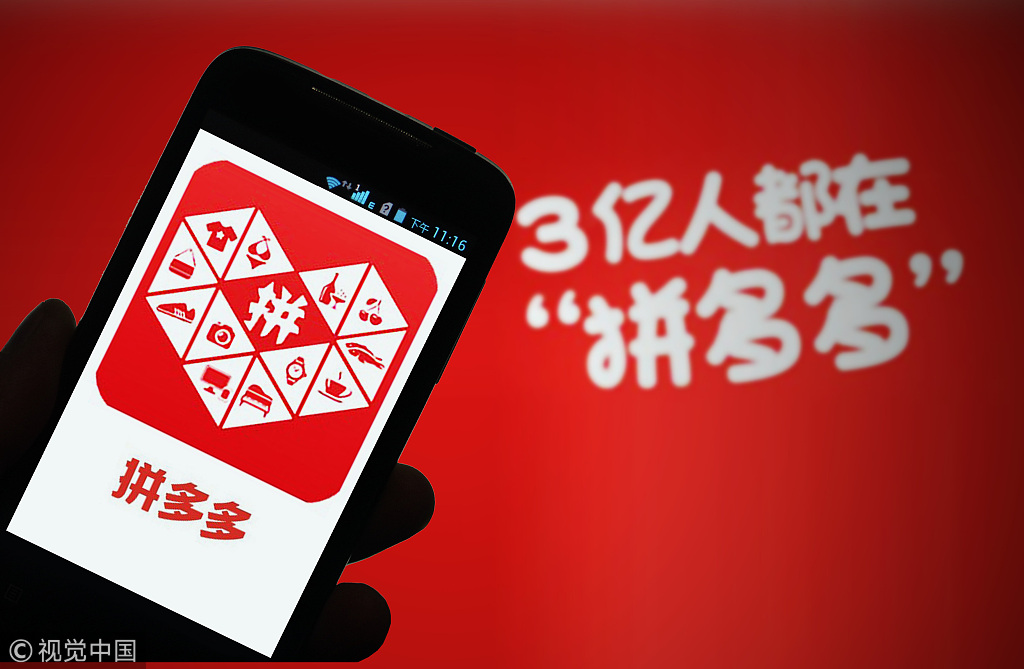 Chinese e-commerce platform Pinduoduo recorded a loss of nearly 4 billion yuan in 2018, according to a company press release.
The company released its unaudited accounts for the fourth quarter and fiscal year ending Dec 31, 2018 yesterday, showing increased revenue but a larger-than-expected operating loss.
Founded by CEO Huang Zheng in 2015, Pinduoduo posted a gross merchandise volume (GMV) of 471.6 billion yuan in 2018, an increase of 234 percent.
Total revenue in 2018 was 13.12 billion yuan, up 652 percent on 2017, primarily due to increased spending on online marketing, said the company.
Active buyers on the platform reached 418.5 million in 2018, and average monthly active users numbered 272.6 million, said the company.
Active buyers in 2018 spent 1,126.9 yuan on the site, an increase of 95 percent on 2017.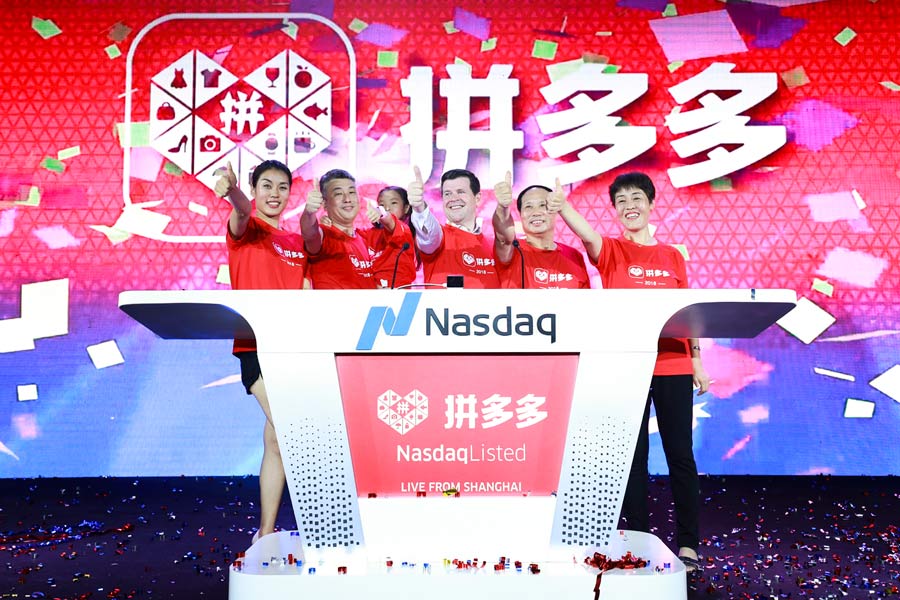 Despite positive GMV and revenue figures, Pinduoduo posted an operating loss of 3.95 billion yuan in 2018, compared with 469.2 million in 2017.
Pinduoduo shares sank 18 percent on Wednesday after the losses were announced.
The company lost 292 million and 525 million yuan in 2016 and 2017, respectively, while 2018's 3.95 billion operating loss is eight times that of 2017.
The loss, according to the company, is explained by increased marketing, administrative, and research and development expenses.
Pinduoduo last year spent 13.44 billion yuan on sales and marketing, an increase of 900 percent on 2017, with the company investing heavily in both online and offline brand awareness campaigns.
The company spent 6.46 billion yuan on general and administrative expenses, a significant increase on 2017's 133.2 million, primarily due to increased staff numbers and share-based compensation packages.
According to Chinese news outlet Jiemian, Pinduoduo employed more than 2,000 engineers by the end of 2018 and will recruit another 2,000 in 2019.
Pinduoduo invested 11.16 billion in research and development in 2018, an increase of 764 percent on the 129.2 million yuan spent in 2017, as the company devoted considerable funds to cloud technology.
Pinduoduo's high input and output development mode will struggle to balance these losses, and the company needs to identify more cost-effective investment strategies, said Jiemian.