China's new Foreign Investment Law sends the right signal at the right time
By Henrik Bork | chinadaily.com.cn | Updated: 2019-03-15 17:10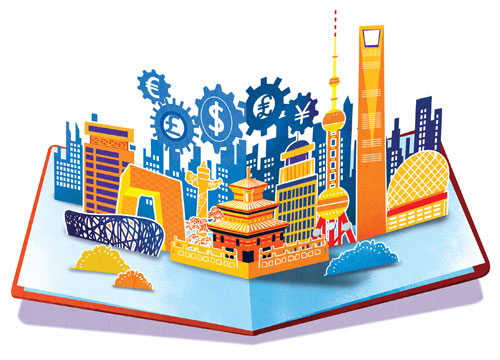 China´s new Foreign Investment Law comes at a crucial time for the country´s economic growth, with the most important trend in the country being a new focus on quality. Quality matters to the Chinese in quality of life, quality of work and quality of products – all of these have clear links to foreign investment in China.
The quality of life I refer to means better healthcare, better environmental protection, better education, and better care for the elderly. The Chinese government has realized the aspirations of their citizens in these areas, setting ambitious goals and starting to implement concrete policies.
While basic healthcare has improved since I first arrived in China in 1986, many will agree that there is still room for further improvement. Or take the environment. China is now leading the world in the development of clean energy sources like solar energy and wind power, yet the sheer size of China´s population and the breakneck pace of development in recent decades mean that the air people breathe in Beijing and the water they drink in Shanghai both need to improve.
Many foreign companies operating in China are eager to cooperate with the Chinese government in these areas, from the local production of modern medicines to upgrading laboratories measuring air and water pollution, along with the production of electric vehicles and improving access to education and care for the elderly.
Foreign investors come to China with a hunger for profits, yes, but they also bring the modern manufacturing processes and management knowledge needed to upgrade the country's industries. They bring with them international best practices in corporate communications and branding that are crucial for Chinese companies. Foreign companies invest in research and development in China and help teach Chinese employees how to create world-leading products and services.
In order to thrive in China and contribute to its development, foreign investors need a stable economic and legal environment, and that is where the new law will hopefully have an impact. The law will play a crucial role in the Chinese economy's shift from quantity to quality.
The desire for quality of work means Chinese entrepreneurs and workers want more efficient and safer workplaces. Here again foreign investment has enormous benefits for China, including advances in automation, big data and robotics. The know-how that foreign investors bring to the country can help developing Chinese industries.
Chinese consumers now aspire to quality products. Gone are the days when the Chinese only wanted to buy foreign goods. But the competition and focus on quality that foreign players bring to the Chinese market often result in better and safer products for Chinese consumers. The level playing field that the law aims to establish for Chinese and foreign companies benefits both – foreign companies and China.
The new law sends the right signal at the right time, with China entering a new phase of its development. In the seven decades since the establishment of the People´s Republic of China, enormous progress has been made. Hundreds of millions of Chinese have been lifted out of poverty. With their basic financial needs taken care of, many Chinese now hope for better education for their children and better care for their elderly family members.
Globalization has helped China to develop, and has also helped the world economy to grow. Foreign investors in China have played an important role in this success story, and they will continue to do so. Even when national economies grow stronger, they can no longer shut themselves off from the global marketplace and shun global cooperation or competition. China and the world need more international cooperation and fewer trade wars. In formulating a new comprehensive Foreign Investment Law, China signals that it recognizes the positive force of cross-border cooperation. That is good news for both foreign investors and for China.
Henrik Bork, managing director of Asia Waypoint, advises multinational and Chinese corporations on strategic communications and strategy. Bork has three decades of experience in China, first coming to Beijing in 1986. He speaks fluent Mandarin and lives with his Chinese wife and two children in Beijing.
The opinions expressed here are those of the writer and do not represent the views of China Daily and China Daily website.