Shanghai film festival releases new-style poster
By Zhang Kun in Shanghai | chinadaily.com.cn | Updated: 2019-03-19 14:33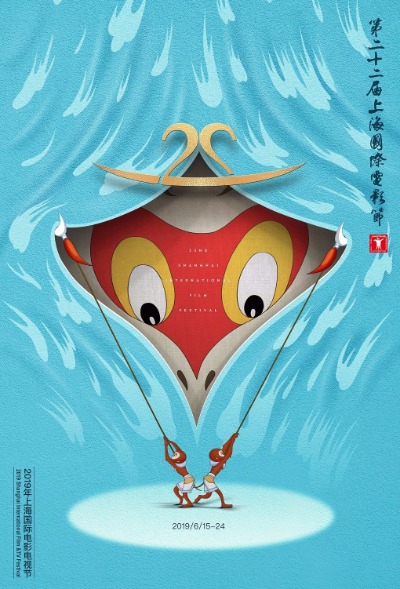 The organizer of the 22nd Shanghai International Film Festival on March 18 released an official poster that drew inspiration from a Monkey King-themed film Havoc in Heaven.
Famous poster designer Huang Hai was commissioned to create the artwork with the theme "Creative Heroes Behind the Scenes". Shanghai Animation Film Studios, the producer of Havoc in Heaven, authorized the use of the image.
"I feel that Havoc in Heaven is the utmost representation of the aesthetics of the Chinese cinema, and the brainchild of the older generation of Chinese filmmakers," Huang said. "It is a work that does not distinguish the front stage from the back stage, but pulls the two together for collective wisdom and dedication."
According to Huang, the color of the poster is similar to the one used for the original film, while the waterfall curtain that is depicted pays tribute to a classic scene from the film and also symbolizes the inauguration of the film festival.